We are not a shy, keep to yourself kind of family. When we travel around in our converted sprinter van, we are out there to have fun, see new things and meet new people. The first thing Jack & Maggie do is look for kids who might be camping near us. Those will be their best friends for however long we (or they) are there. People aren't the only friends the kids find, they befriend animals too.
This little guy hung around a lot!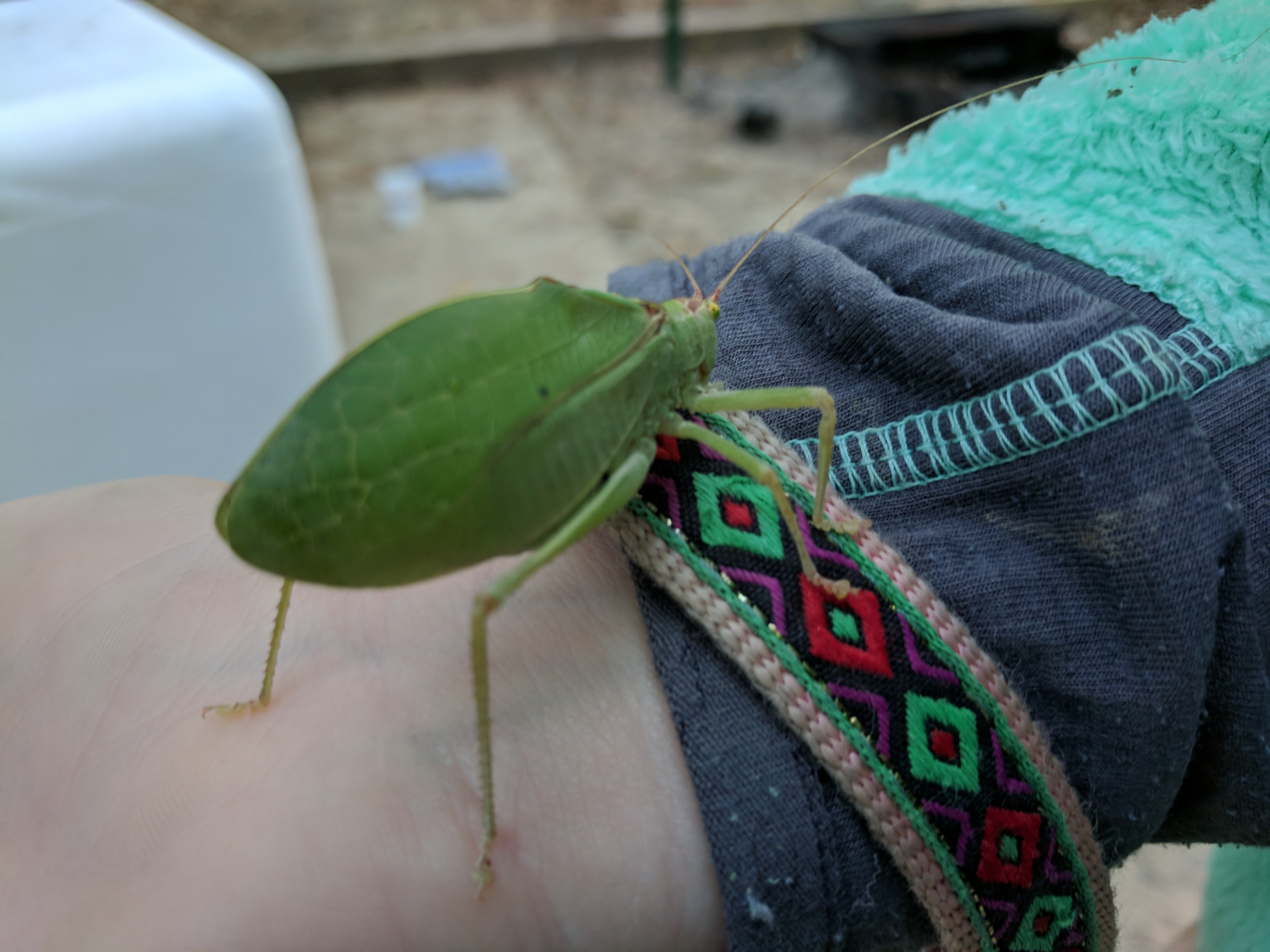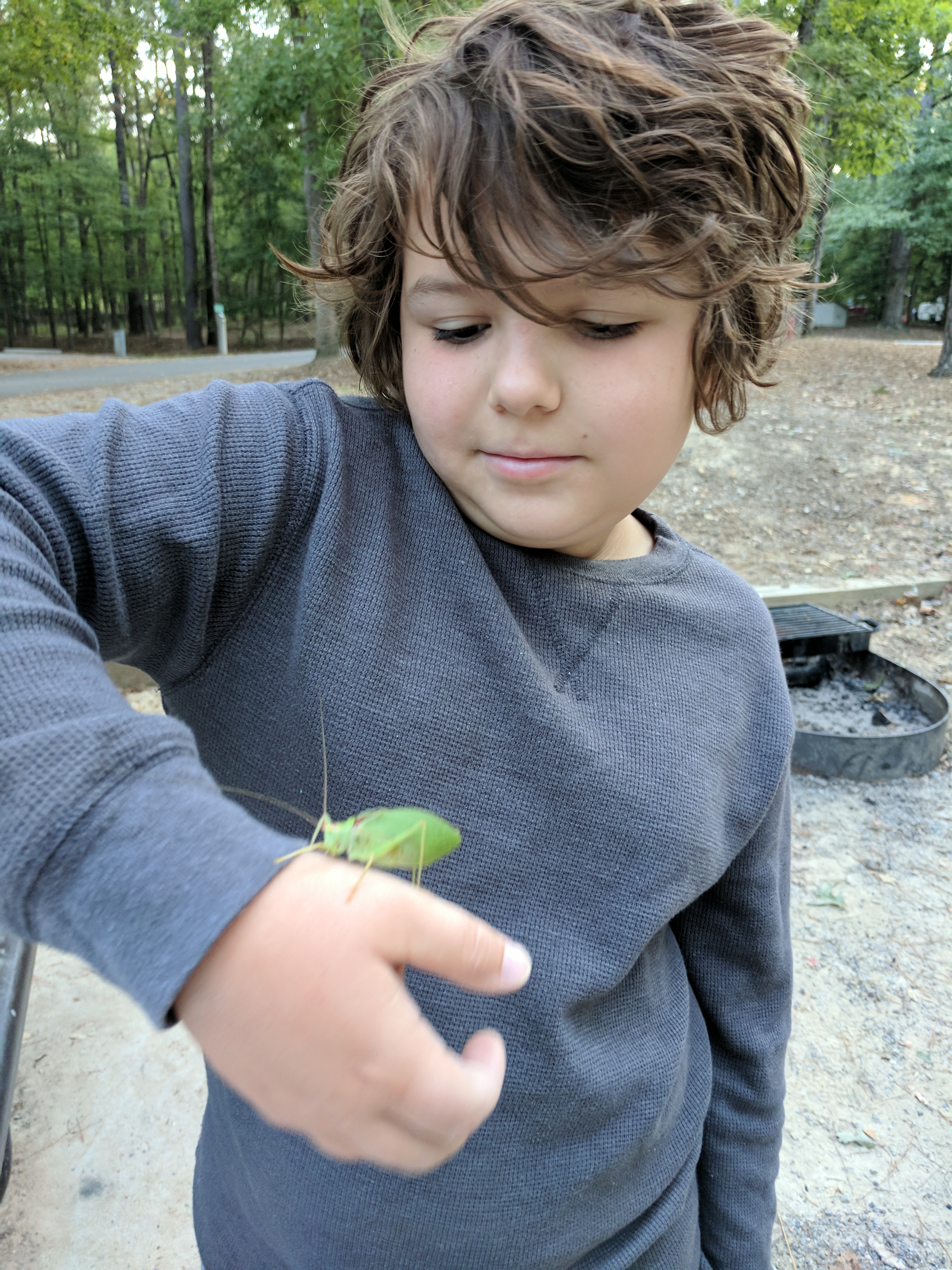 The kids also had a flying friend.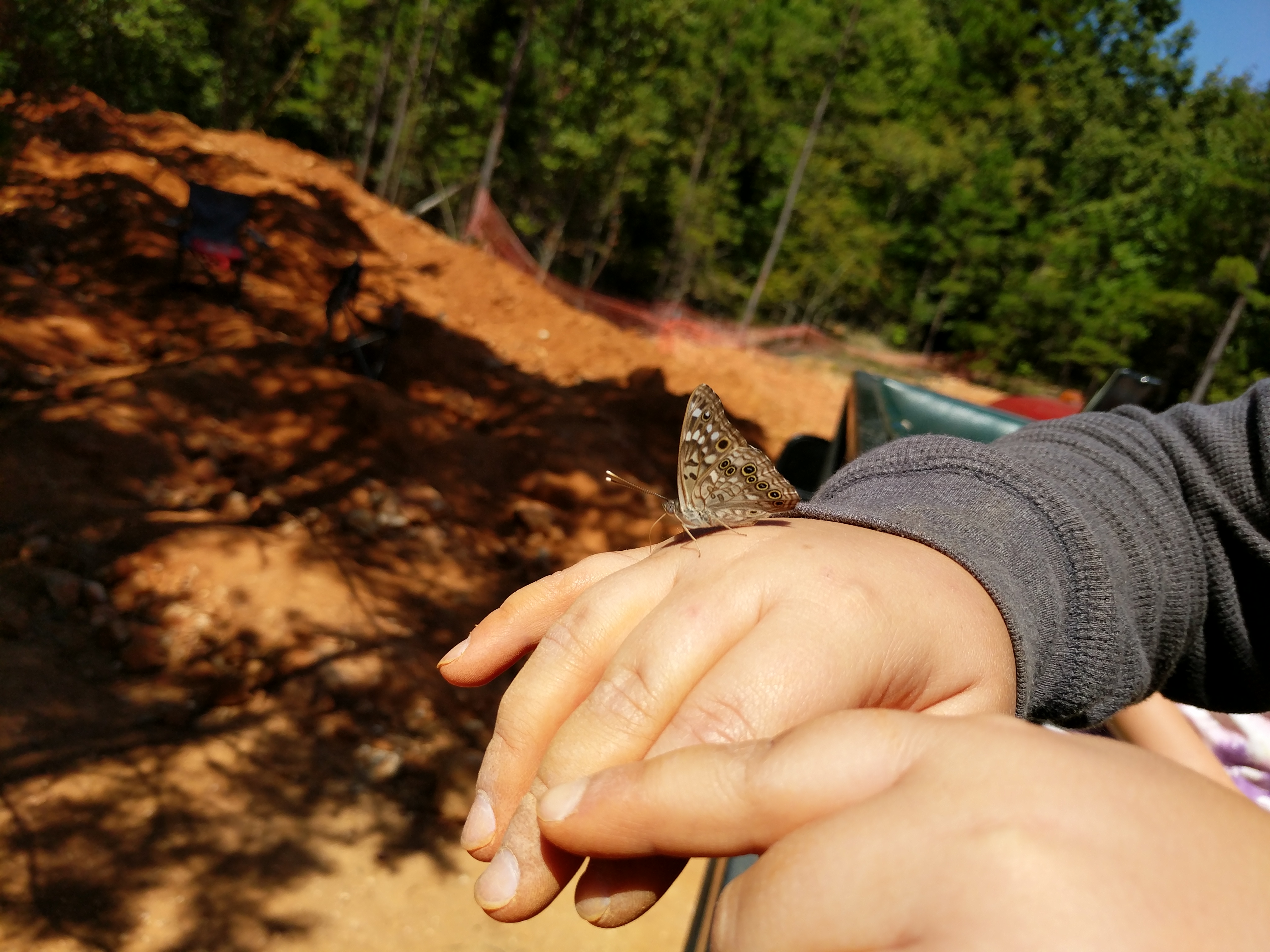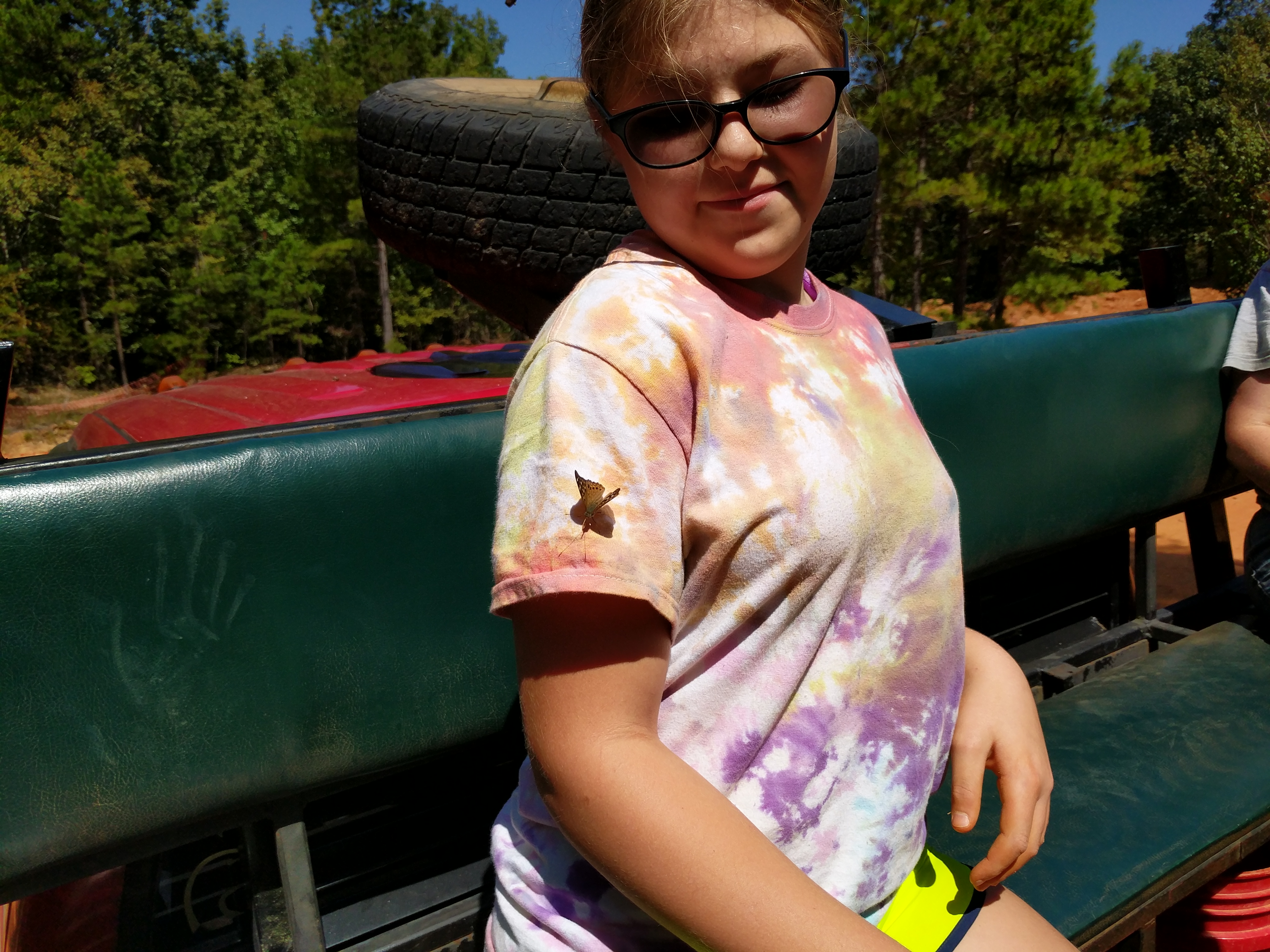 While at the Crater of Diamonds State Park, we met the Mircovich Family. They are from South Texas. Sam & Joe are great kids. Maggie and Jack had the best time playing with them. Us adults had a great time too. We sat around and had drinks by the fire. Hearing their experiences and telling them ours is a great way to bond. We never know when we will one day run across their path once again. Good Luck with things to come.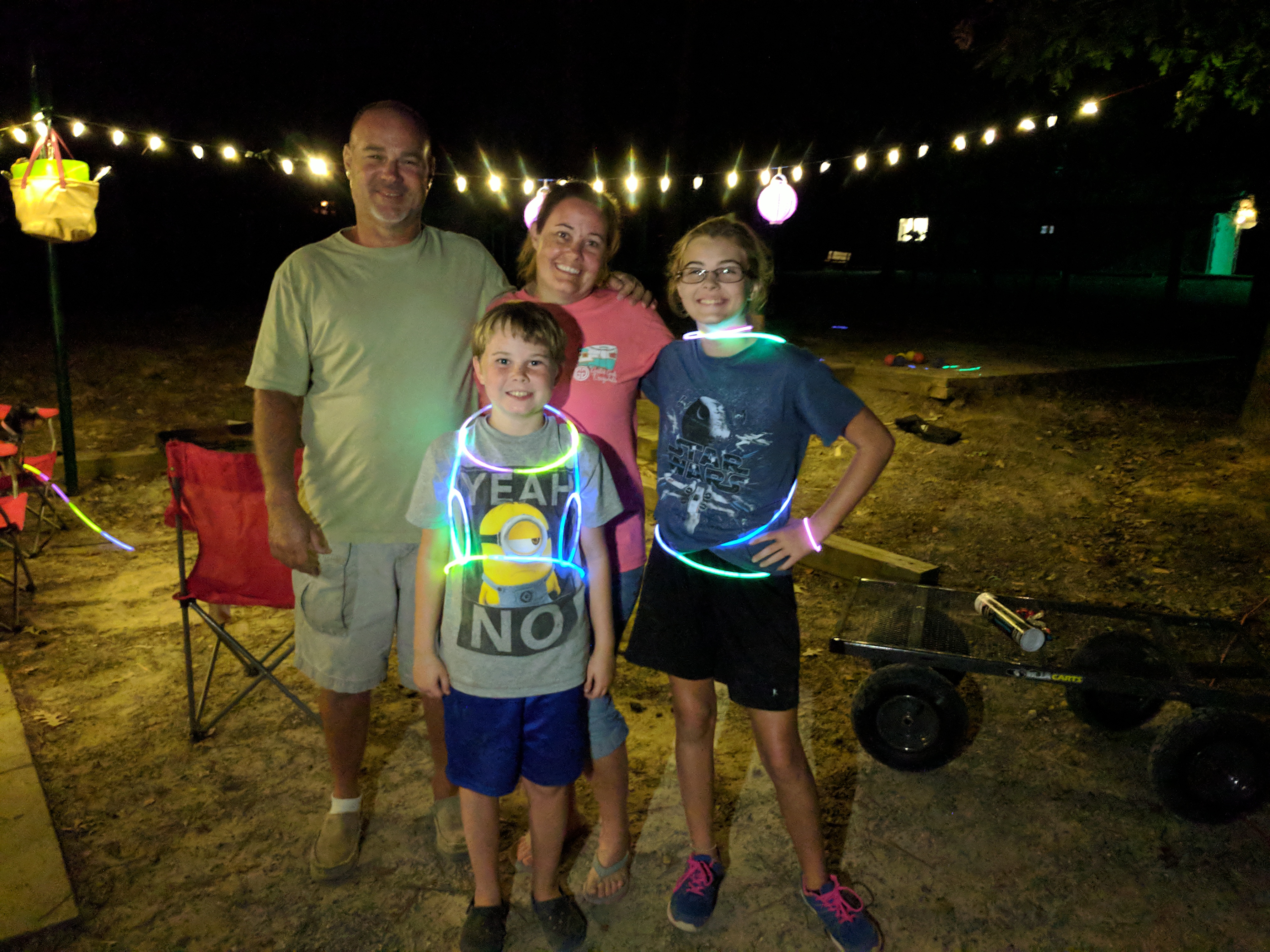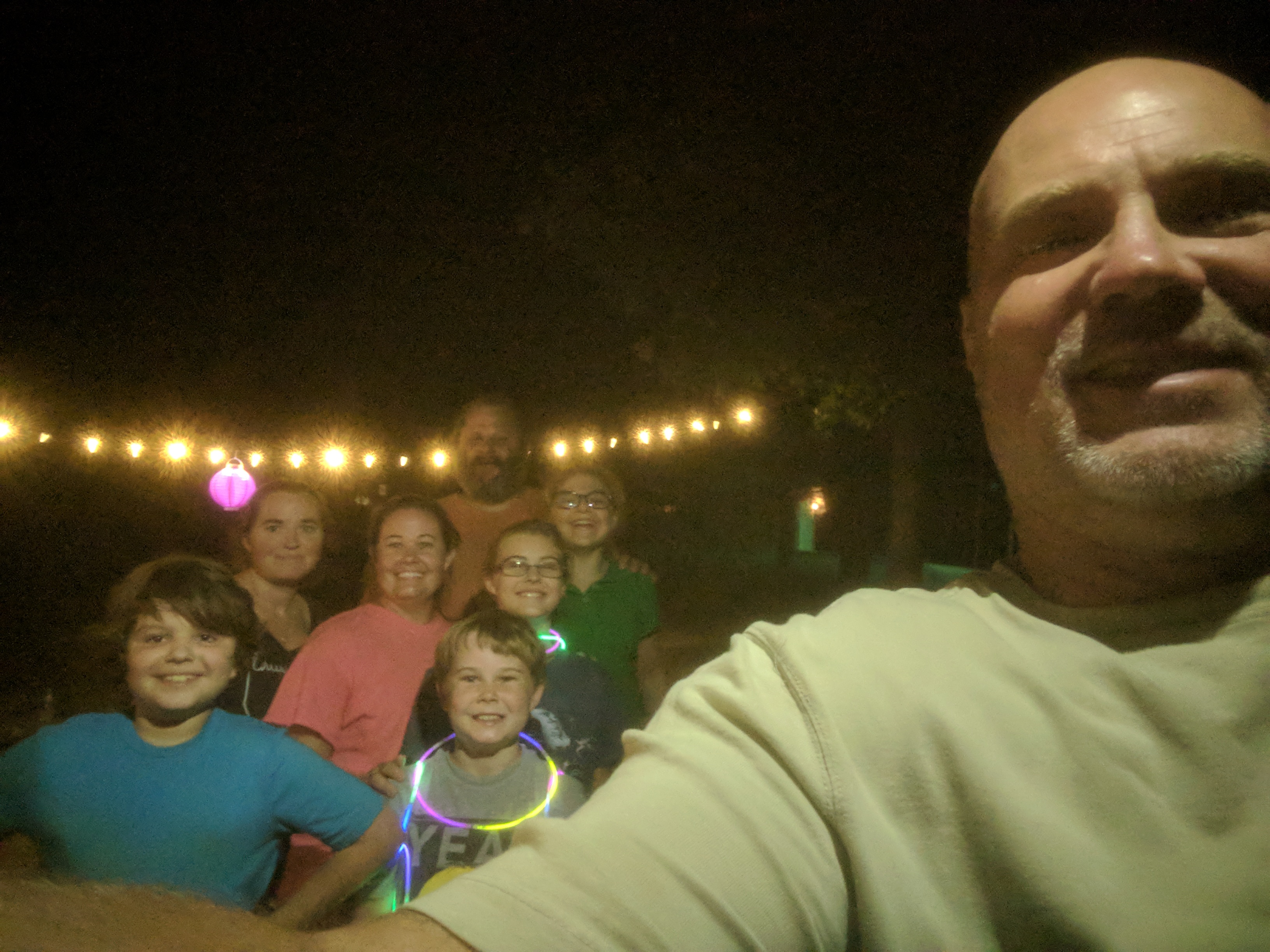 Until next time….