I was going to use the cable entry plate from Go Power for installing our wires for our solar panels. Then I noticed the grommets behind the backup camera on the roof. The plastic grommets are painted but would be easy to drill through. So that is the way I made the through roof install for the solar panel cable.  If you have time check out our RV Solar Guide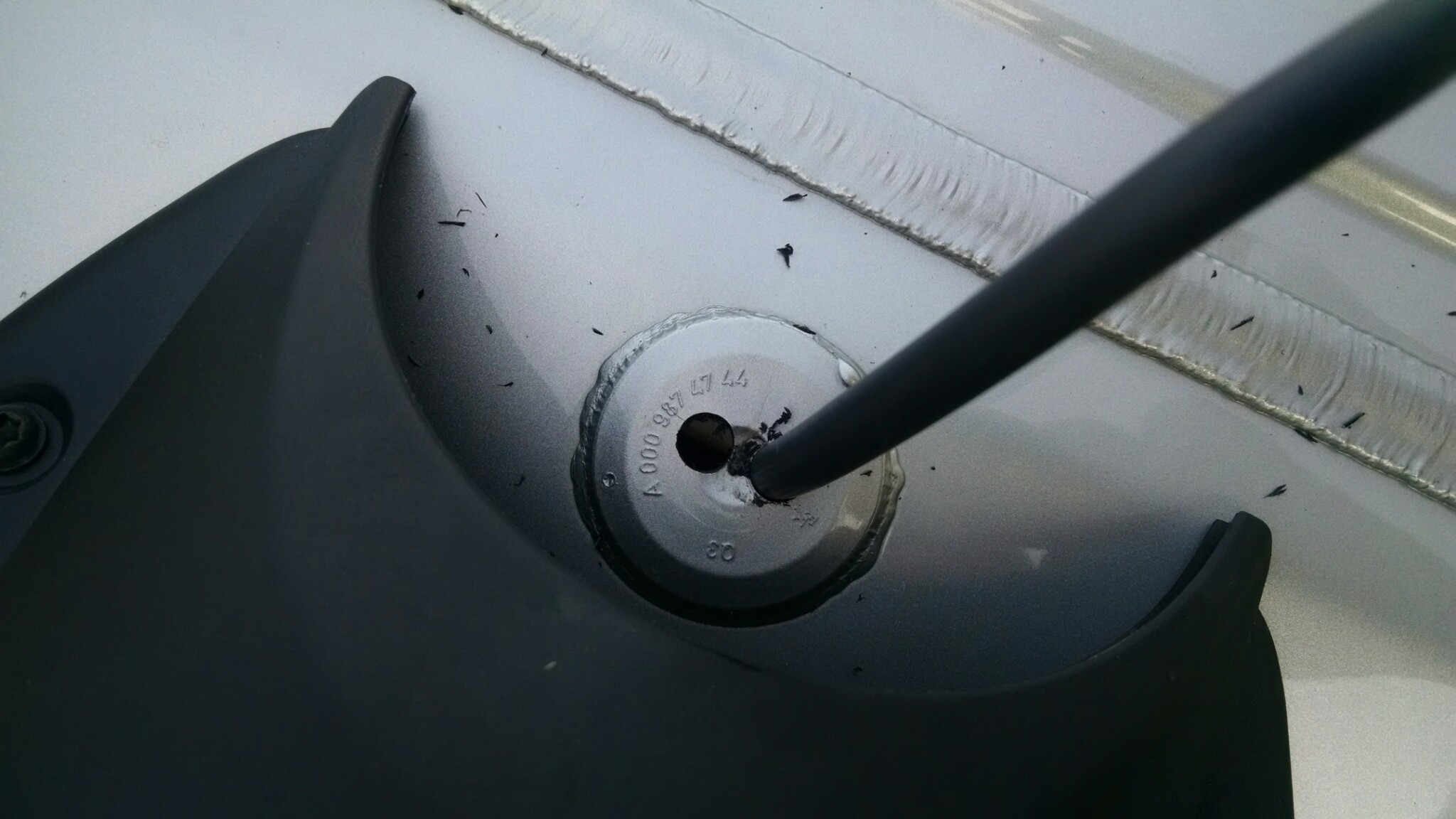 I drilled a hole that was almost the same size as the solar cable.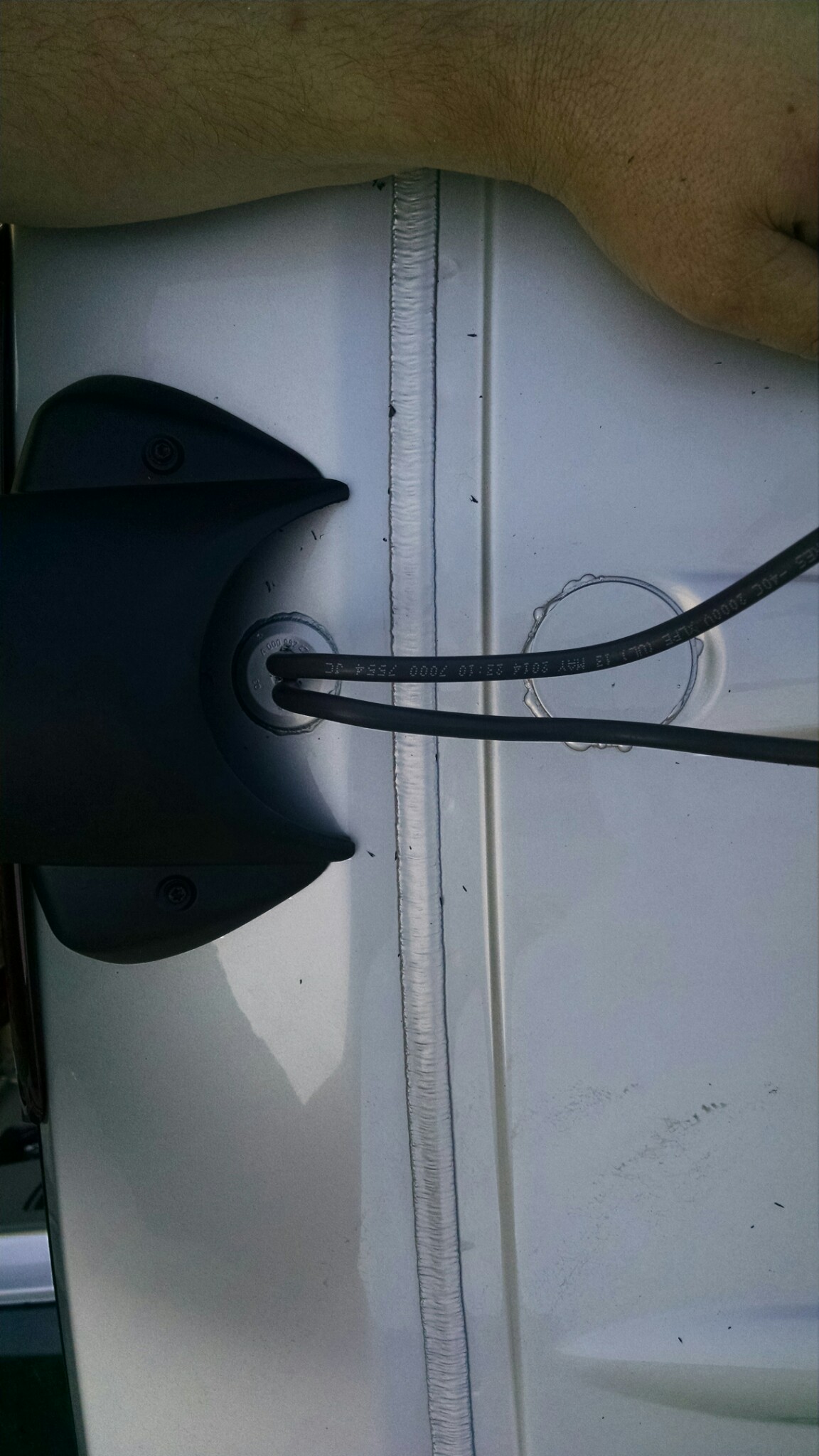 Then I fed each cable through and prepared to use 3M 5200 to seal the cable entry holes.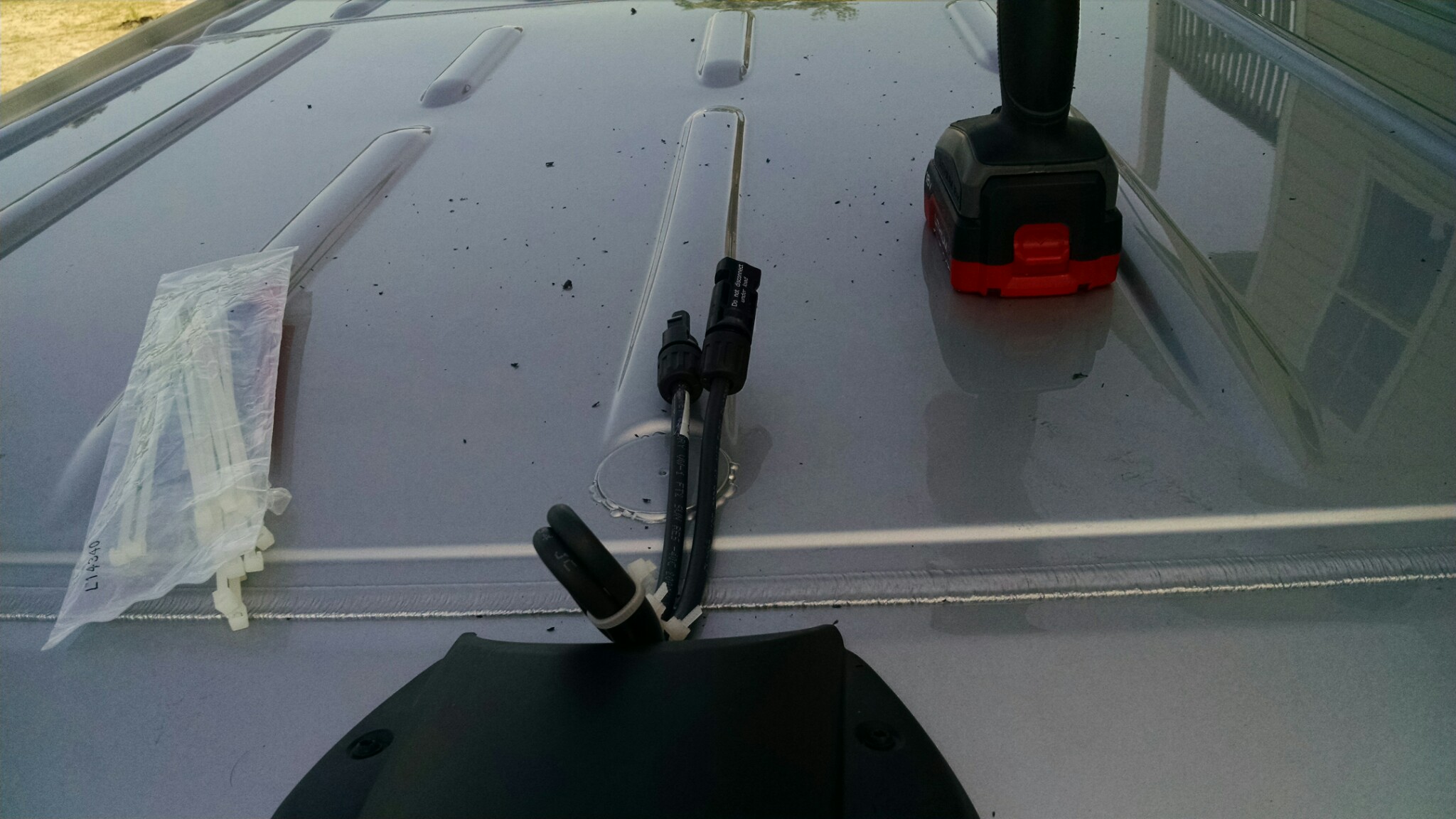 I then tyewrapped the shape I wanted into the cable.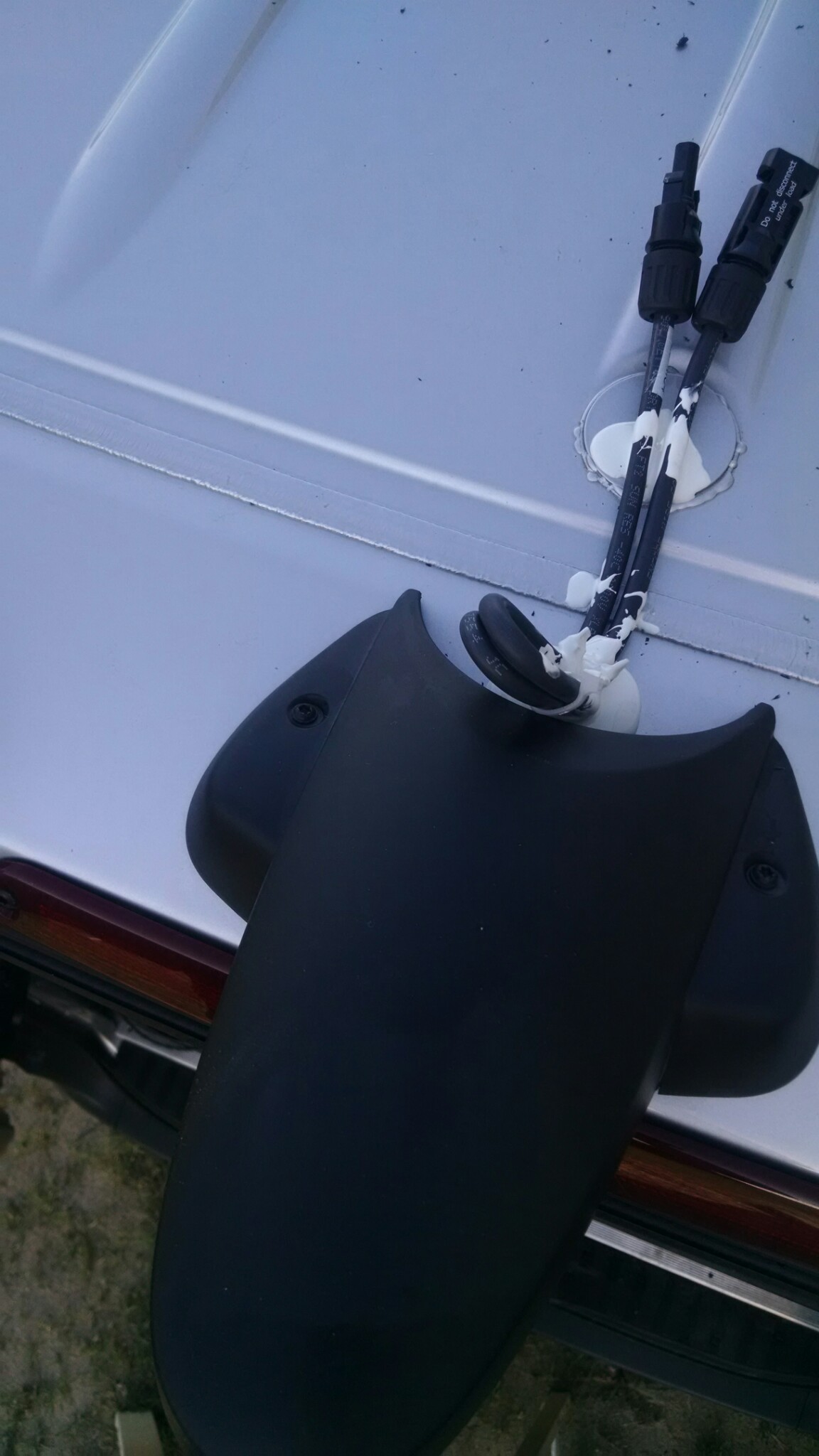 Once I put the 5200 on the wire it needed to sit for at least 24 hours.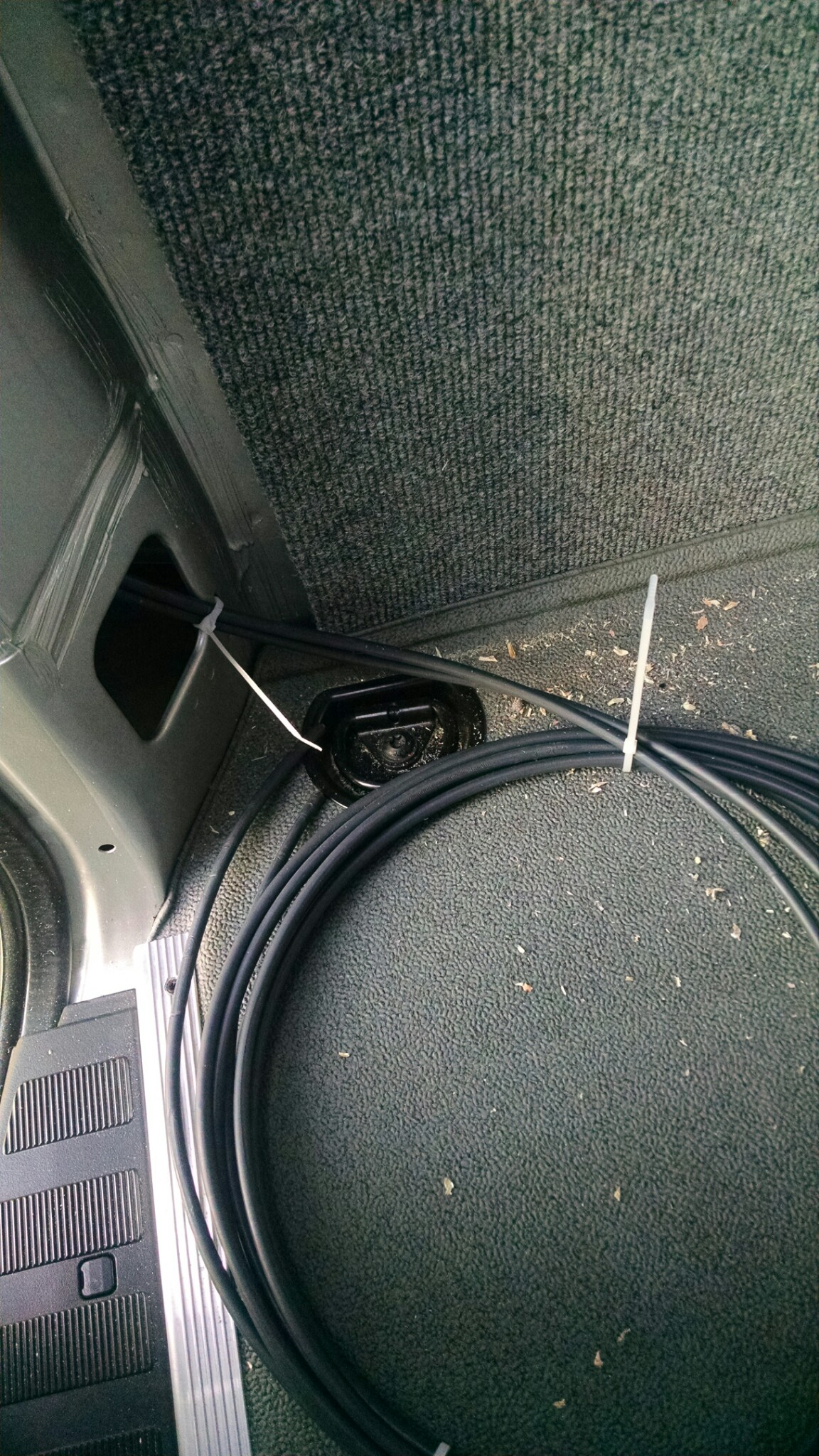 I ran the cable down the side rib and coiled it up waiting for the next steps.