There were very few items from this 1960-something Shasta trailer that were salvageable. The aluminum skin, wheel wells and the trailer base are about all that we could reuse. Chad was a very brave soul to go inside of that rotted out, bug infested body. I stayed out! YIKES!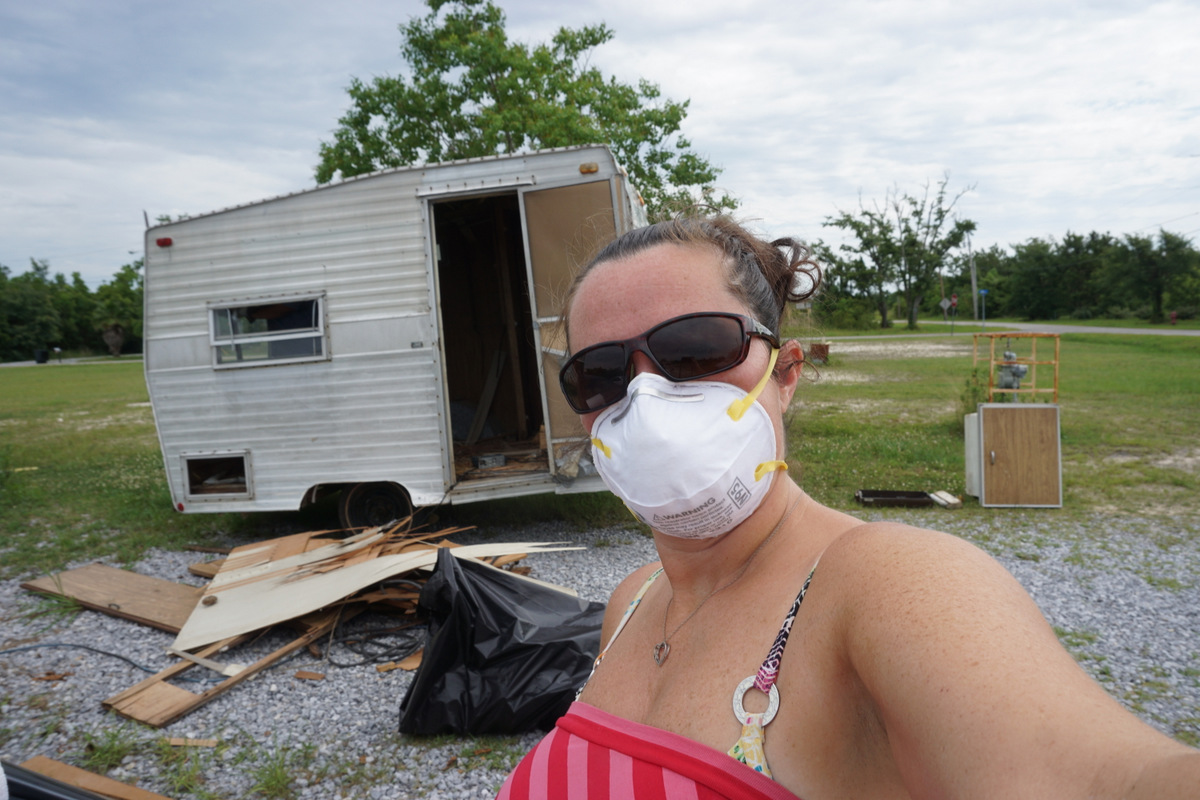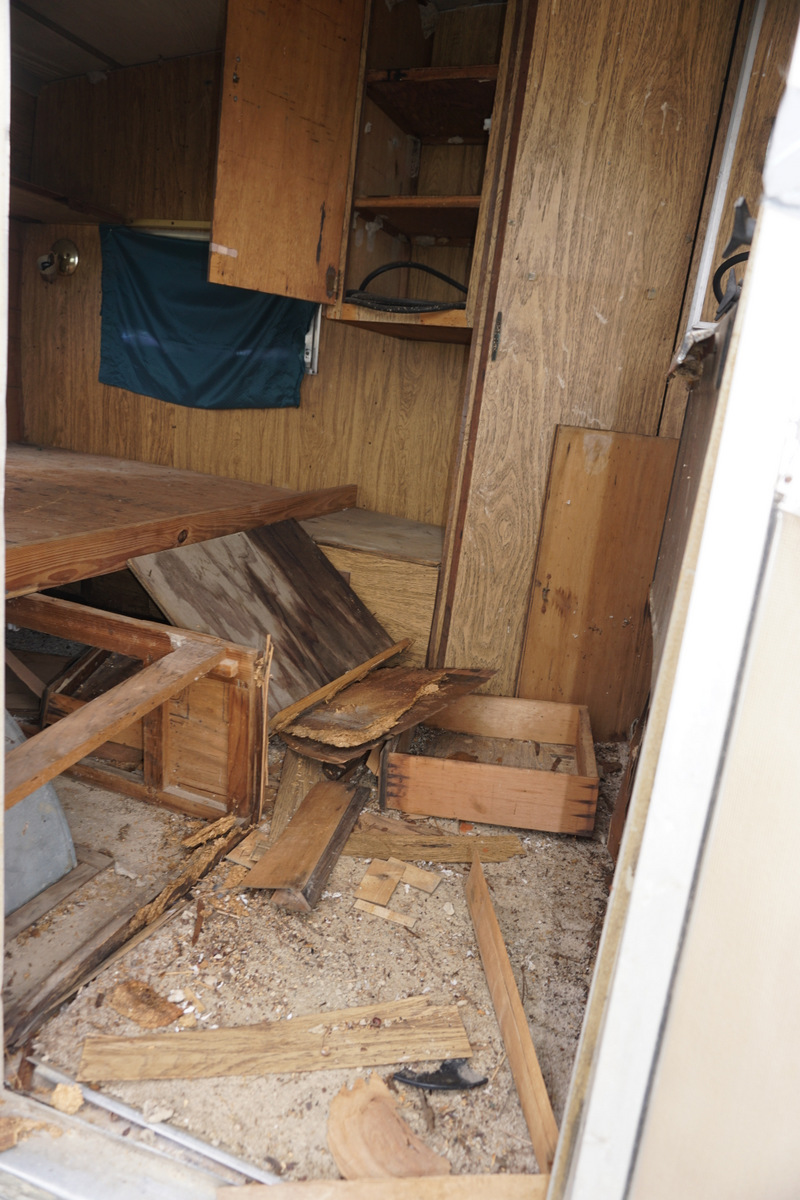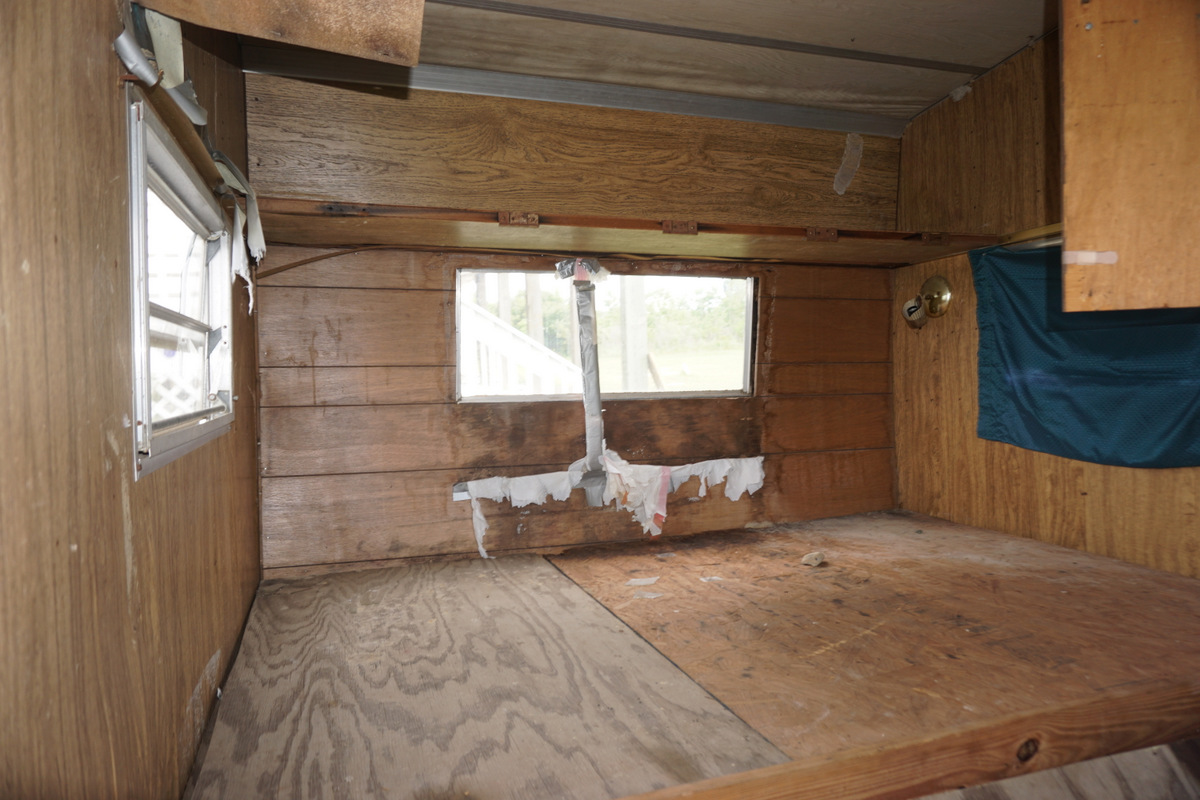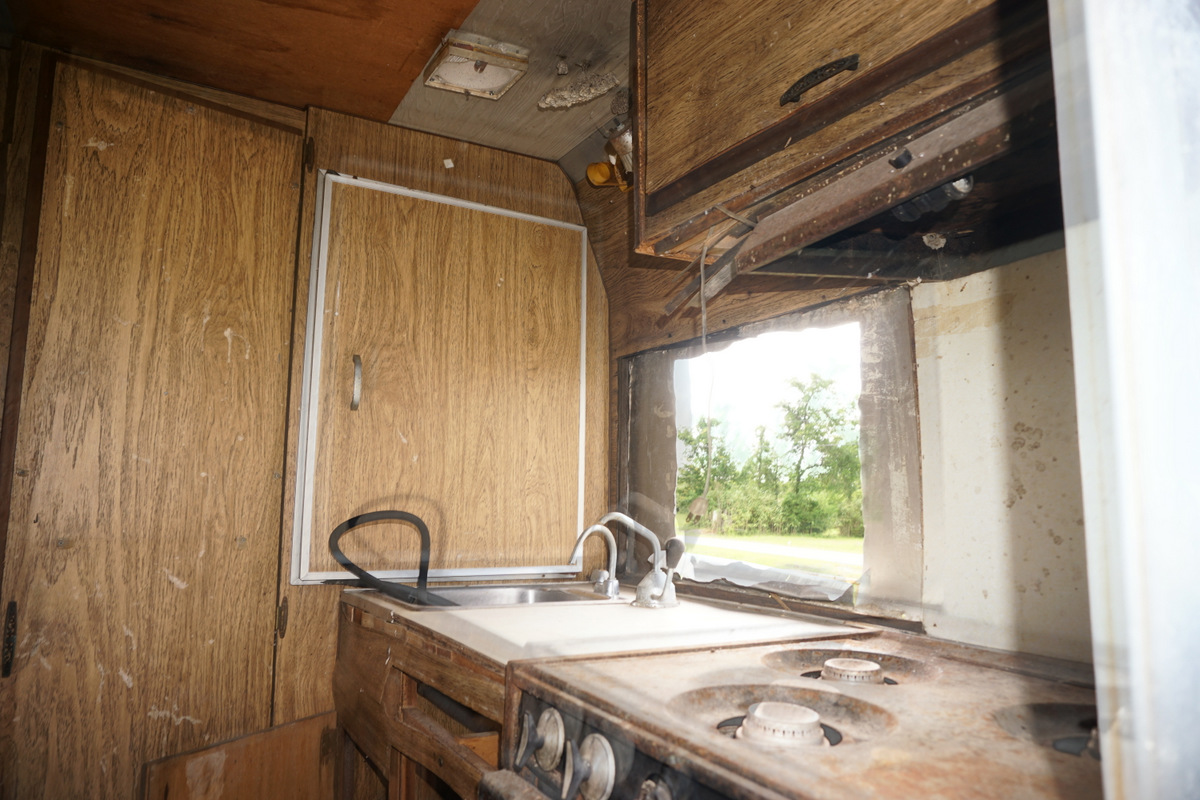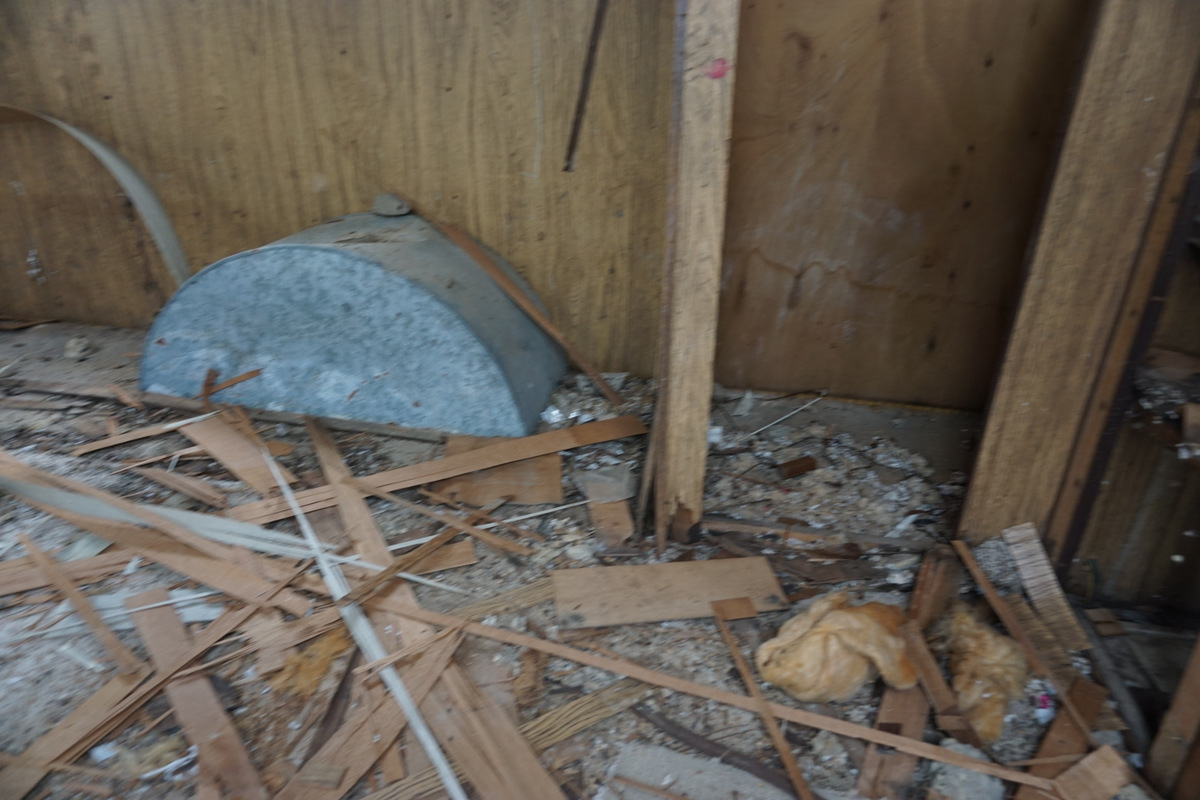 The aluminum skins was a little bit tedious. It had all of these screws and staples securing it to the ribs. This took a great deal of time to disassemble because we needed to save as much skin as possible and keep it in as good of condition as possible. It was a team effort! Jack was a master with that drill.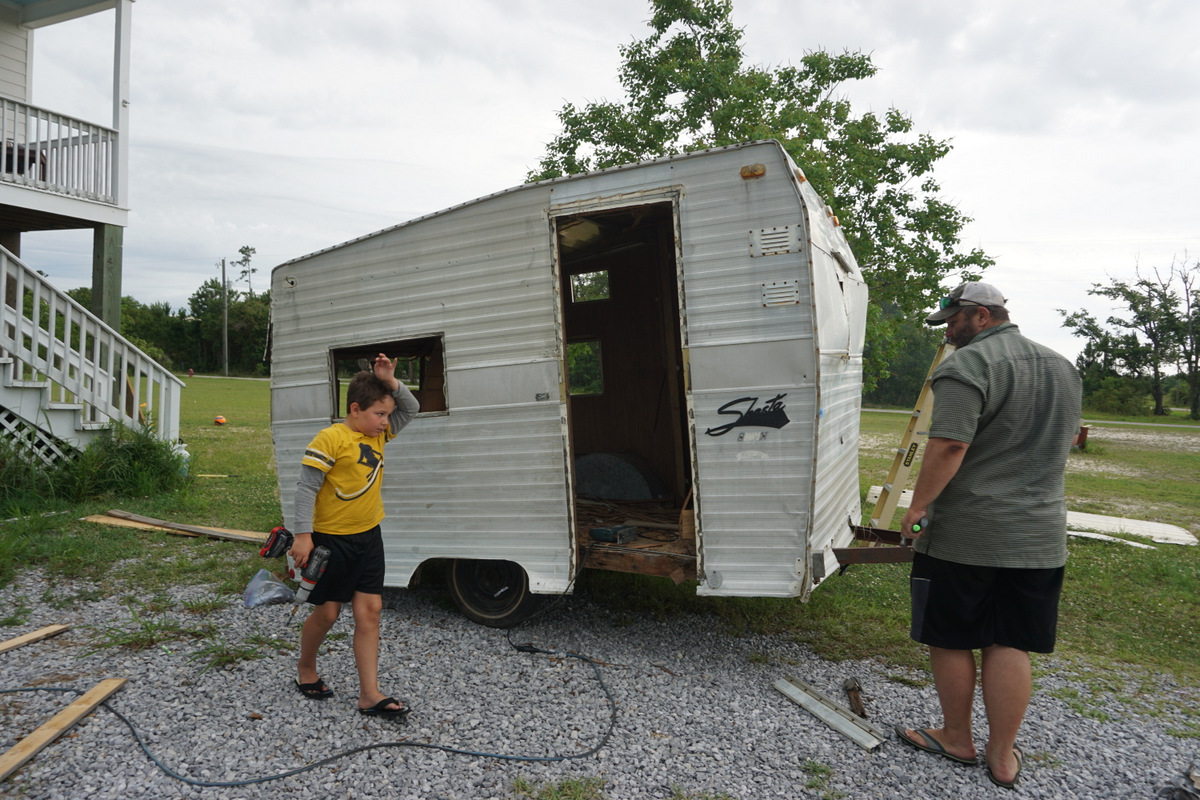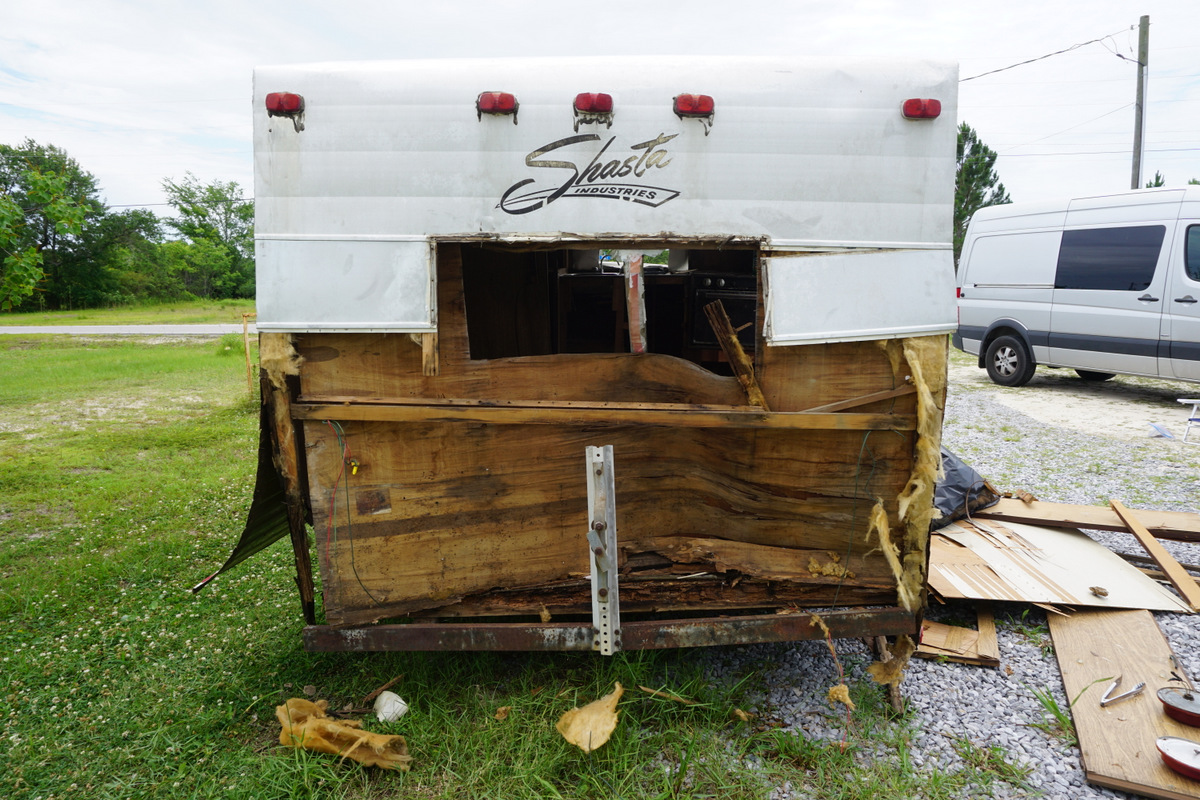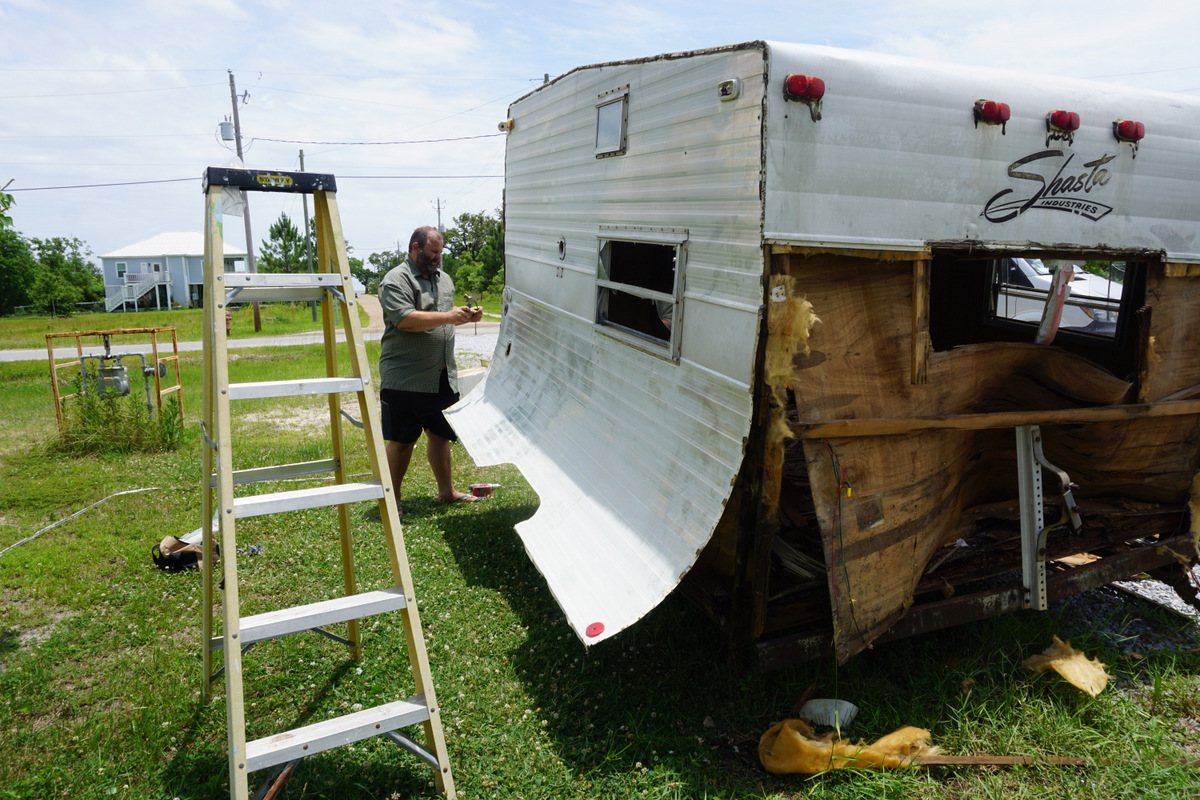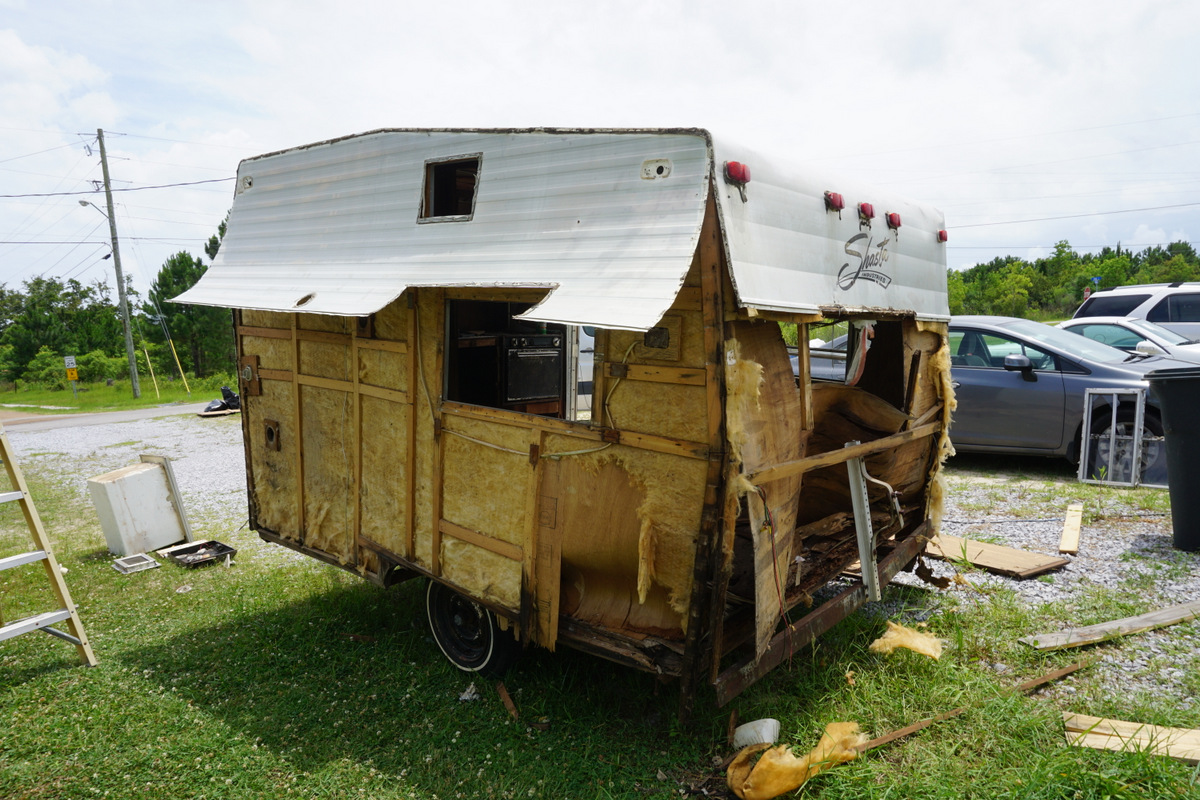 It took an entire day to take the camper down to the base. Surprisingly it tore apart pretty easily.  I guess because of all the rotten wood, not much was holding this trailer together! Chad and Jack took it to the carwash. It was pretty funky!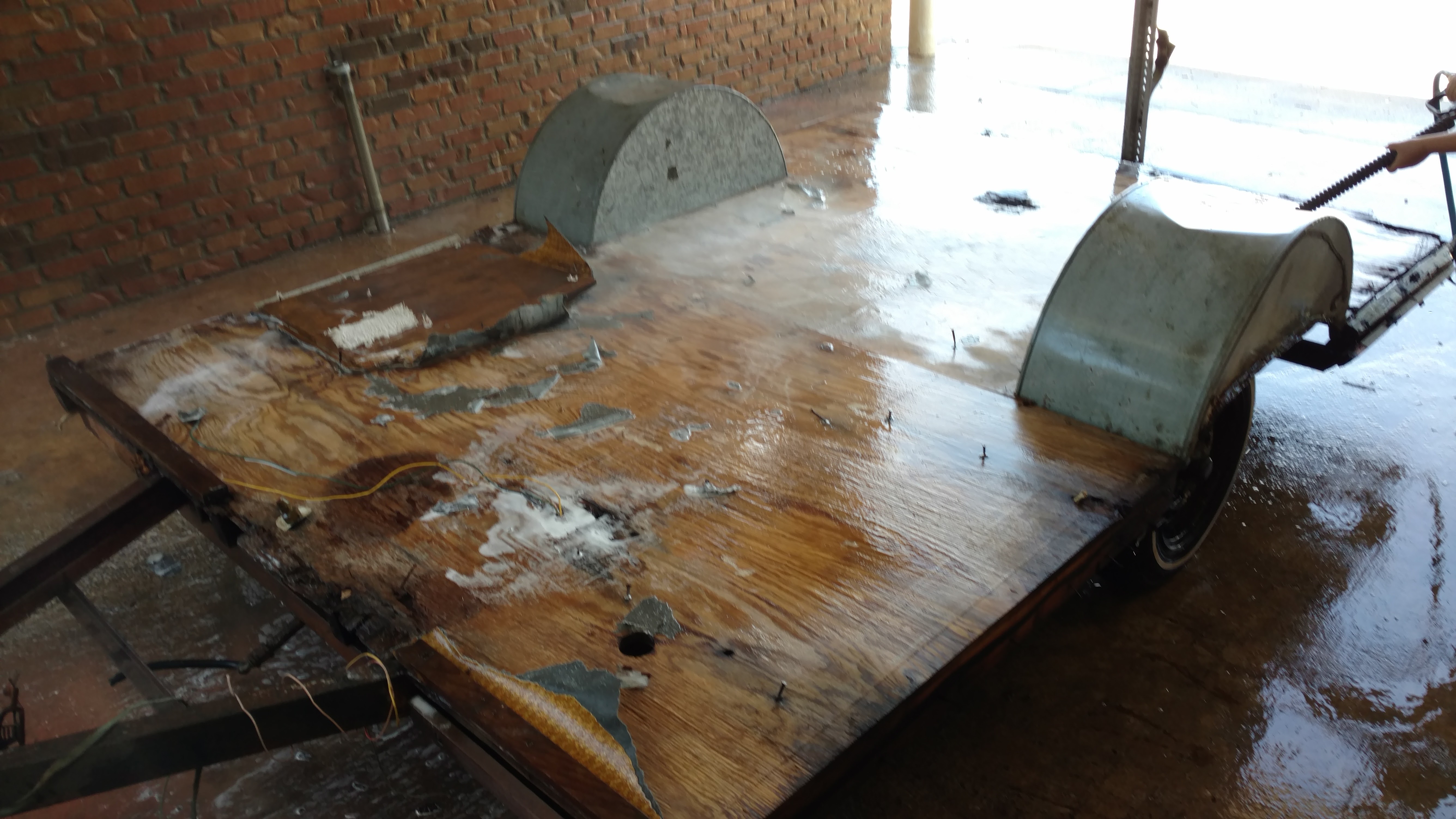 After we pulled the floor off, we got to inspect the actual trailer.  The tires had to go, but otherwise, it was in great condition.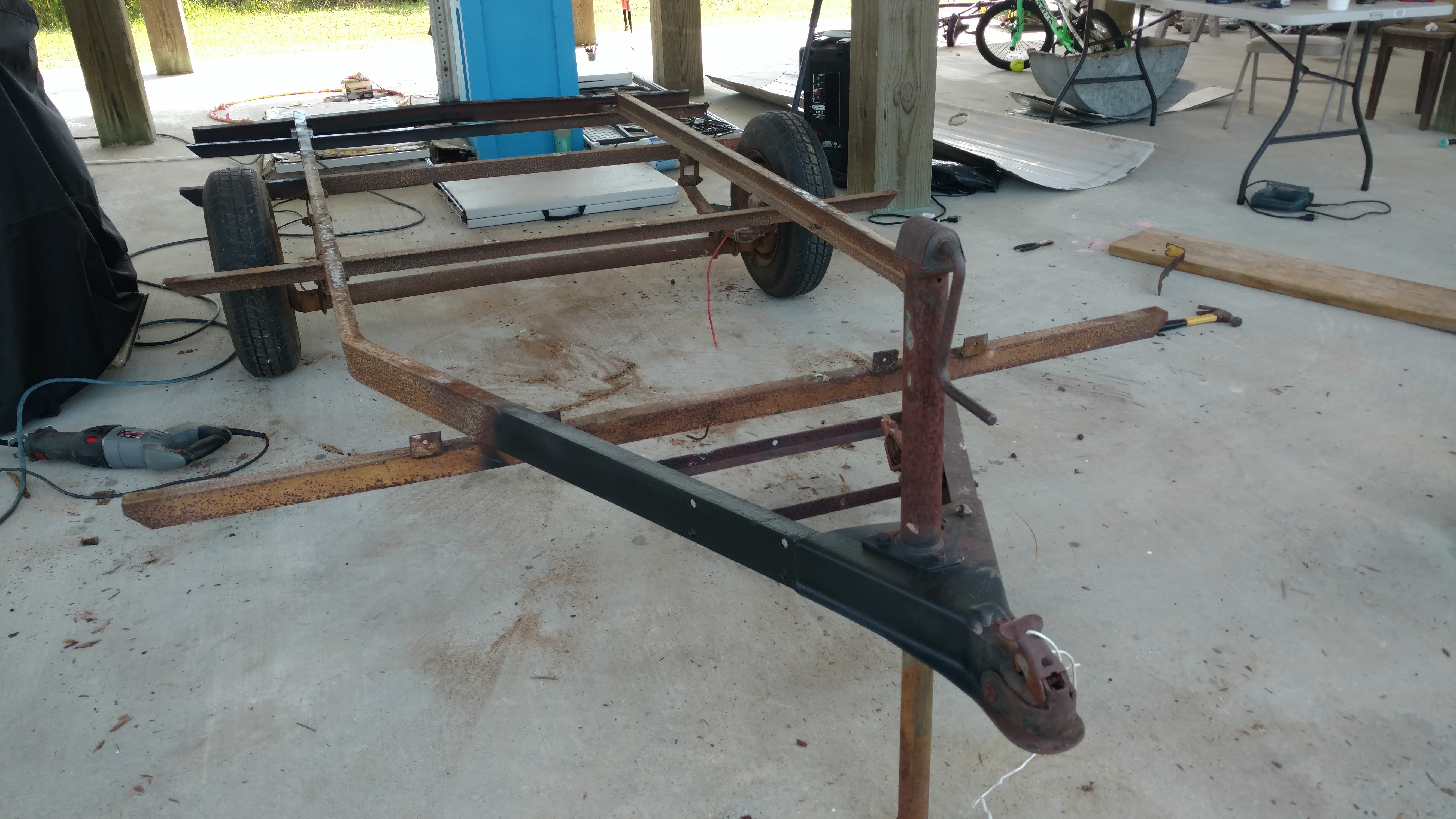 We sprayed the metal trailer frame with a black paint that stops rust. It is finally looking like something nice.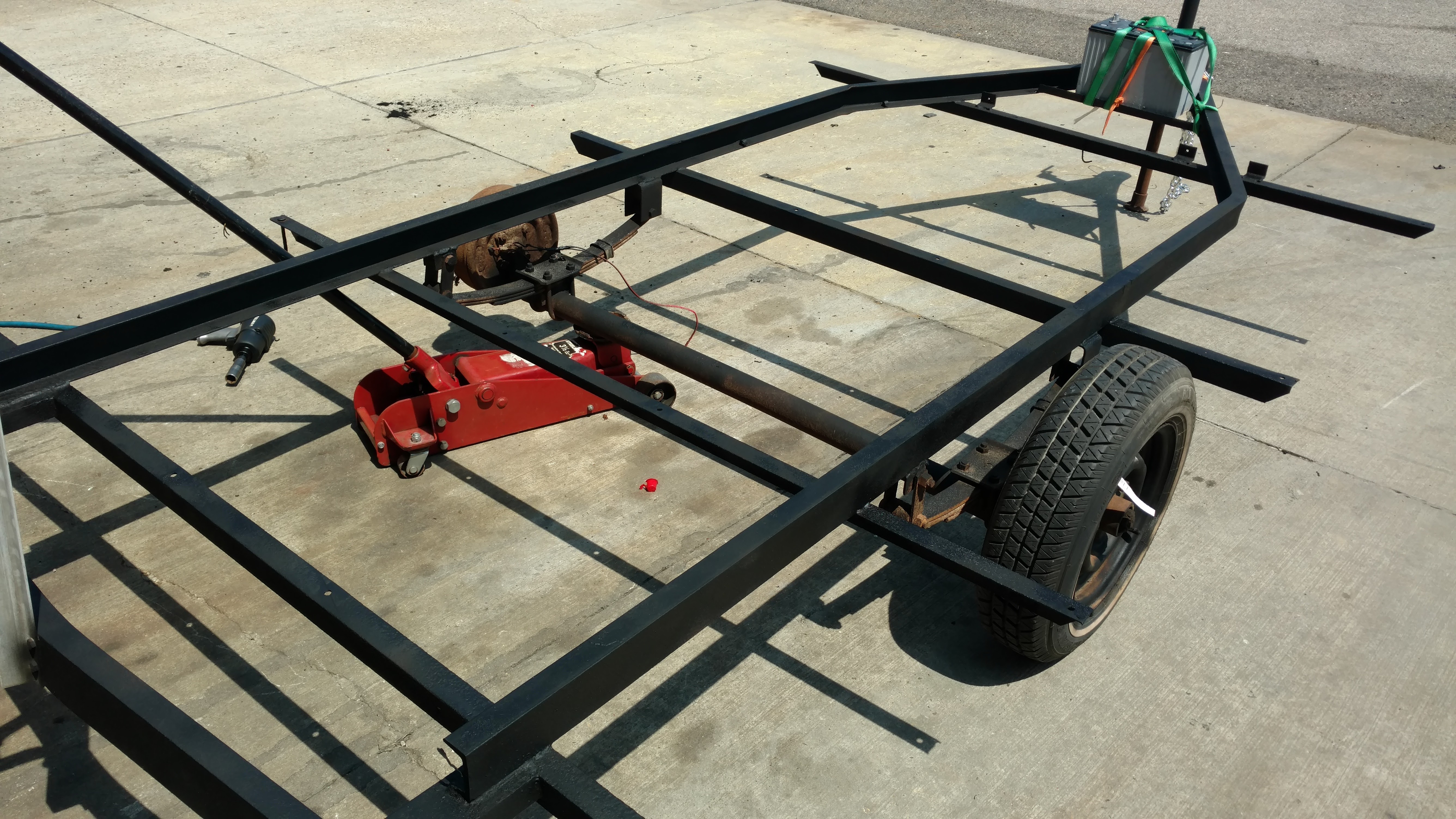 MORE PICTURES: