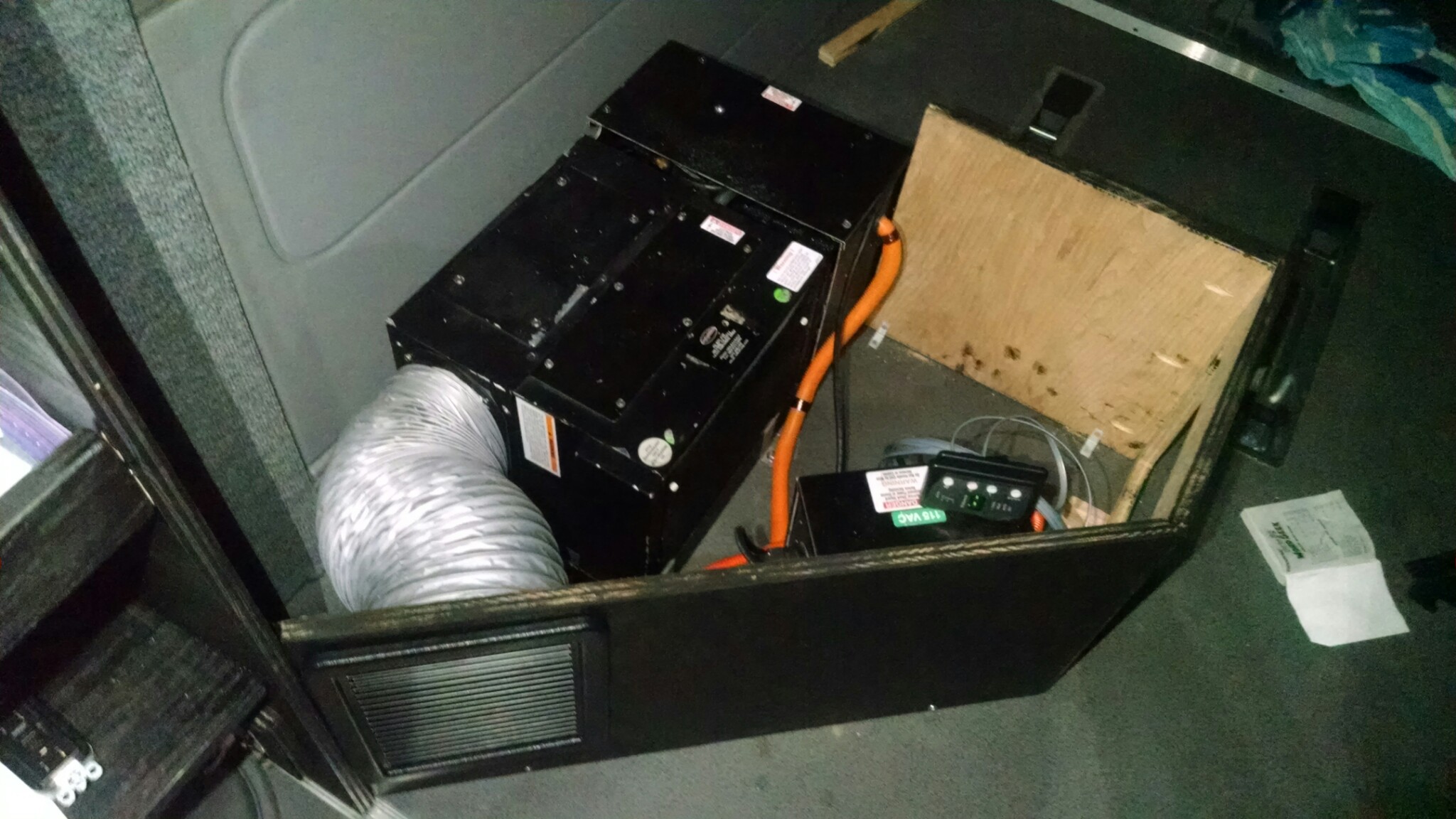 We wanted to keep our van looking as stealth as possible. So we searched and searched for an air conditioner that would go through the floor. The portable jobs didn't seem to work without two hoses, and those were iffy. There had to be a better way. I even found a guy who turned a window unit into a mini split.
[youtube https://www.youtube.com/watch?v=7J9paFjpbpc?rel=0&w=560&h=315]
I could not get this work. Then I learned about a CHEB unit made for semi trucks. This had a unit inside and a fan and coil outside installed under the van.
It is a 13500BTU Unit that works great. We have enjoyed using this unit. I will attach pictures to this article as I find them. The lines came pre-charged and were pretty easy to set up. I disconnected the heater for personal reasons, but it had built in heat as well.