There are so many things that go into getting started on a new van conversion project. When you leave the dealership you often have either a crew van or a cargo van that you intend to convert. It is also possible that you spent the extra money to have the seats from a full passenger van. When we decided to get going we chose the crew van because we needed an extra row of seats because they would be 4 of us traveling.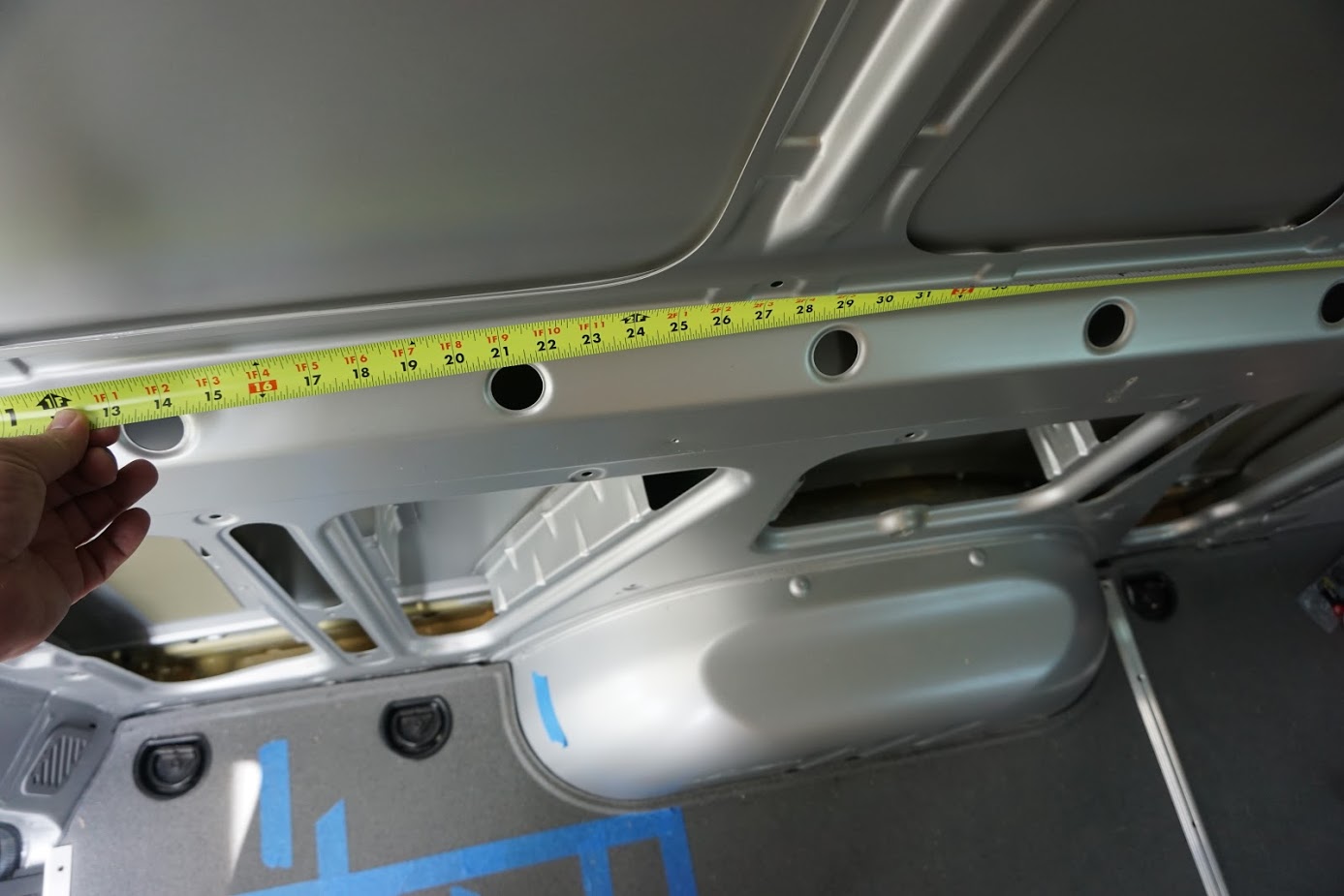 Lots of measuring the van and planning layout
We chose the 2015 Mercedes-Benz Sprinter 2500 Crew as the base van we would build our system on. Are van would be used for multiple purposes like camping working and also road trips. There would also be a need for having our van service of mobile office for different events for a business. here are a few pictures of the planning stage of trying to choose how exactly to lay out the van to meet our needs.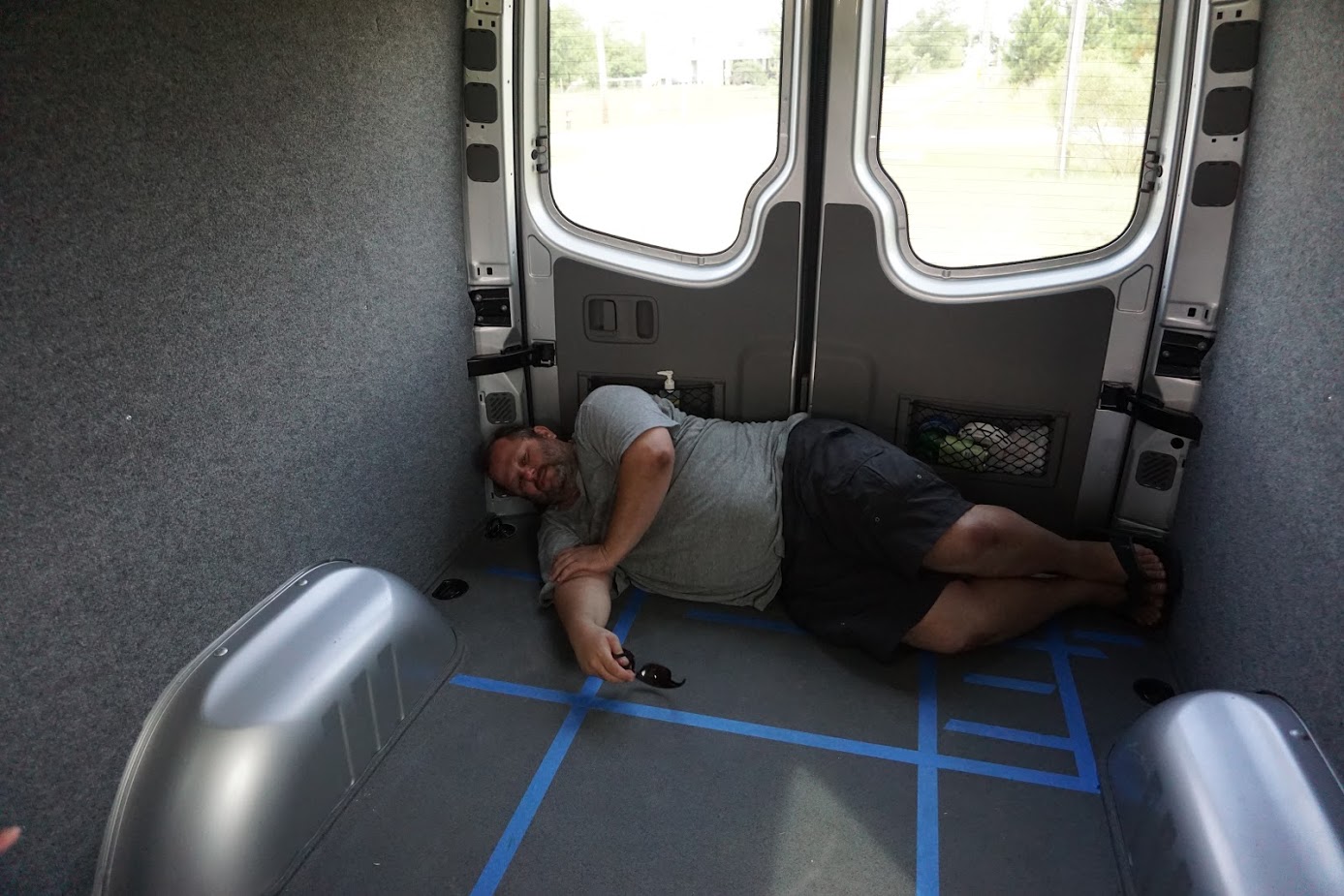 Trying to lay sideways was not going to be possible because a Sprinter van is less than 6 foot wide and I am just a bit over 6 foot tall. We found Blue tape as the perfect layout tool. We had designed many aspects in the computer, but getting in their with tape put in spaces gave a more real world view of life in a conversion van.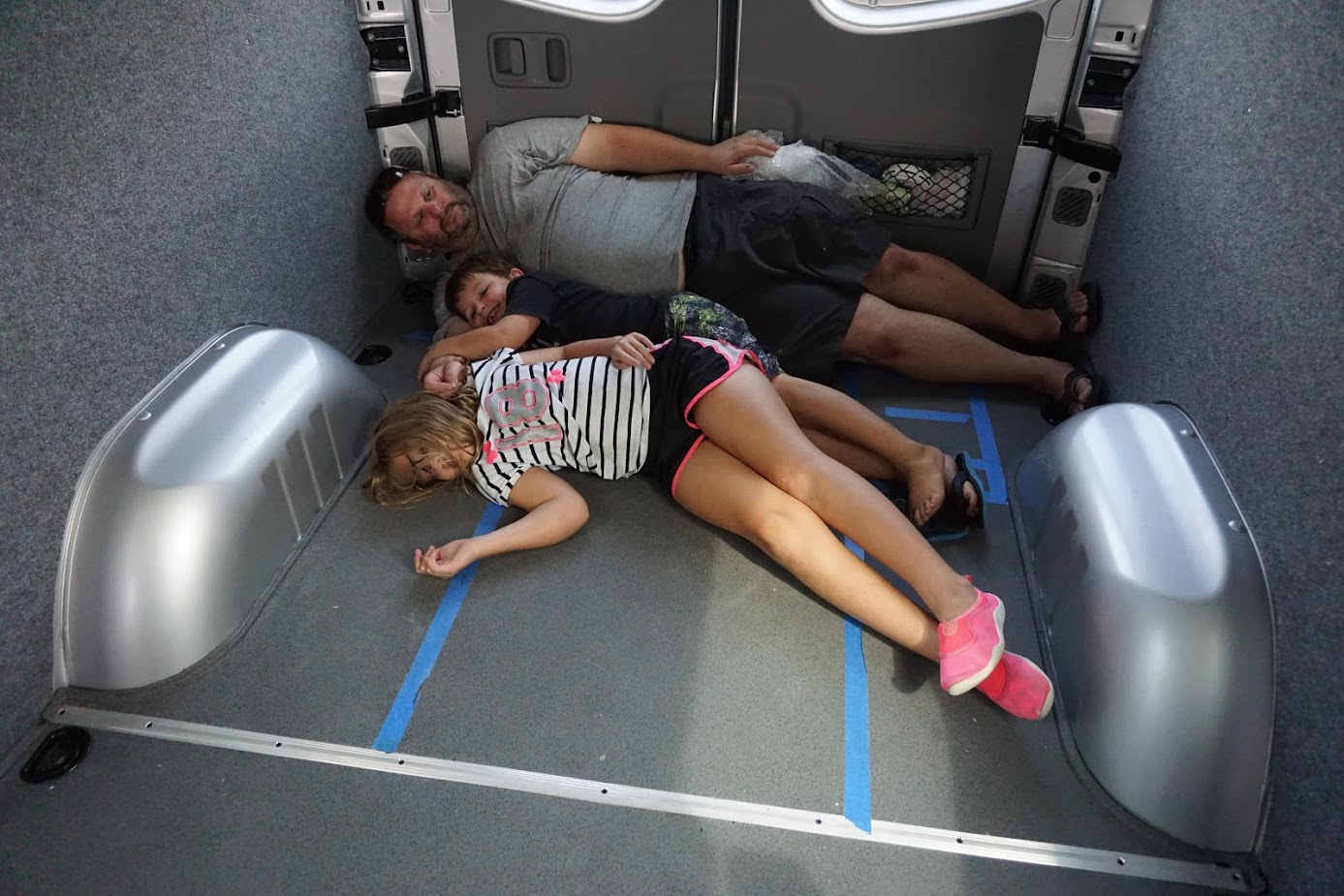 It made fun for the kids to try and get in the idea of how their beds would be placed in the van. In the end the kids had a bunk that would lay above our bed in a similar fashion. They were much smaller. They keep growing!