Chad and I decided on a simple floor plan. We built a "U" shaped bench in the back of the camper. The very back of the bench seat will have a large storage area underneath it. We used a piano hinge to make lifting the lid easy. Also, on the back bench lid we attached another piece of plywood with another piano hinge. This piece folds the opposite direction to make the campers bed. The bed is about 54 inches wide.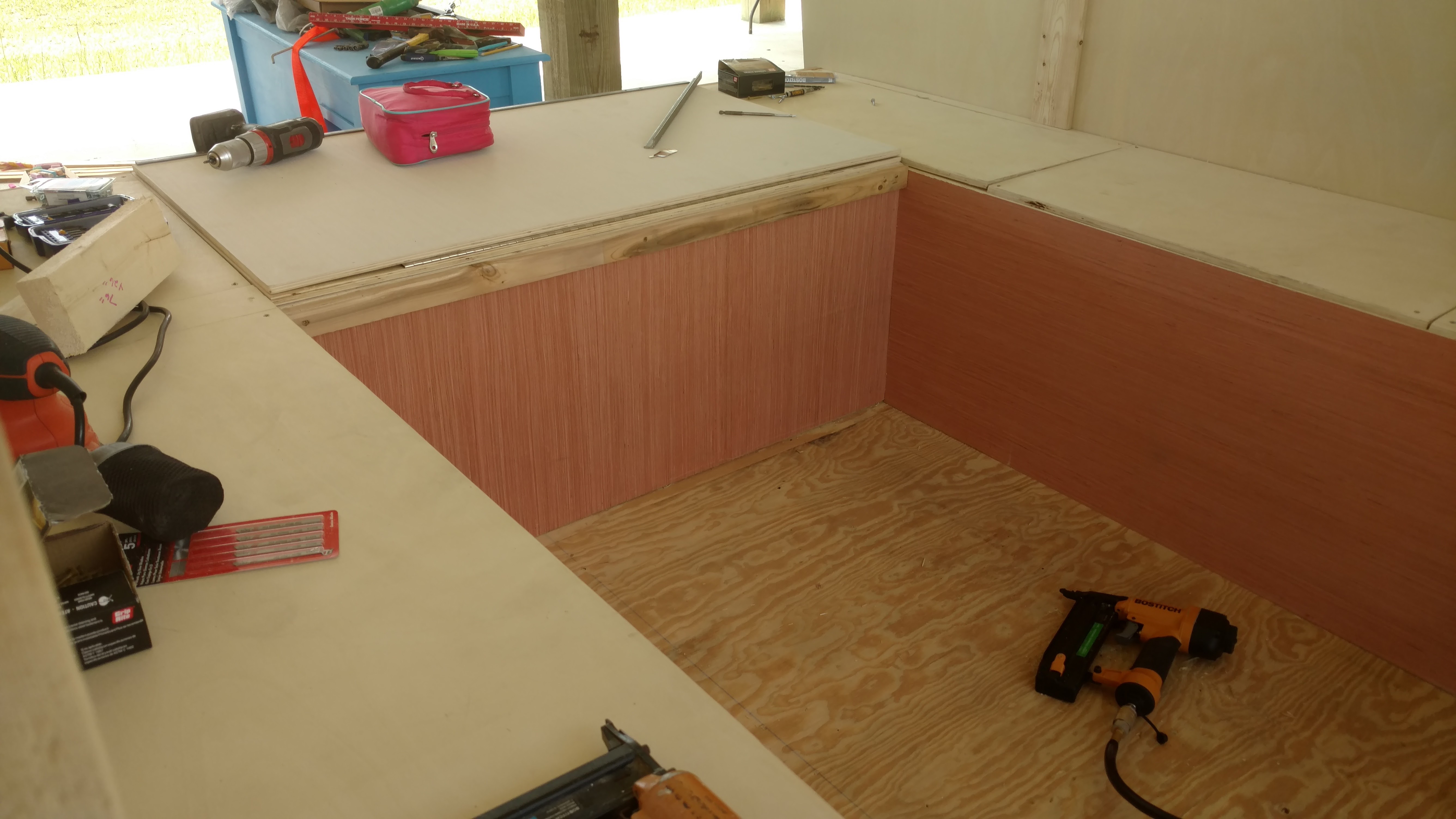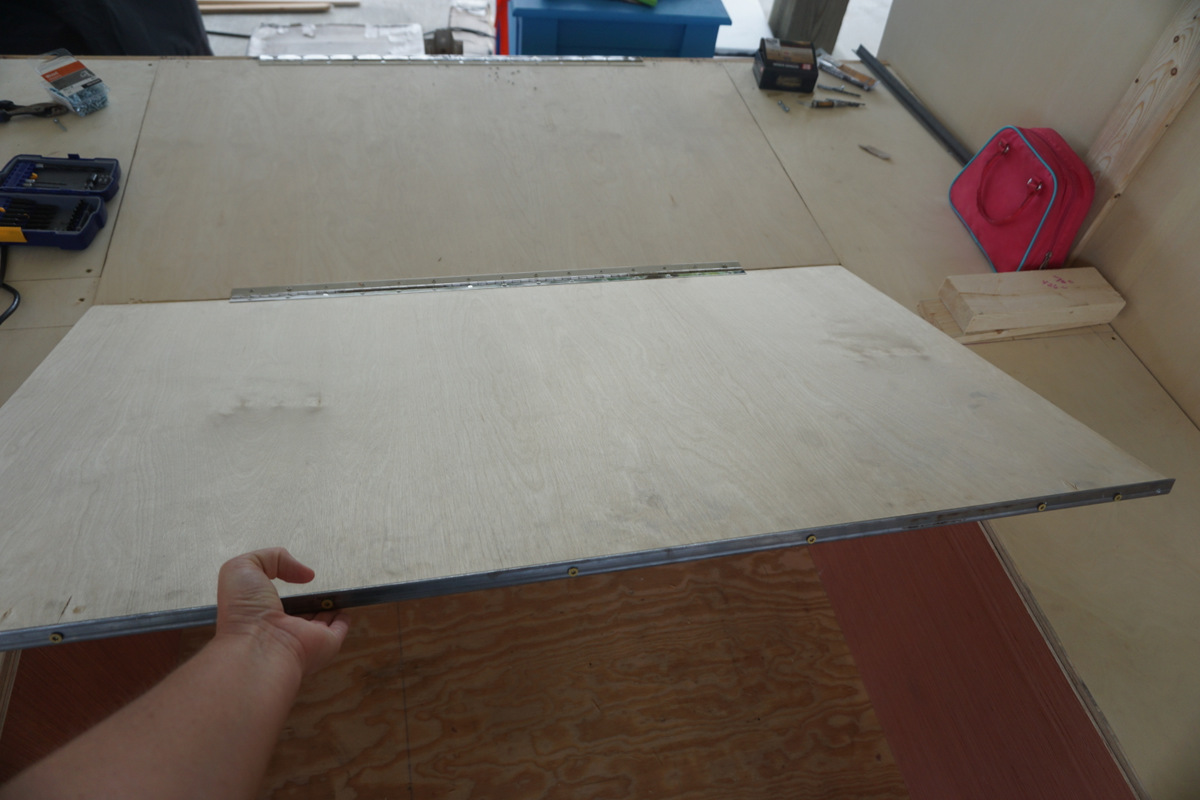 Because we are not building out the closet, we thought it would be a good idea to build a support wall. We put the wall at the end of the bench seat. (Wall at right side of this picture)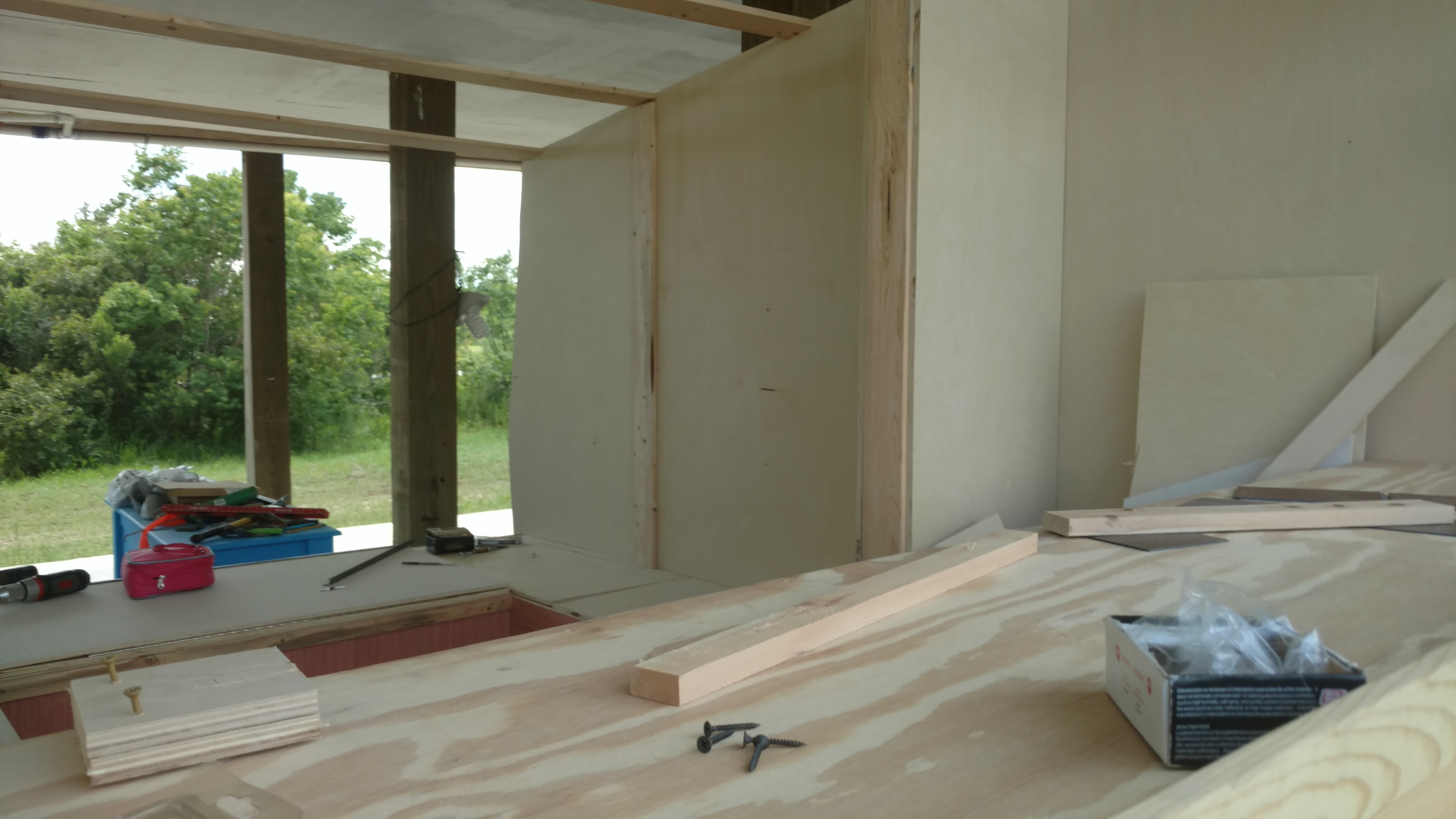 The front of the camper will have a countertop running the whole length. It's only about 18-inches wide and about 36-inches high. We may add a sink and cabinets later on, but as of now, it will be bare bones.