[youtube https://www.youtube.com/watch?v=kzcgcdGMam8?rel=0&w=560&h=315]
For years and years, we struggled with cold wet sandwich meat. Items that were wet because they had fallen into the ice and water mix at the bottom of our ice chest.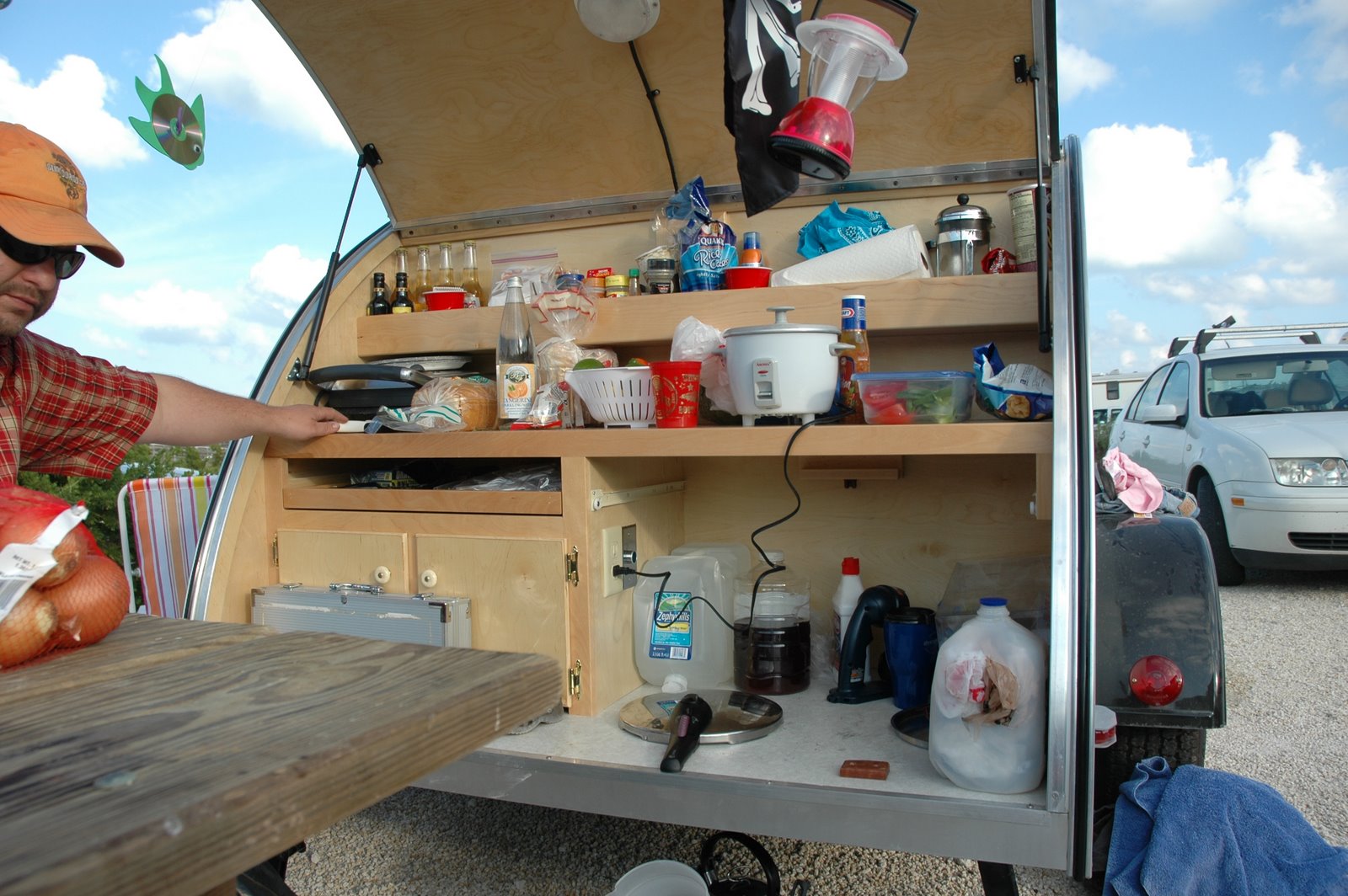 It was time to get a compressor driven refrigerator and having it run 24 hours a day on solar was key. For years that always recommended people who were setting up solar look at a brand called Engel. This brand had always had really efficient compressors that were durable and they units that worked well even in the Outback in Australia. In fact, I was referring so many people over to the Engel brand that we finally ended up picking up a dealership with him. We chose the 45-quart refrigerator which is a chest type and allows it to be set either to freezer mode or refrigerator mode. The refrigerator is so efficient that it draws between 1 and 2 amps at 12 volt DC when operating even at high ambient temperatures like those found inside of my van during the summer.
[youtube https://www.youtube.com/watch?v=Kl3rvSHWsQ4?rel=0&w=560&h=315]
We are able to keep approximately 1 weeks of food for a family of 4 in the refrigerator at any time. A 45 QT refrigerator is small so you aren't able to keep several 12-packs of drinks cold at the same time but we usually only need a few drinks to be cold and we also need just sandwich meats meat milk stuff like that and it does a great job with that. In our longest 34 days stretch on the road, it was an absolute godsend because we caught a bunch of king salmon. I either had to spend $350 to ship the same at home to where I had no one to receive it or bring it along with us in the Engel. We turn the Engel into freezer mode and we're able to bring home all the fish and seal packets with no issue other than Frozen fried eggs. I have added the video of the Frozen eggs the morning we cooked them after catching the salmon.
[youtube https://www.youtube.com/watch?v=SYX8JEKAN6w?rel=0&w=560&h=315]
I can highly recommend that if you purchase the Ingle you will not be disappointed with its quality. It has been Rock Solid I would recommend that if you're installing it in a van like we did is that you by the slide locks if not it is possible that that refrigerator could roll or move on you. After I install the slide locks there were no more issues with sliding in the van.
[youtube https://www.youtube.com/watch?v=kzcgcdGMam8?rel=0&w=560&h=315]