The Whitneys are definitely coastal beachy people. Every chance we get to visit a beach area, we do. I think it's the water that calls to us. While on the Pacific Coast, we stayed at Fort Stevens State Park which is also an old fort that is situated at the mouth of the Columbia River.

The sand on this beach mesmerized me.  The color and texture was amazing!! I know I am coco for cocoa puffs, but I just loved it! The kids ran and played. They enjoyed looking for shells and other sea life.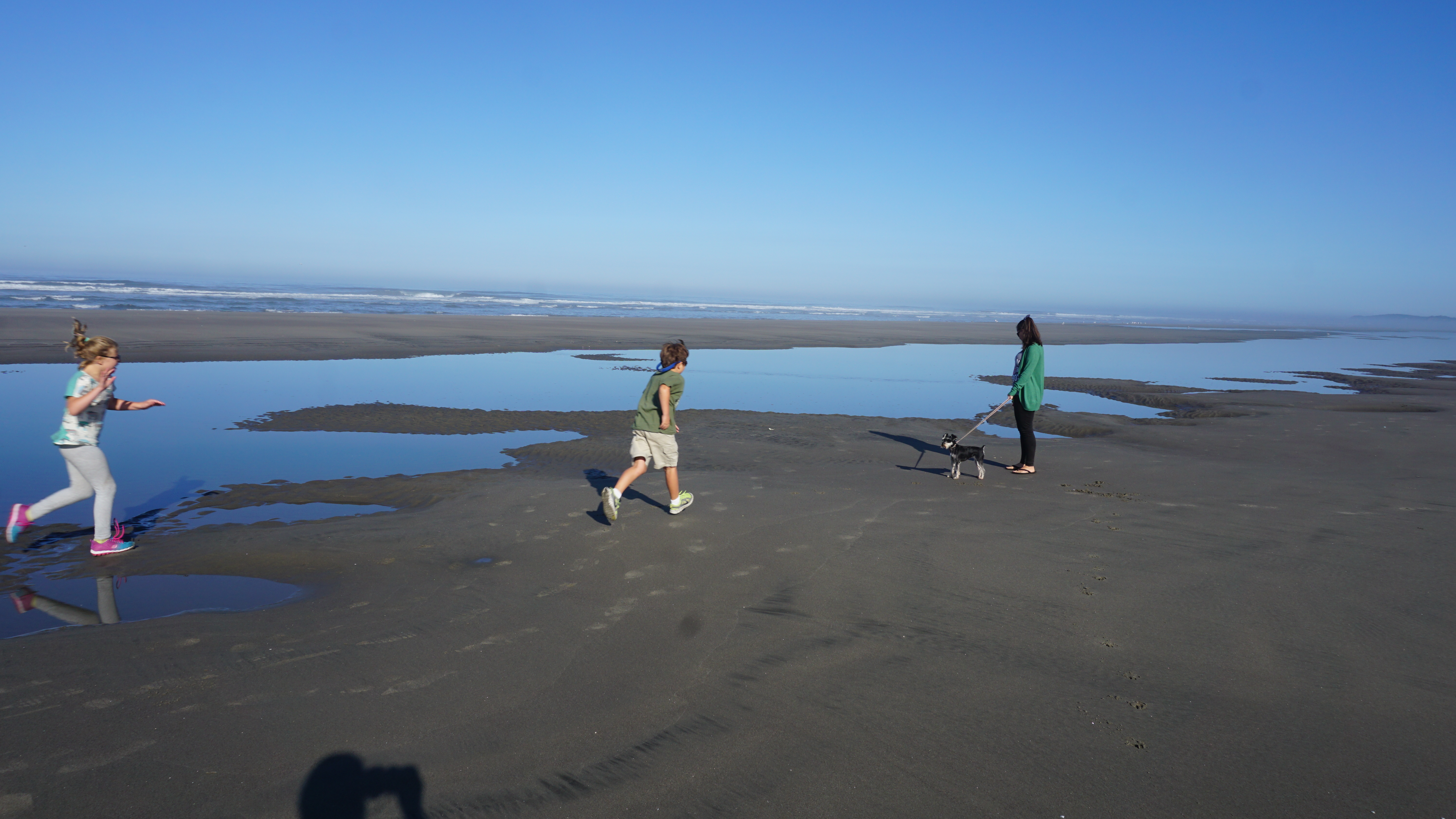 There is a shipwreck here from 1906. The wreckage litters the beach where you can explore it.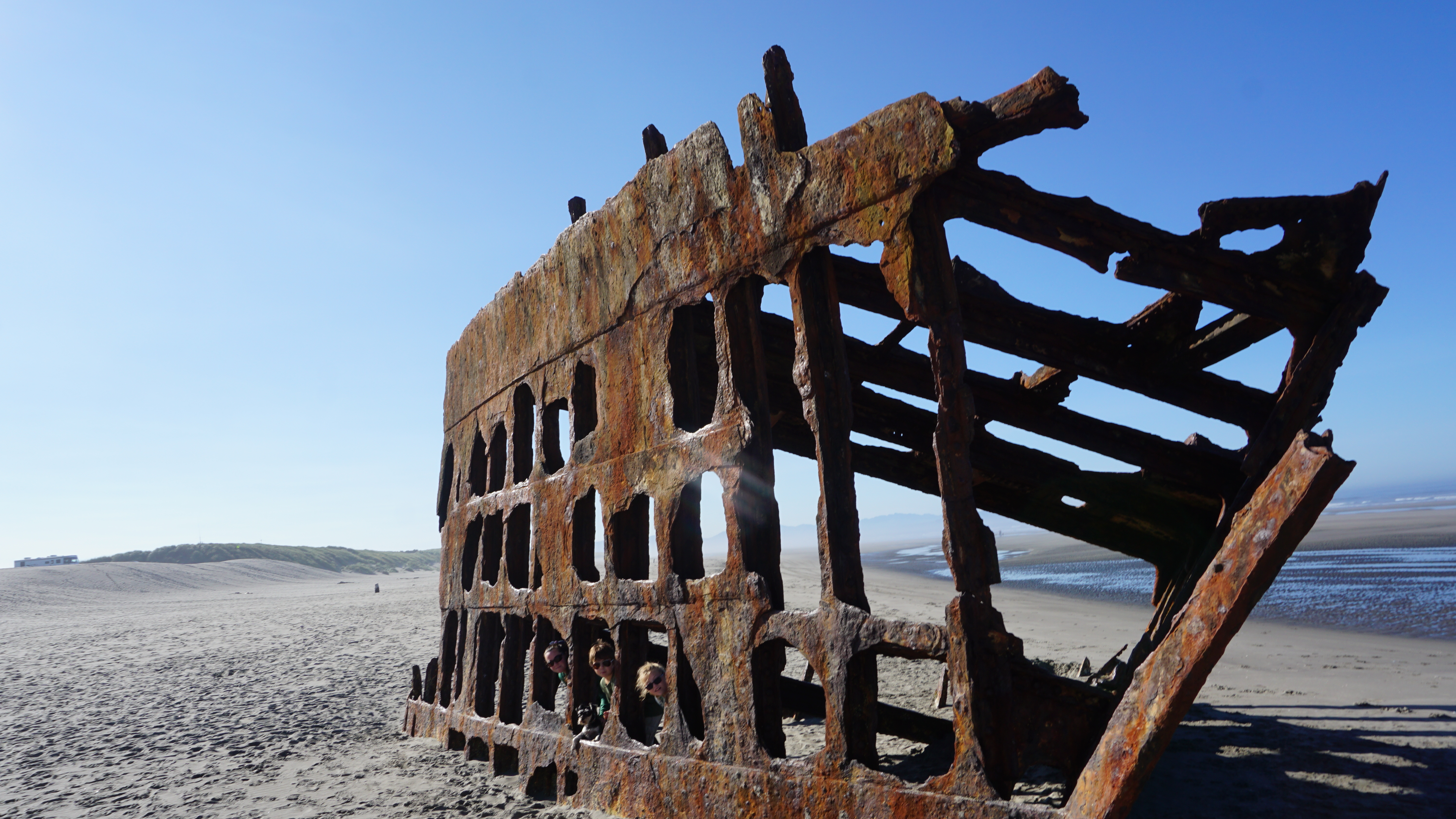 As if the sand, the big ol' waves and the shipwreck weren't enough excitement, there was the most friendly horse strolling along the shore with her person. The owner was super nice and stopped to talk to us. Everyone was happy to pet the horse. After we exchanged our stories, she offered the kids a ride on the horse! What a day! It's always good to be Rolling With The Whitneys