America is full of wonderful, weird little towns. On this August morning, we stumbled across Wallace, Idaho. It almost seemed like time had just passed this place by. The townspeople were setting up for their annual Huckleberry Festival. I didn't even know a Huckleberry was a real thing up until this point. I just thought it was something Doc Holliday famously said.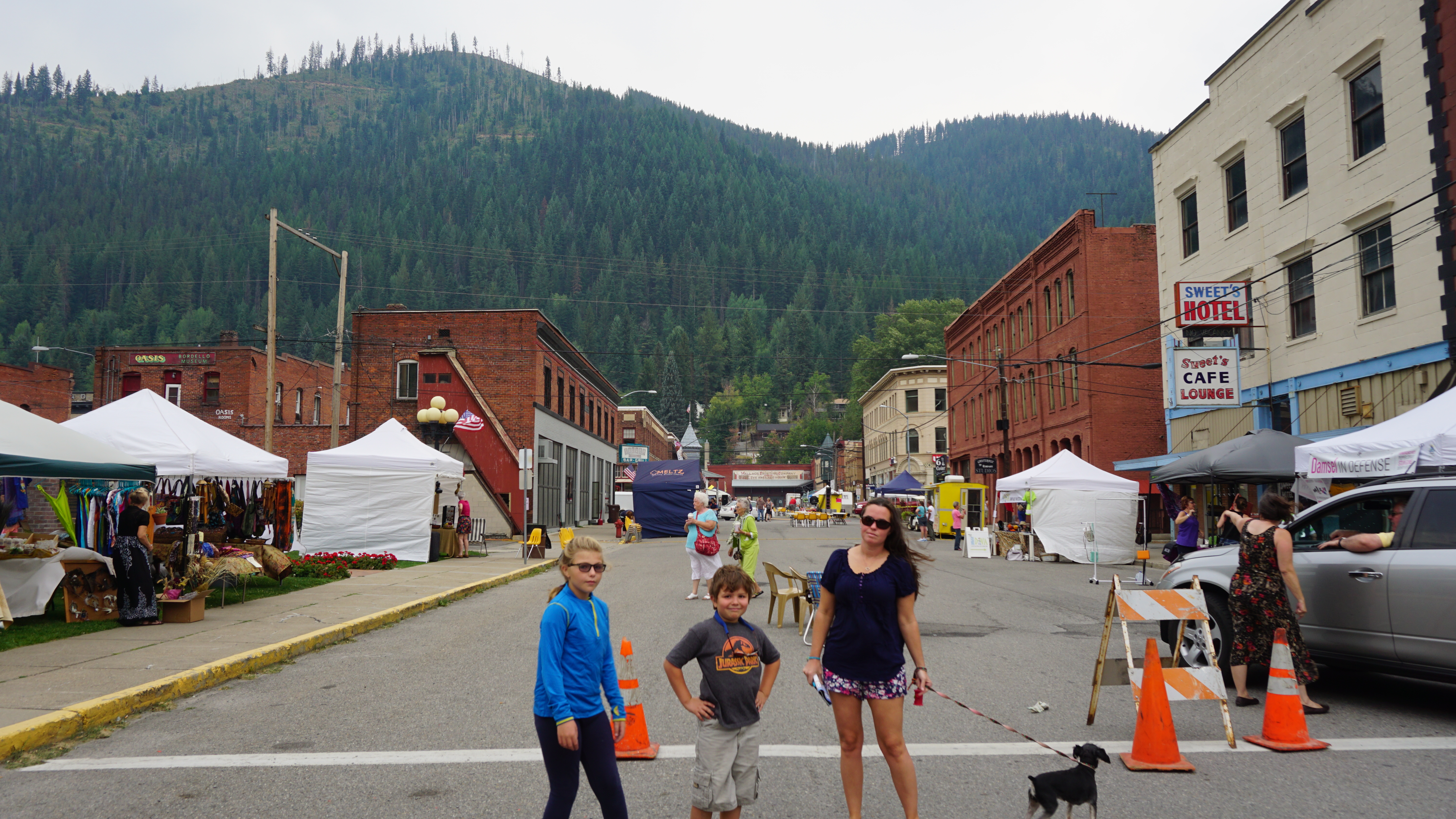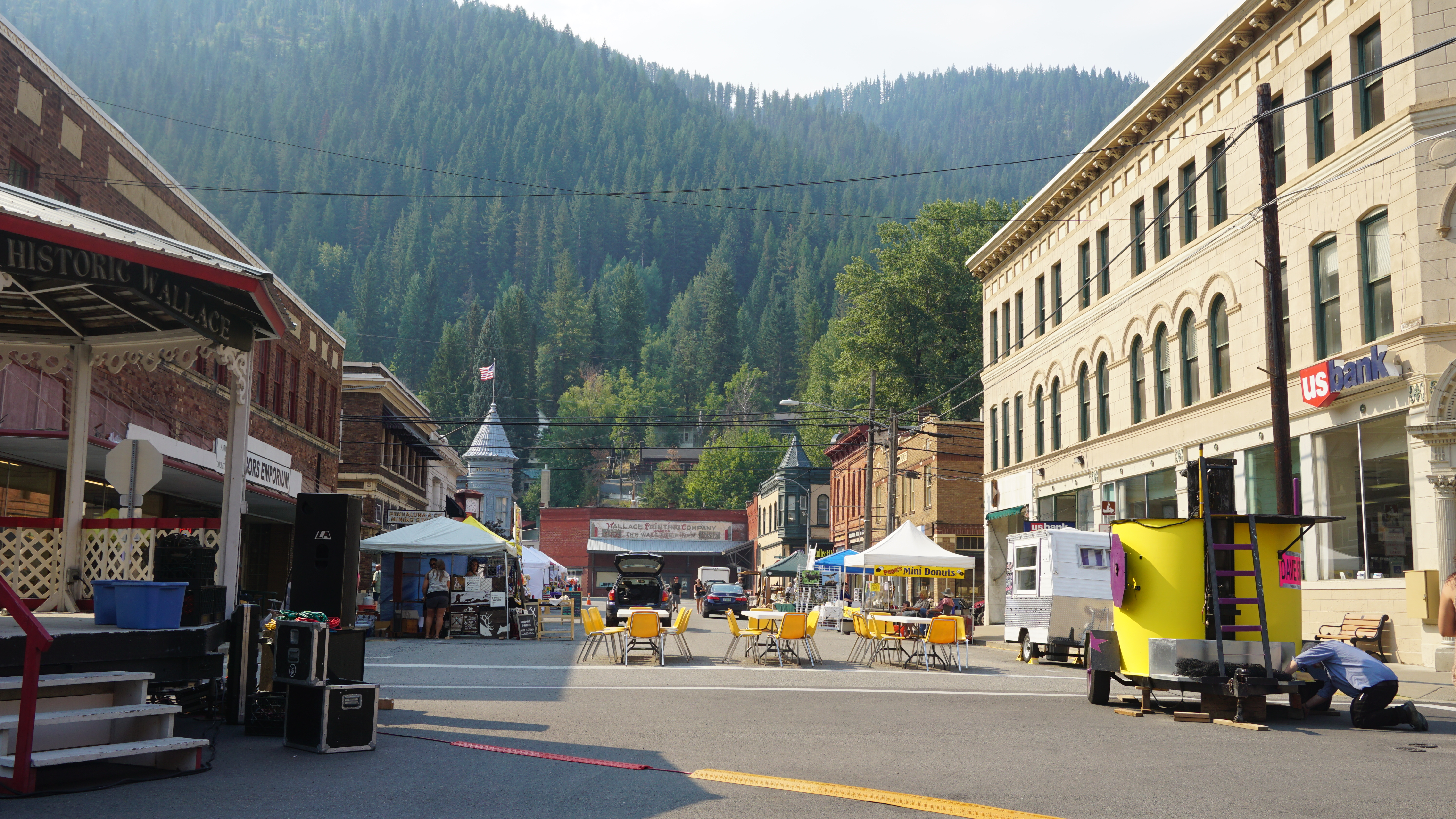 We were pretty hungry for some breakfast so that was priority number one! I, for one, like to eat. Biscuits & Gravy and coffee is what I had!  It was delicious. Maggie got Huckleberry pancakes.  Who would have known that the fruit was so yummy. It's the little things in life! As you can see this picture is PRE-coffee!  

After breakfast, we walked around town to see what there was to see.  It was a hodge-podge of strangeness!  There were spaceships, a bordello, a livery stable and a brewery just to mention a few. Wallace seems to have had a very interesting past. I bet fun times we had here! The name of the Bordello is The Oasis. I'll let you look that one up on your own. This is a family site after all!  I wish I would have taken a picture of the public swimming pool in the middle of town.  CRAZY!!!
Chad wanted to fill up our growler here at Wallace Brewing, but they weren't open yet. Luckily, someone was going in the back door. They were super nice to let Chad in and fill it up!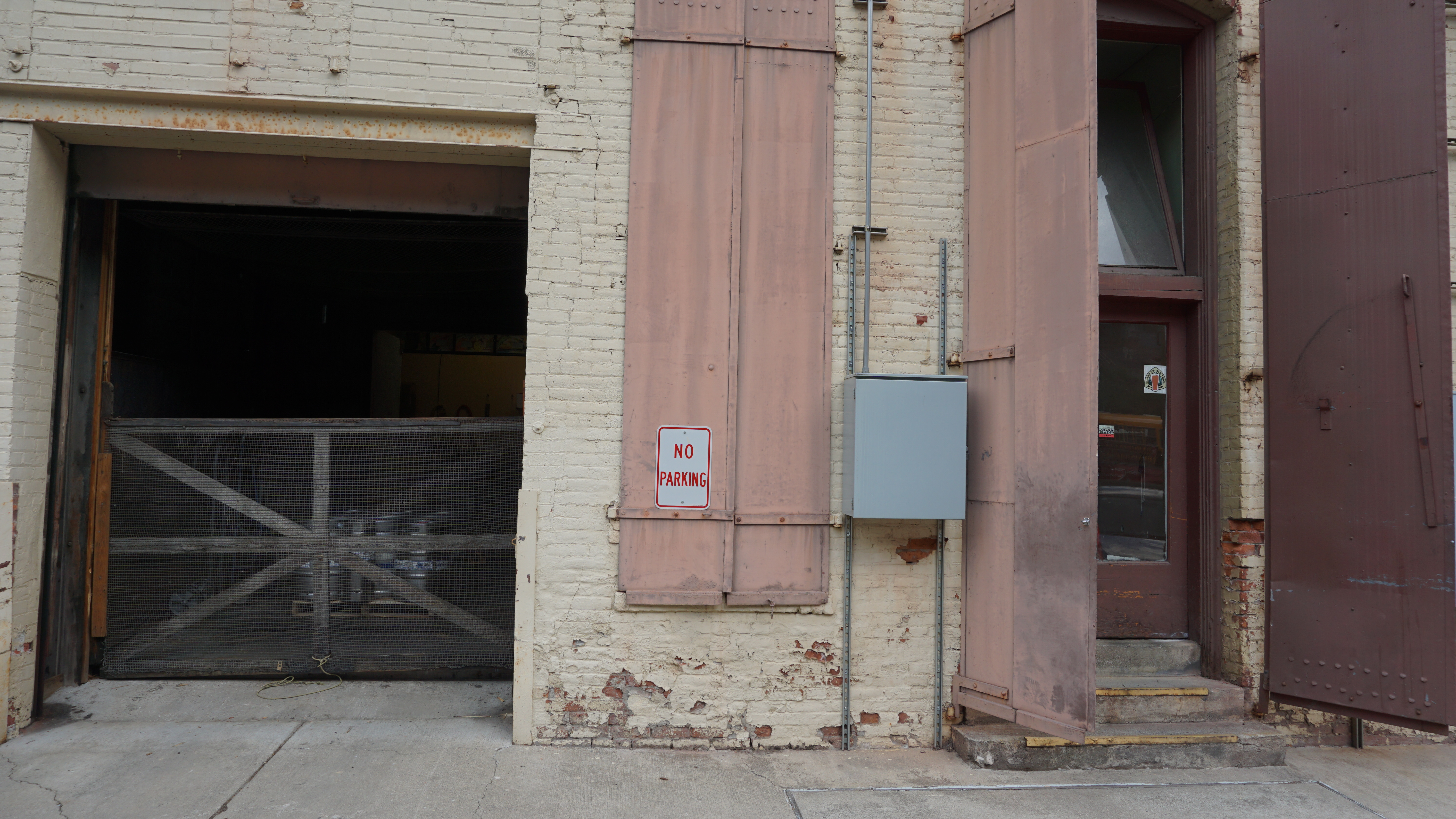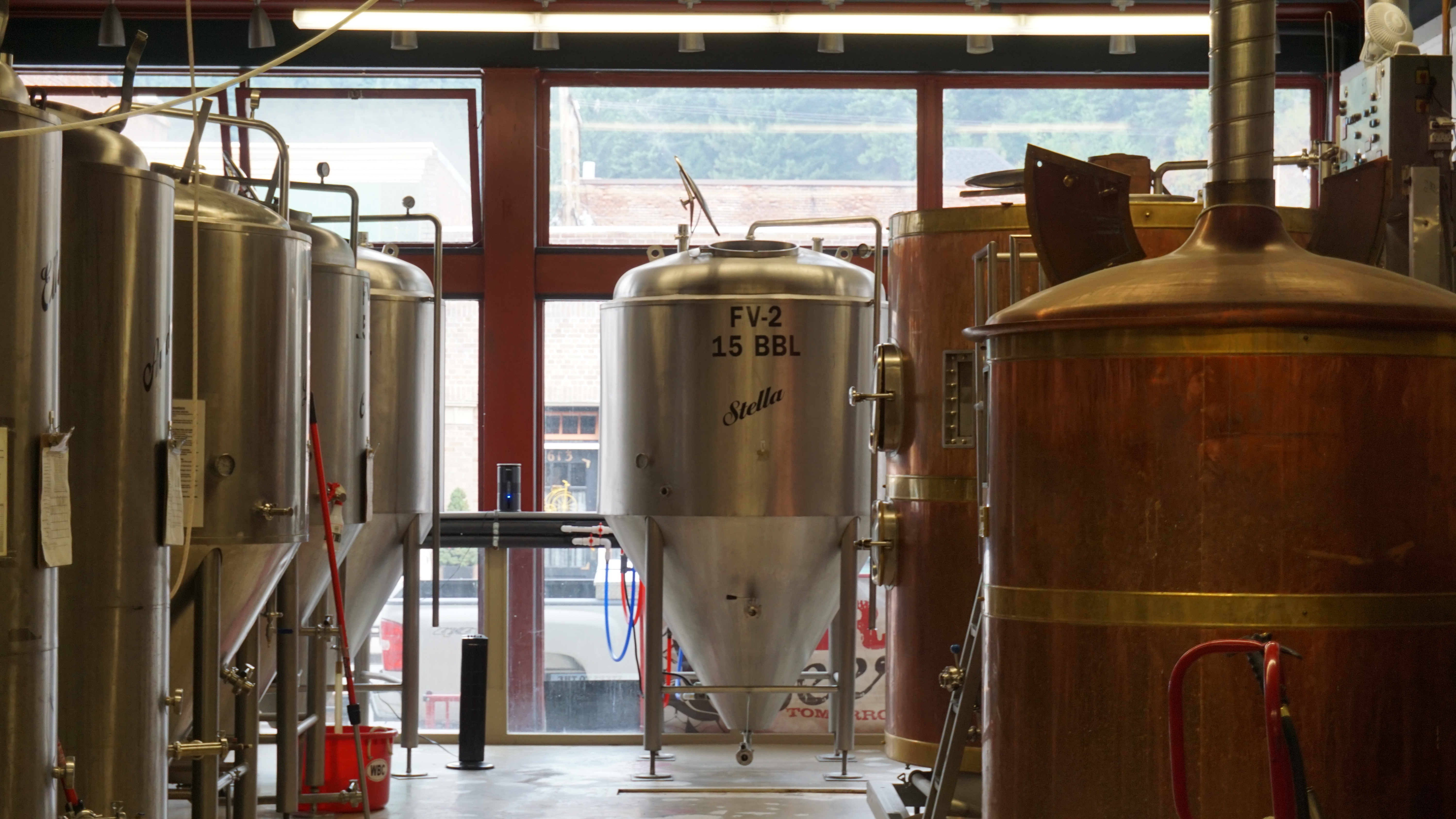 We said Good Bye to Wallace, Idaho….on to our next adventure.