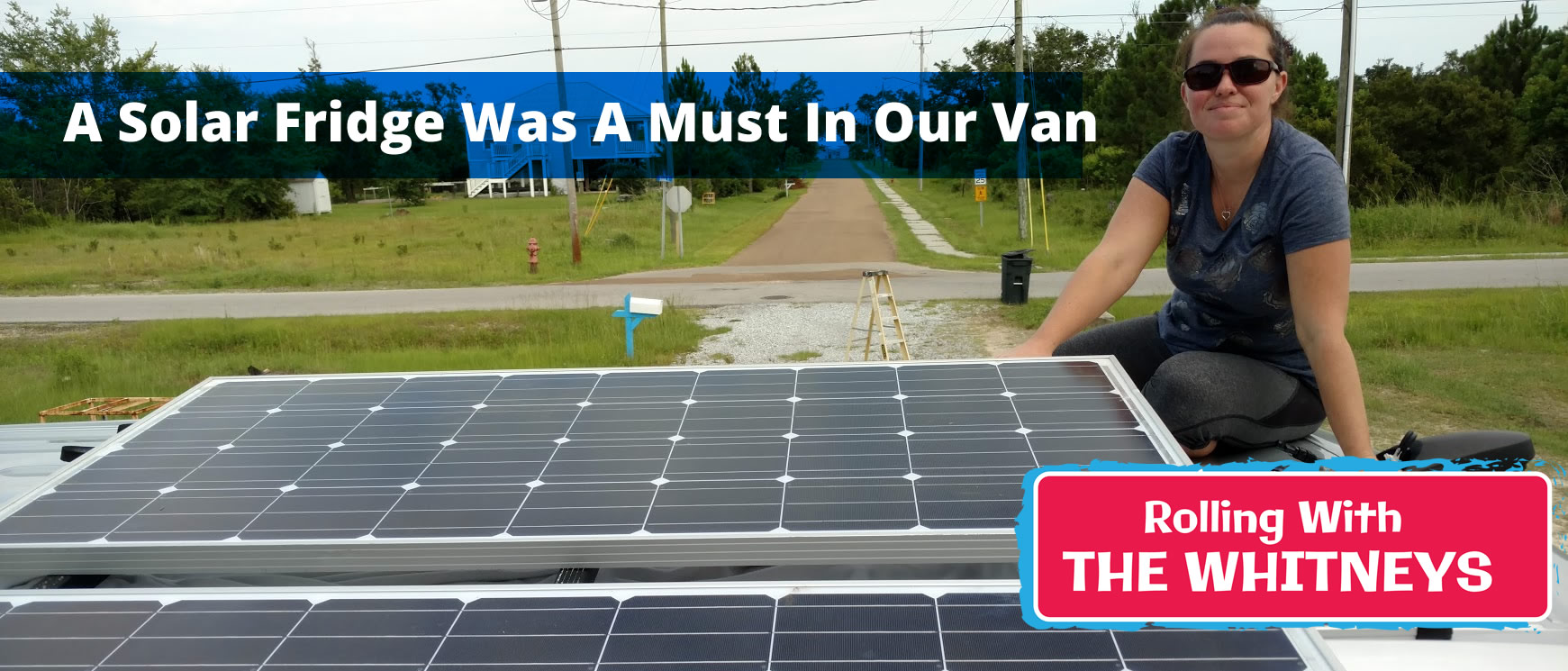 So many miles of traveling down the road and so many nights of cooking by a campfire. Know what makes the better? Cold drinks and a refrigerator full of food. But how do you run a refrigerator in a van? Well lucky for us, we do this for a living at Outside Supply. See we sell solar panels and also the Engel refrigerators, so we knew very early on that these were a must for our Sprinter Van.
When we first went out we did not have time to permanently mount our solar panels on the roof, so we kept everything running using a 100-watt flexible solar panel by Go Power. This was a good temporary fix, but we needed some real power to keep the fridge going on even the most cloudy days, even when we were running it as a freezer.
Here is what we added to our van, BY2:
Qty 2 – Go Power 160 Watt Solar Panels
Qty 1 – Go Power 30 Amp Solar Battery Charge Controller
Qty 1 – 110 Amp Hour AGM Battery (more to come)
One set of MC4 Branch Connectors
Sealant
Fuse
We mounted our solar panels to our factory Mercedes Benz Roof Rack. We may come back and mount these directly to the top of the van to lower the profile.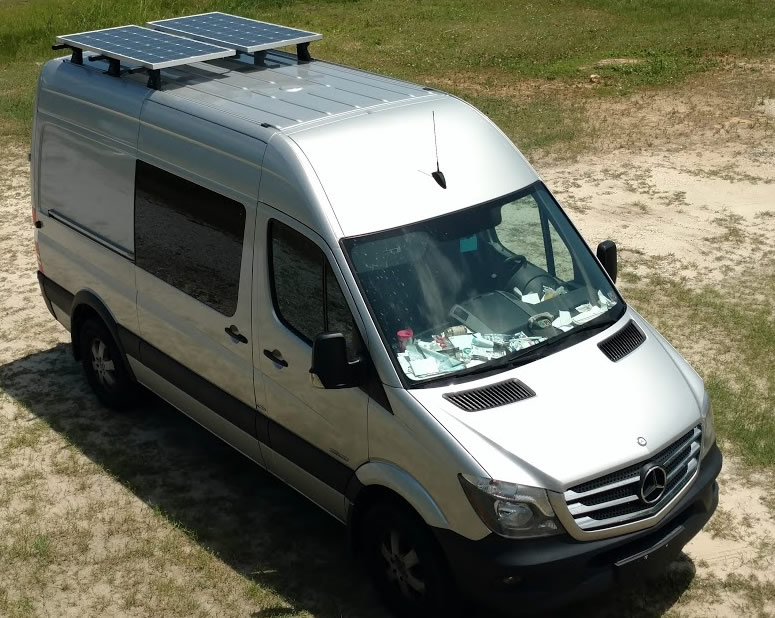 Our two panels will produce almost 19 amps in the sun. However, with our single battery, the battery bank is almost always 100% charged. In the picture, you will notice that the charge controller is only allowing 4.5 amps of power into the battery.