We spent 34 days out West. We saw a whole bunch of stuff. A whole bunch of really cool stuff! Of all of that really cool stuff, Mount Rainier was my (Amanda's) absolute favorite place. I am not sure what it was that I loved so much.  It just felt right in my soul. The colors of the trees. The texture of the rocks.  It was just a peaceful place.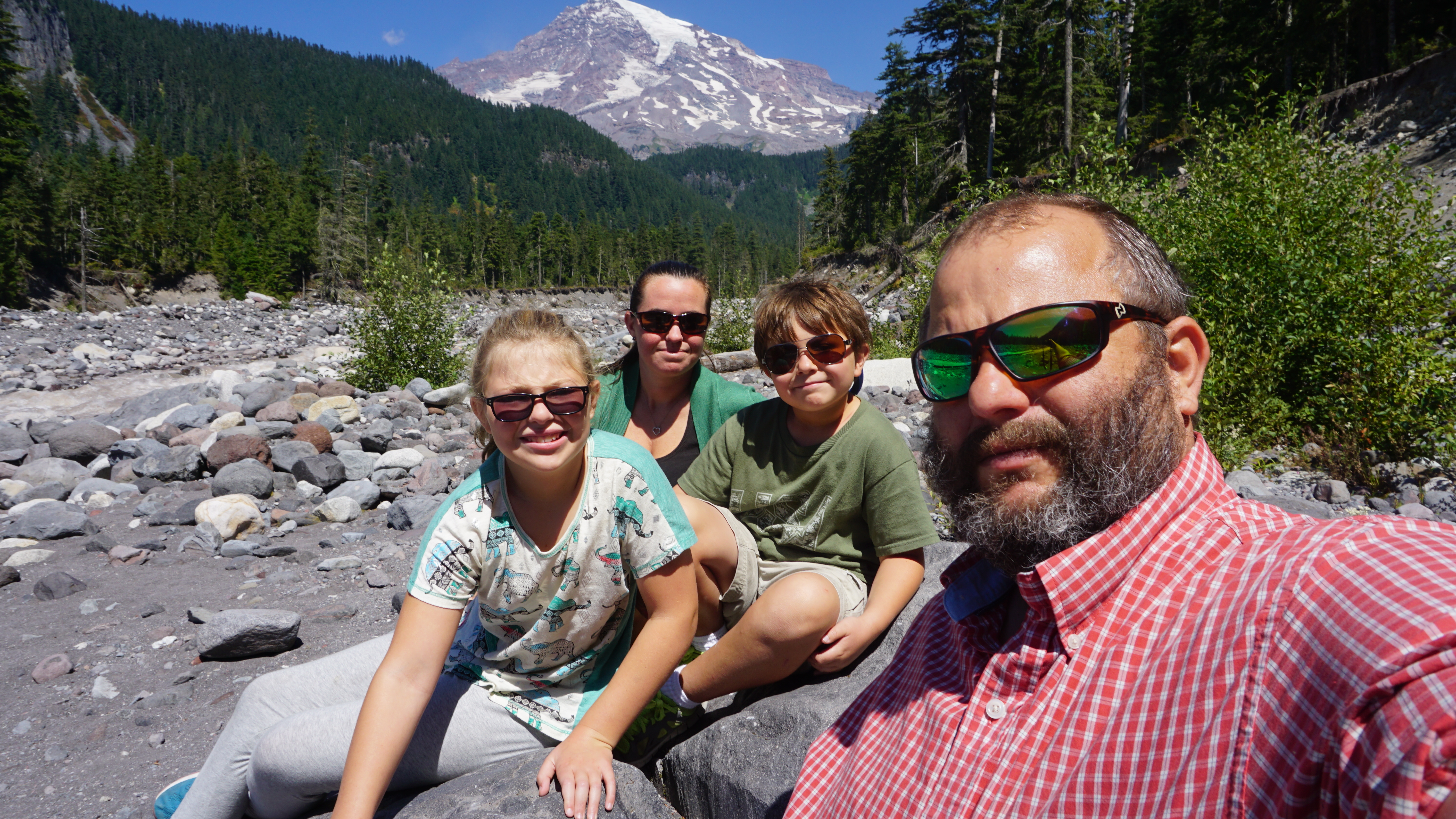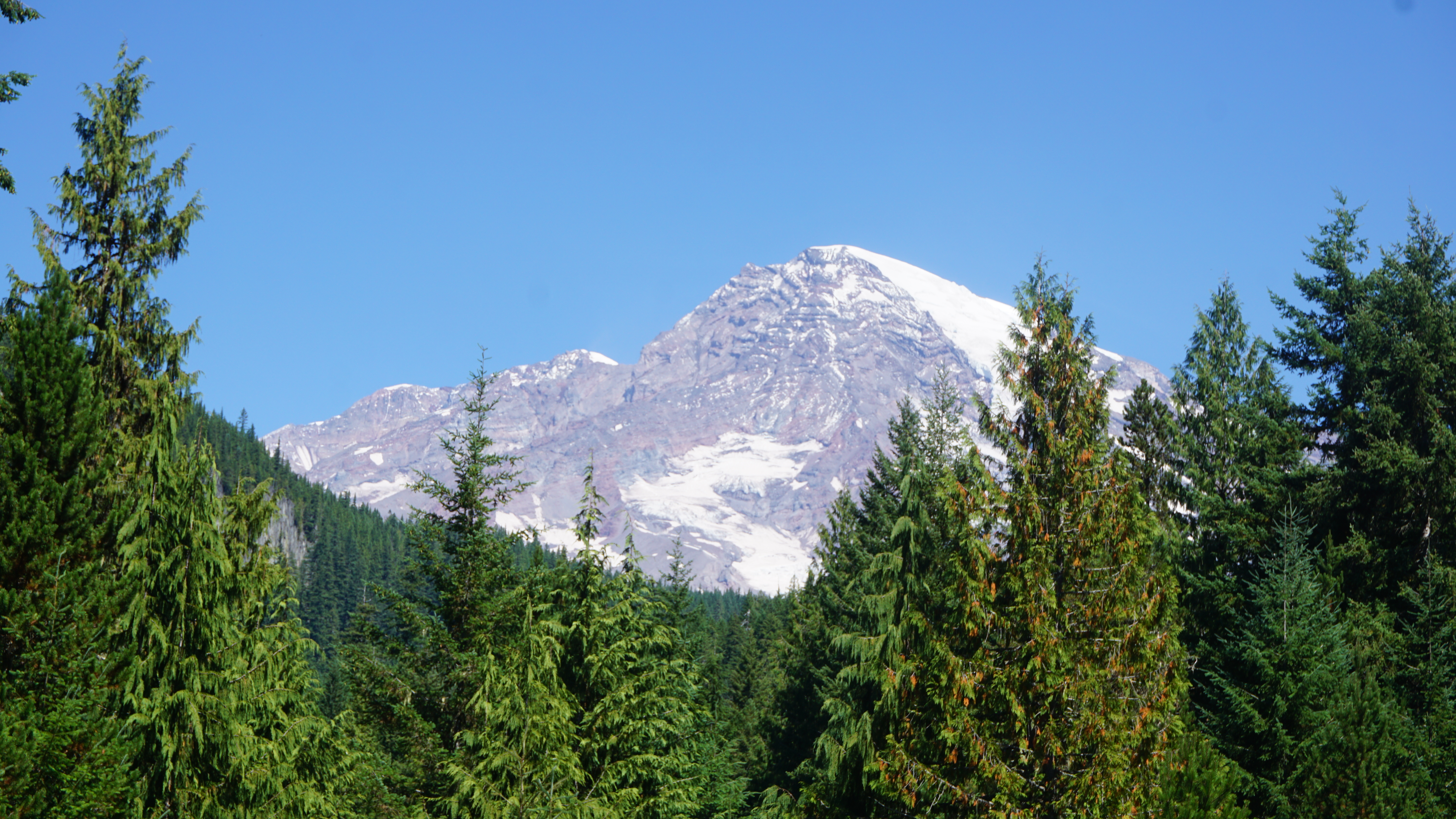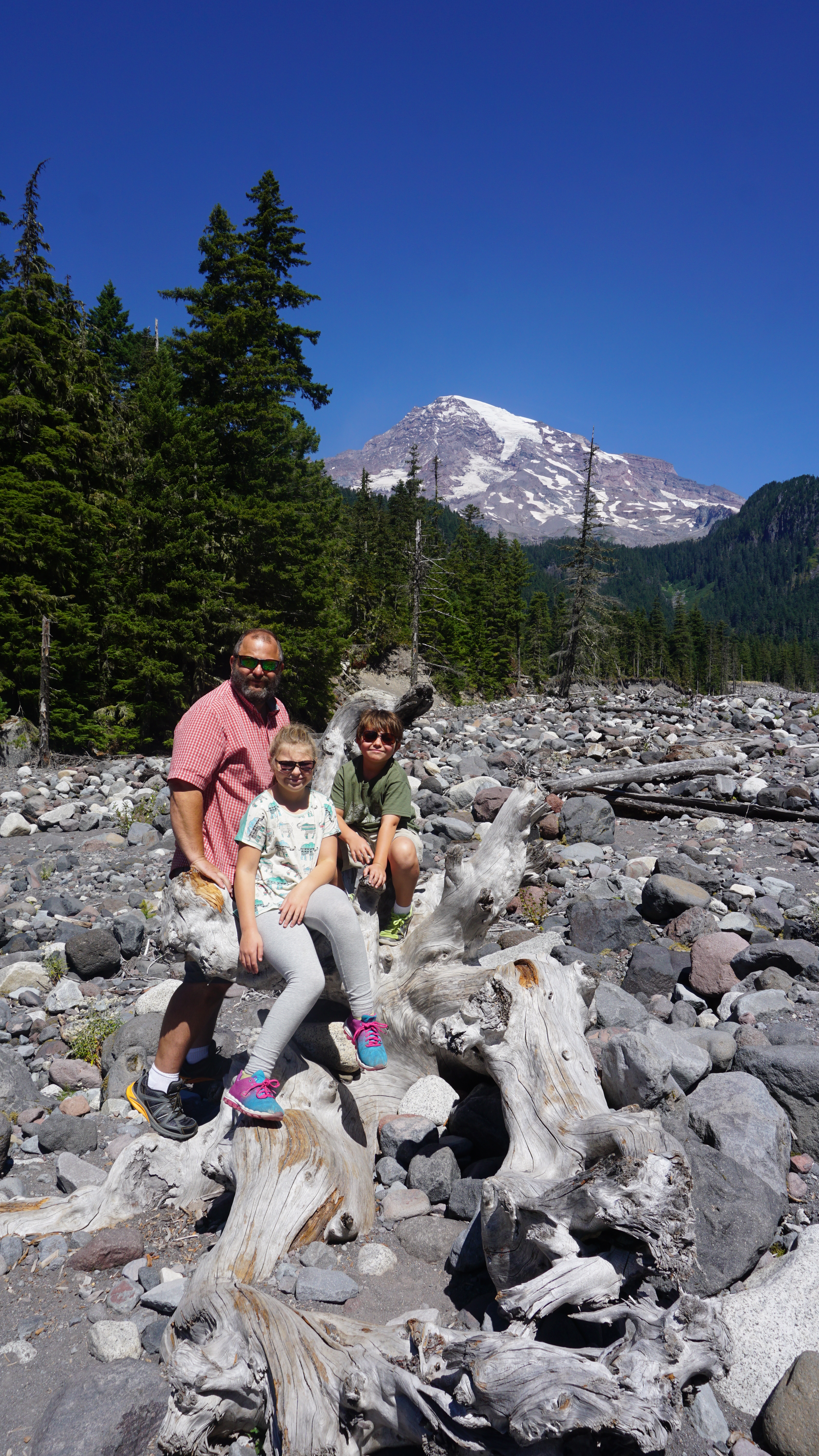 We pulled over to this spot where we could hike over the river bed. I guess at certain times of the year the water is much higher.  There is this bridge made out of fallen trees. When you get over the middle of the river the air that rushes over you is so cool and refreshing! I wanted to just stay at that spot all day!!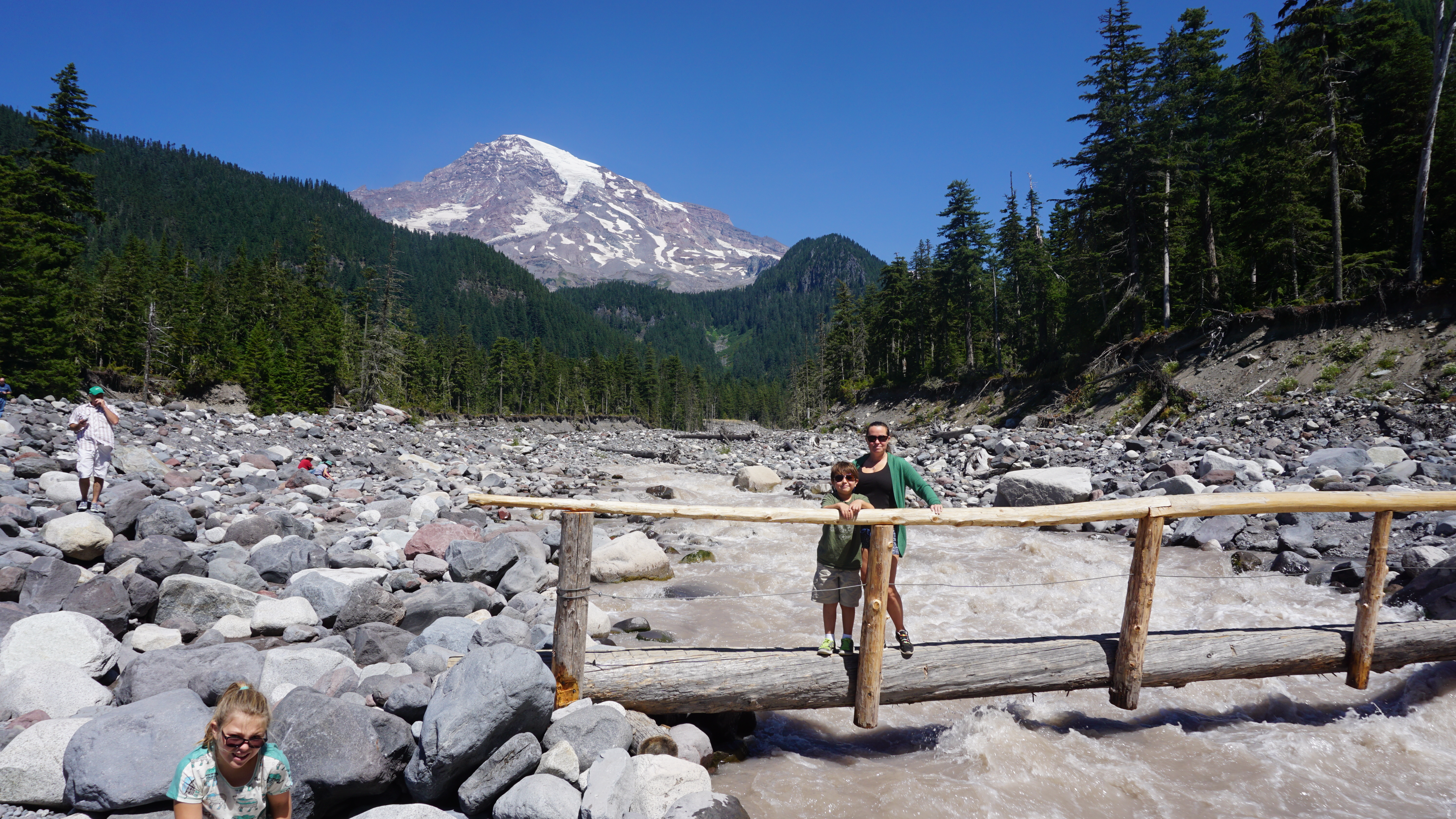 WE FOUND PARADISE! Paradise is known for it's stunning views. It is also the site of Mt. Rainier's main visitor's center and is the main winter use area.  As you can imagine, they get a lot of snow in the Winter time.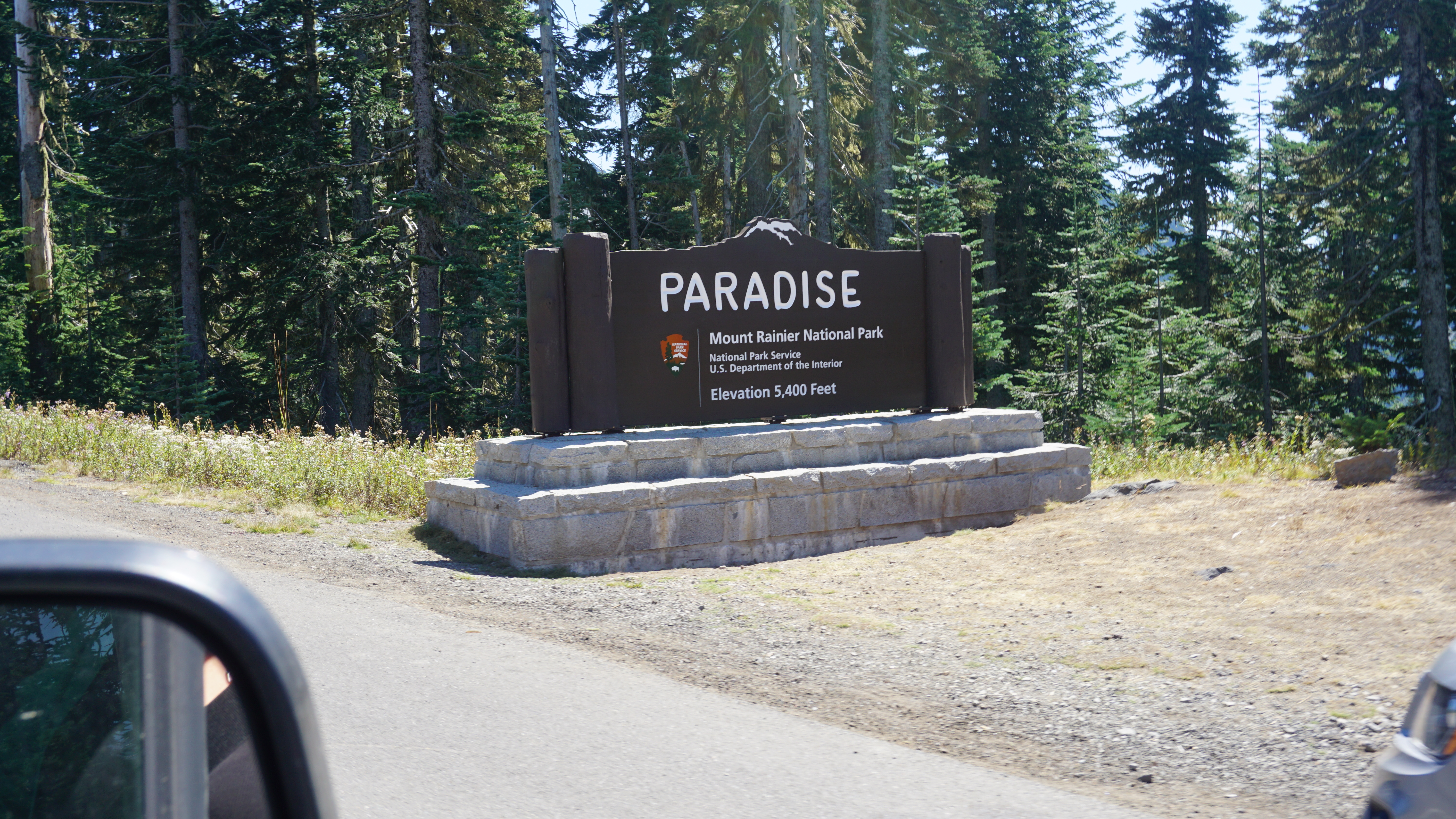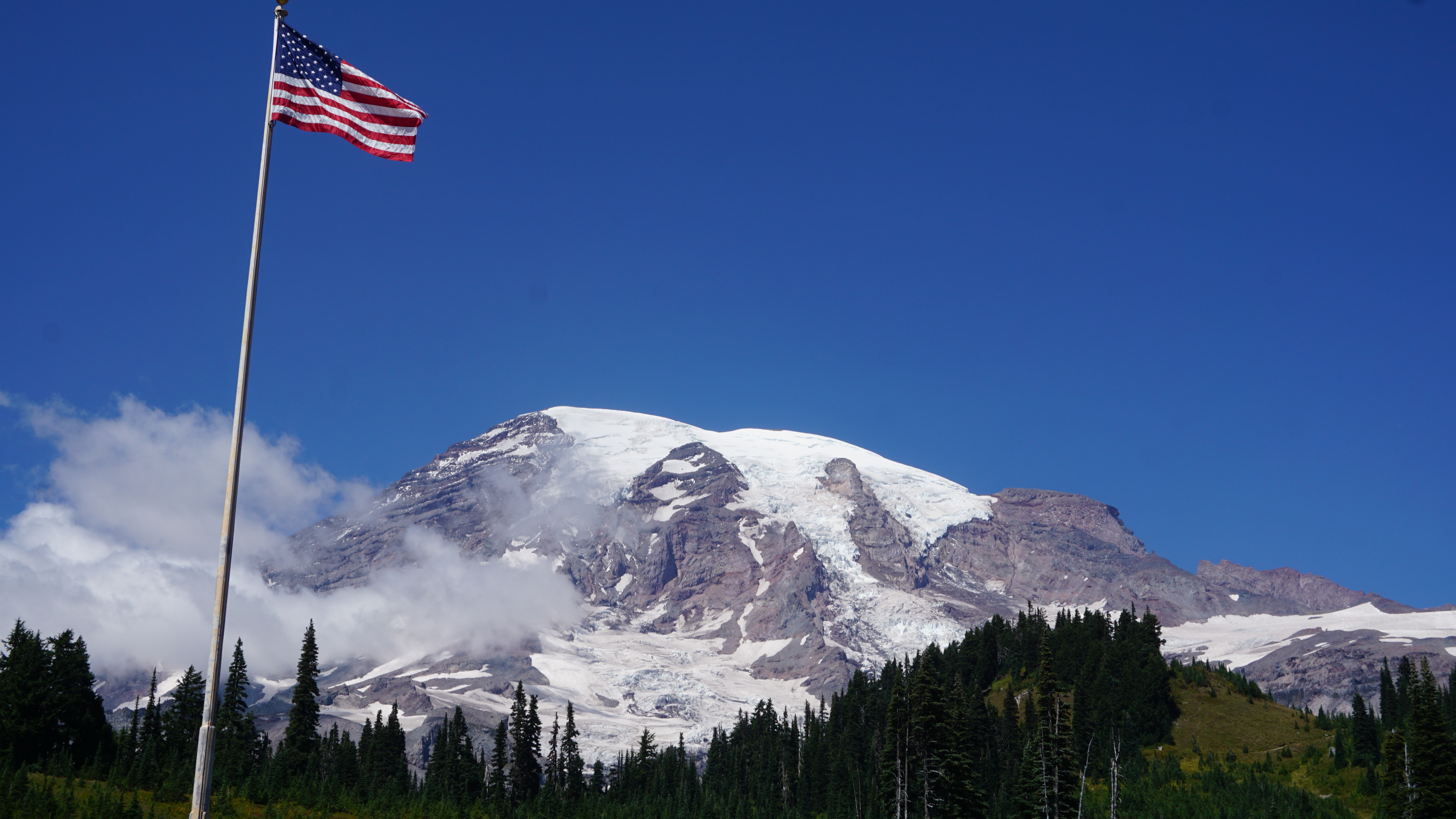 There were plenty of places all through the park to take great photos. This one is down a little trail by a waterfall.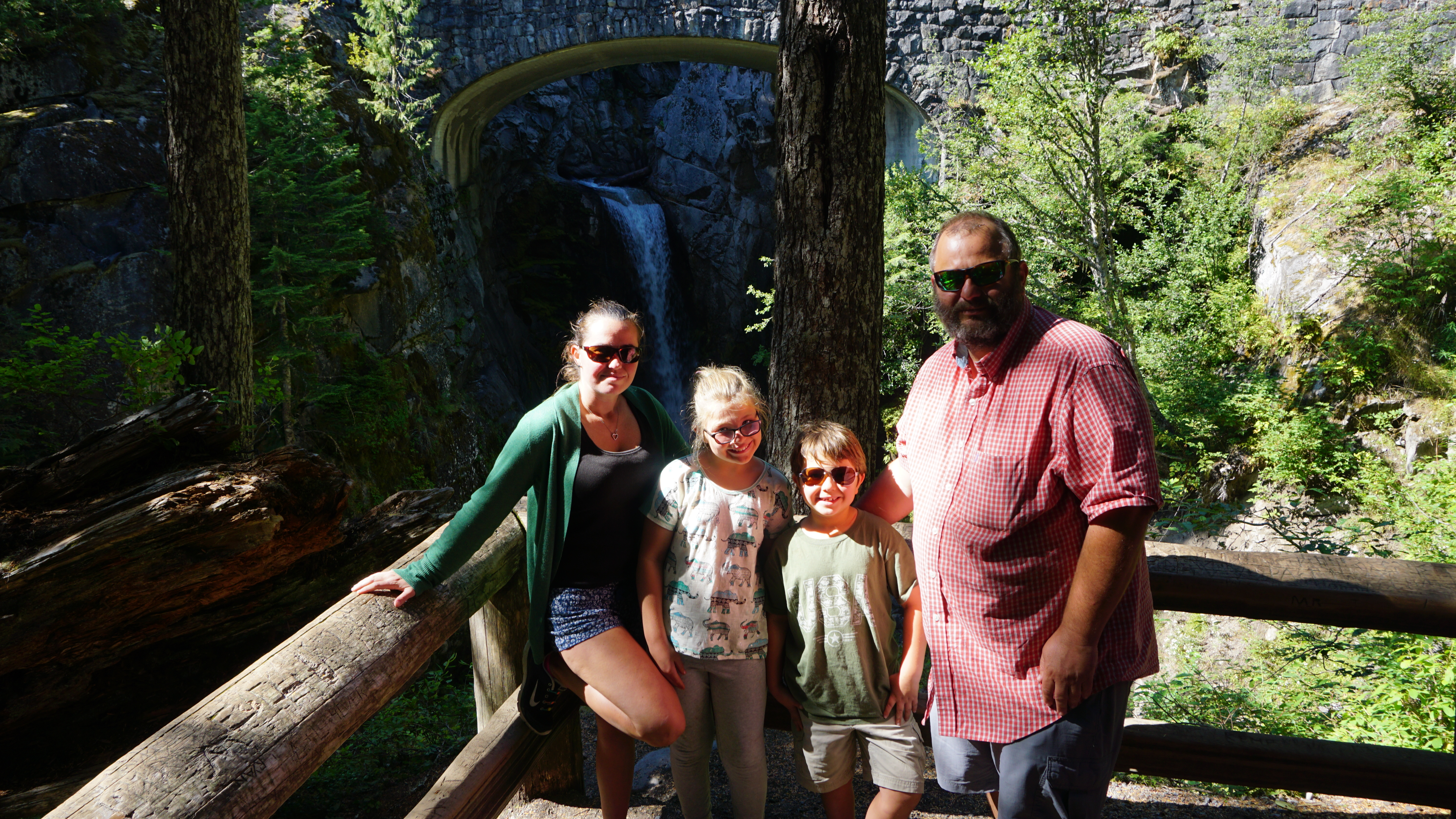 Buzzyear 2 had to take a picture too with the majestic mountain!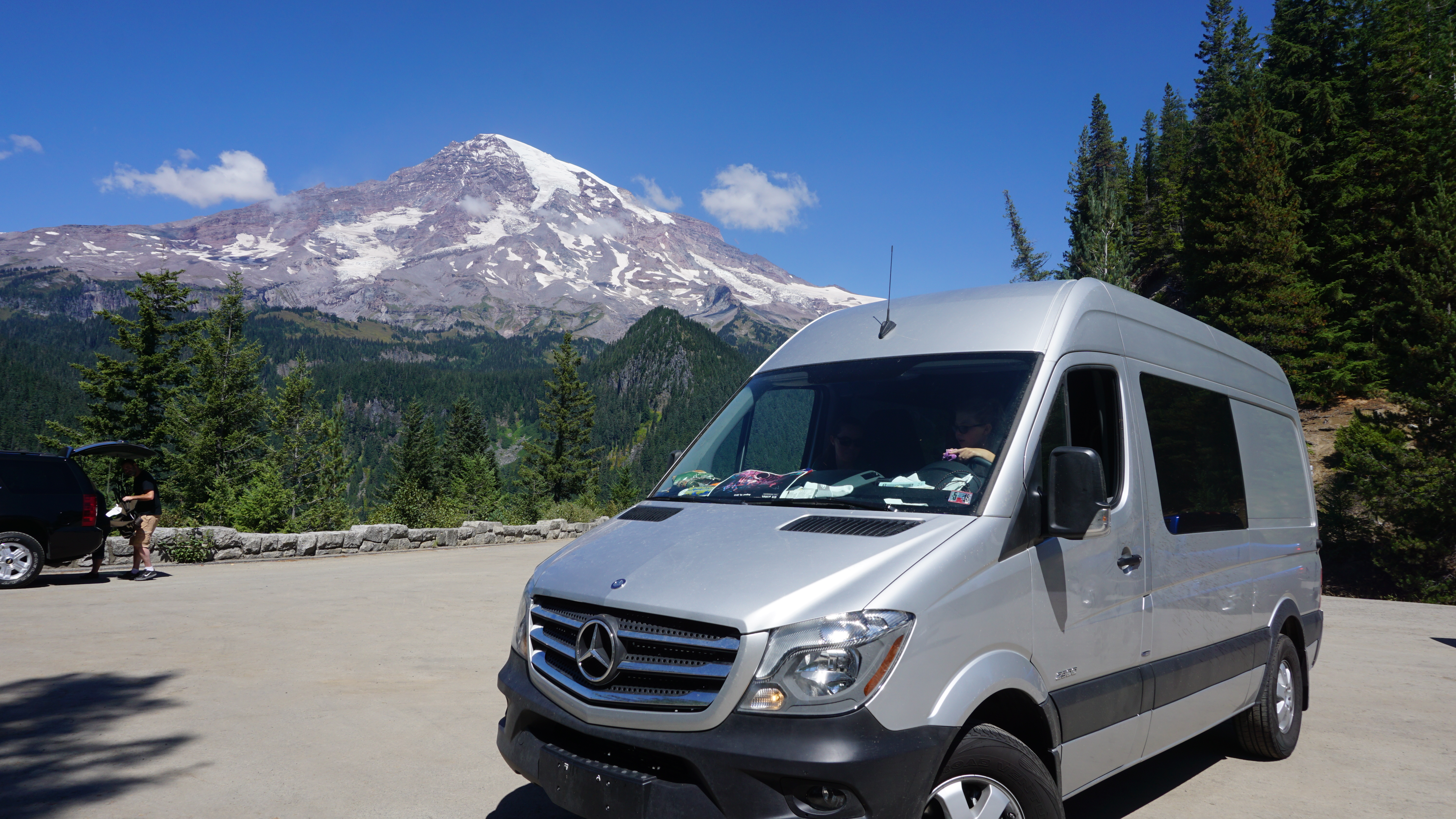 Chad whipped us up a delicious lunch at one of the rest areas. It also had a wonderful view of the mountain. Everywhere you turn in this National Park there is a great view! A little-known fact about me is that I love, love, love Mexican food. I could eat tacos, burritos, rice & beans, chips & salsa every day of the week. I will put just about anything in a tortilla and call it a day. So this day at Rainier was especially great since we had burritos for lunch! Gotta give a shout out to Ticla. They gave us this cool kitchen utensil organizer while we were at the Outdoor Retailer show in SLC,UT.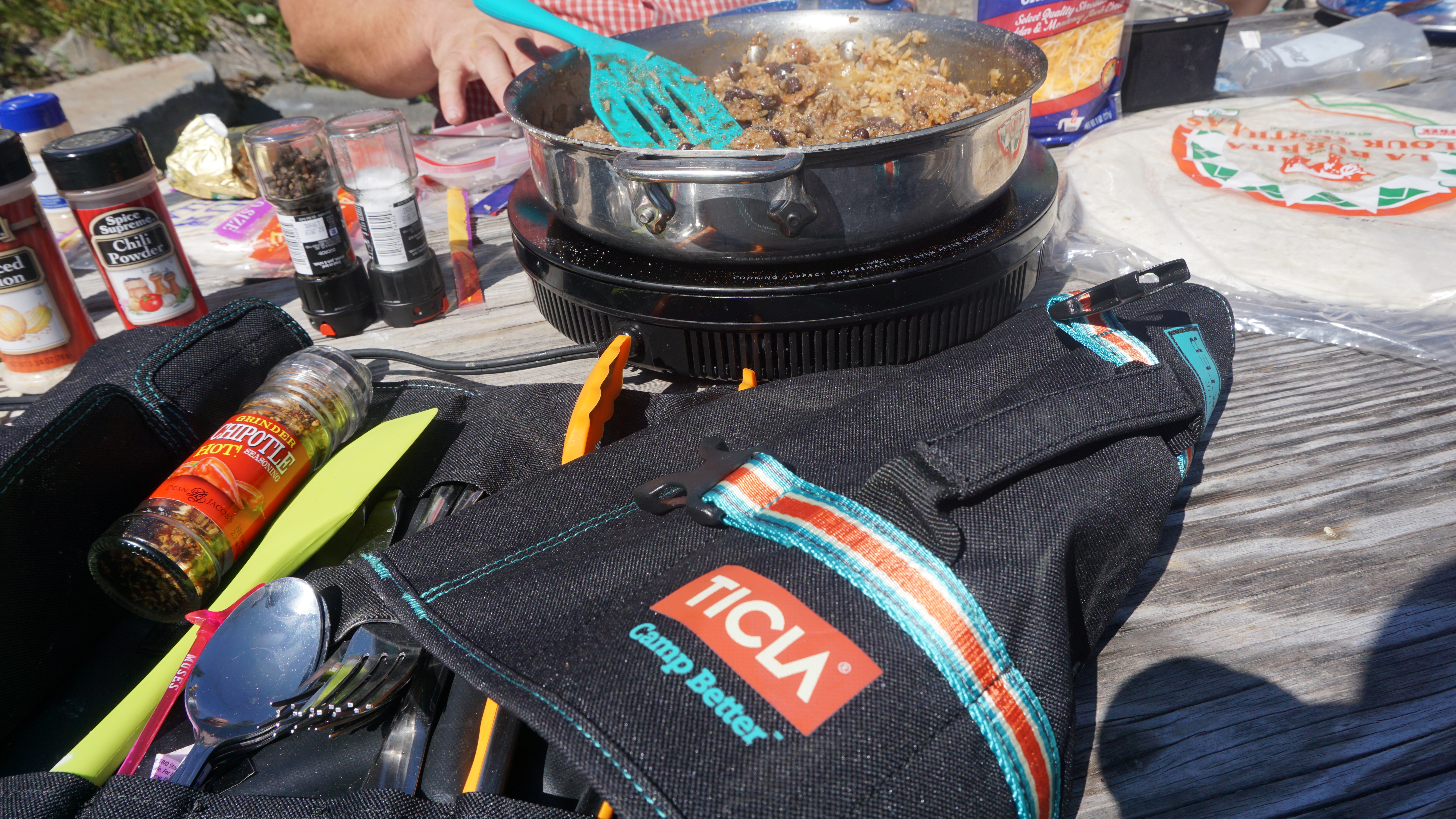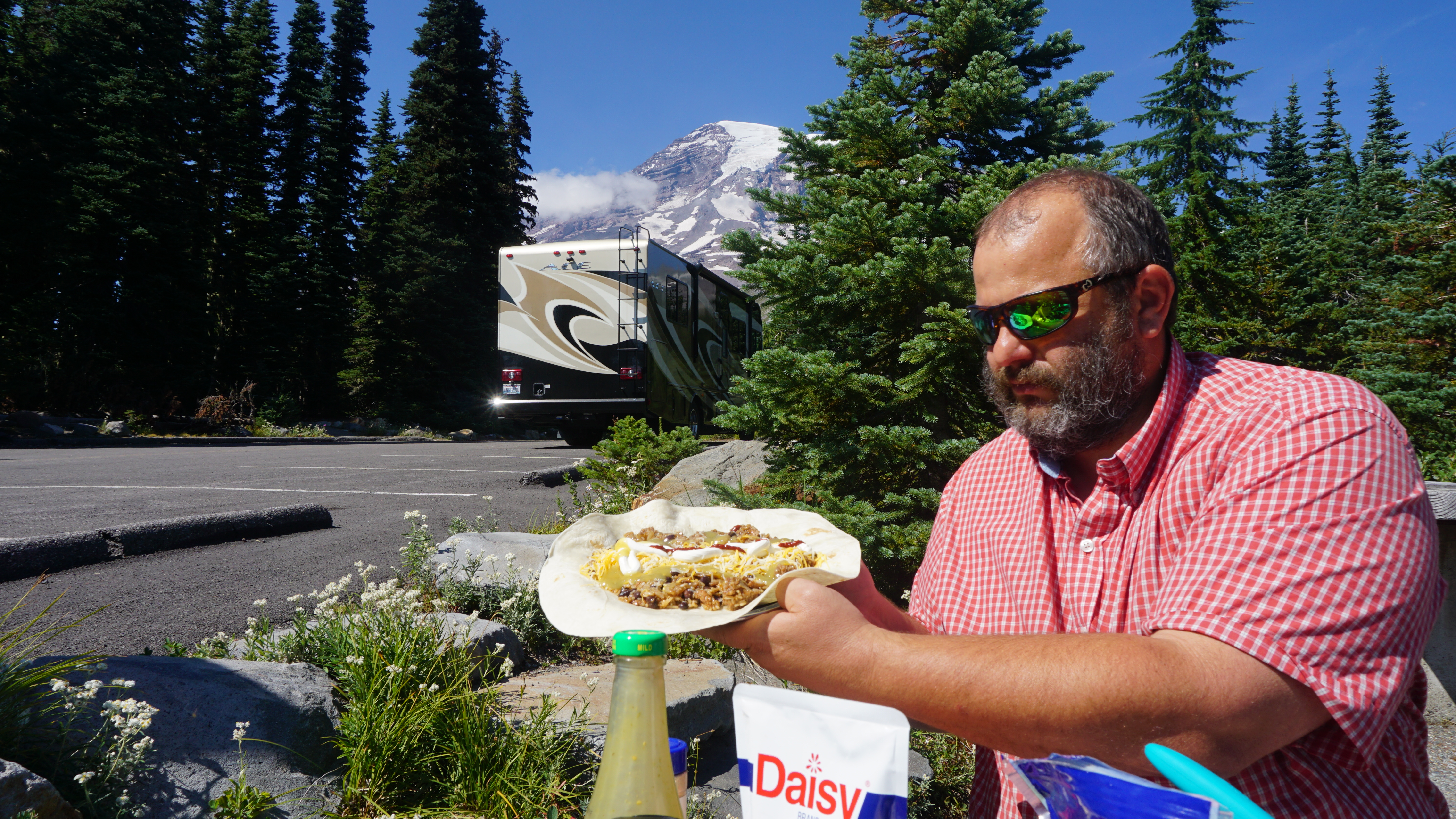 We did not stay overnight in Mount Rainier. I really, really wish we would have. I guess this just means we will have to come back sometime in the future. National Parks do not have any hook ups. No electricity, no water and certainly no sewer hook up. We did not have our solar hooked up at the time of this trip and we had an entire freezer full of King Salmon that we had just caught in Astoria. We didn't want to risk ruining the catch. I took a picture of someone else's site to show y'all. Isn't it just the cutest?