I had never heard of Pikes Peak until Chad told me a story from his childhood. His childhood stories are always the best. His family, all 12 of them at the time, piled in their blue Ford van and drove to Colorado to Pikes Peak. He said it was snowing on the 4th of July!
Chad was excited and nervous to drive us to the top of the mountain.  As you might remember, Chad is terrified of heights. Exhibit A and B:
His hands clenched the wheel at 10 & 2 the whole time. I thought it was funny. He did not!
It took us probably about an hour and a half to drive to the peak. Here's what we saw along the way: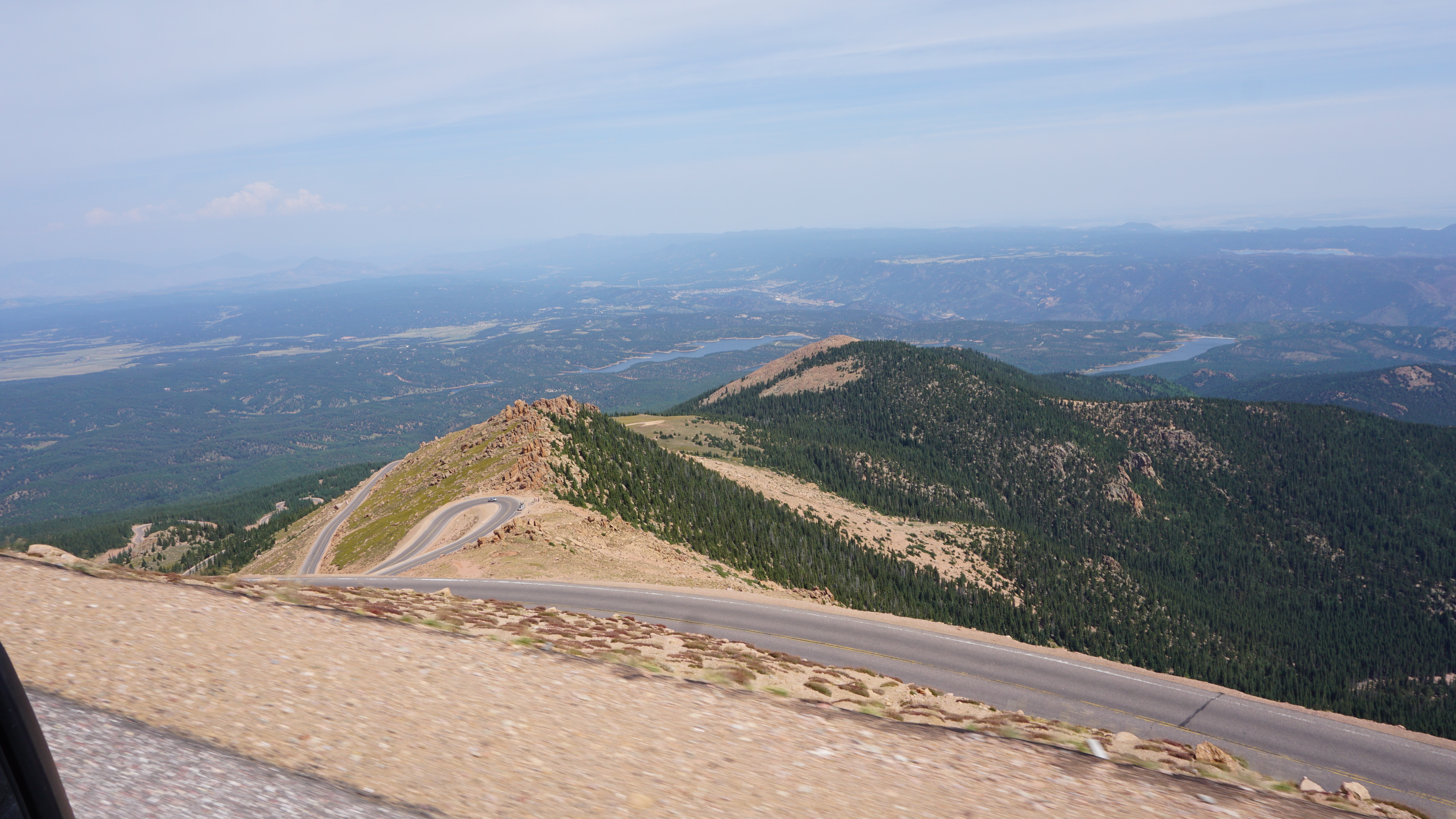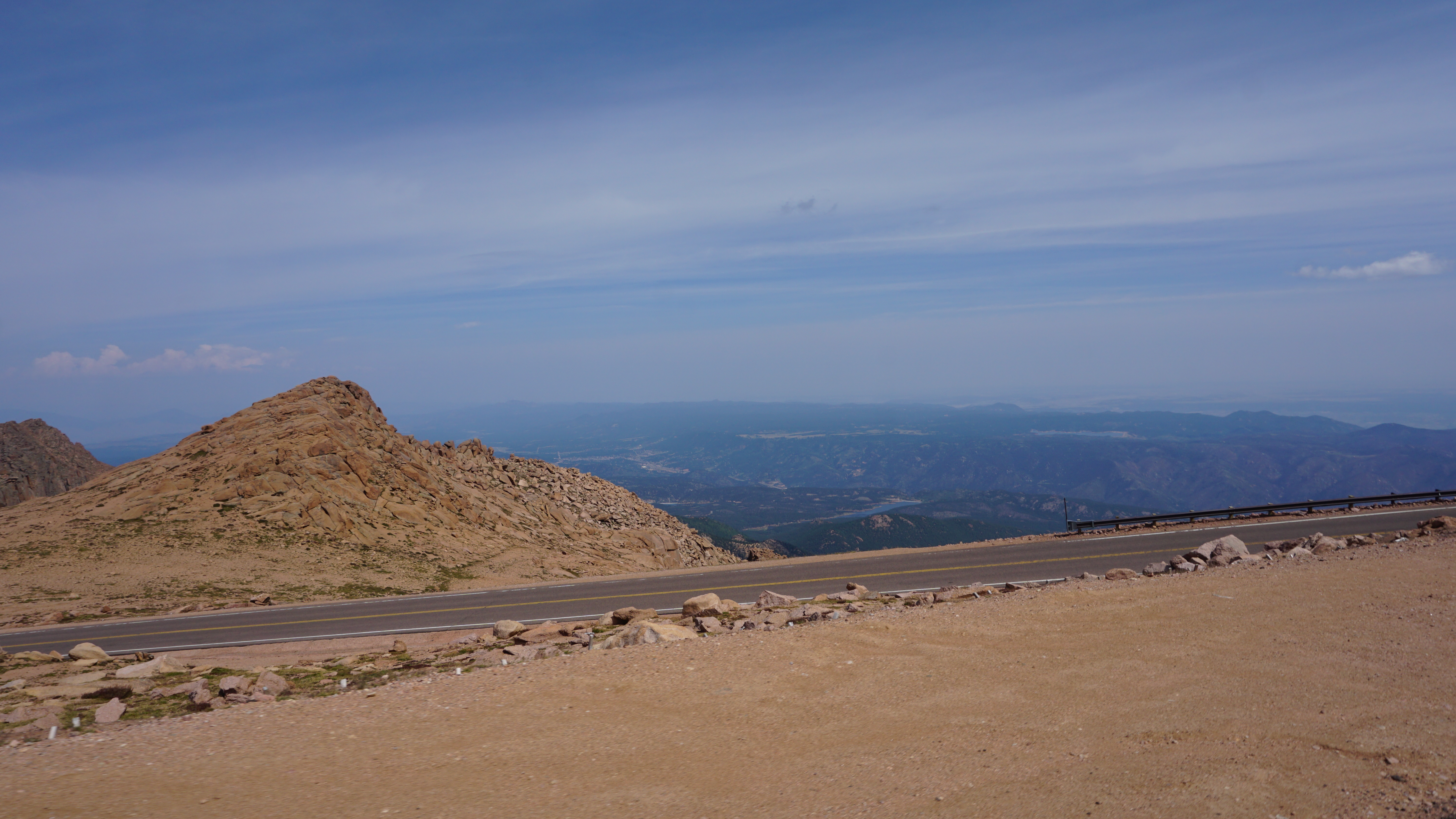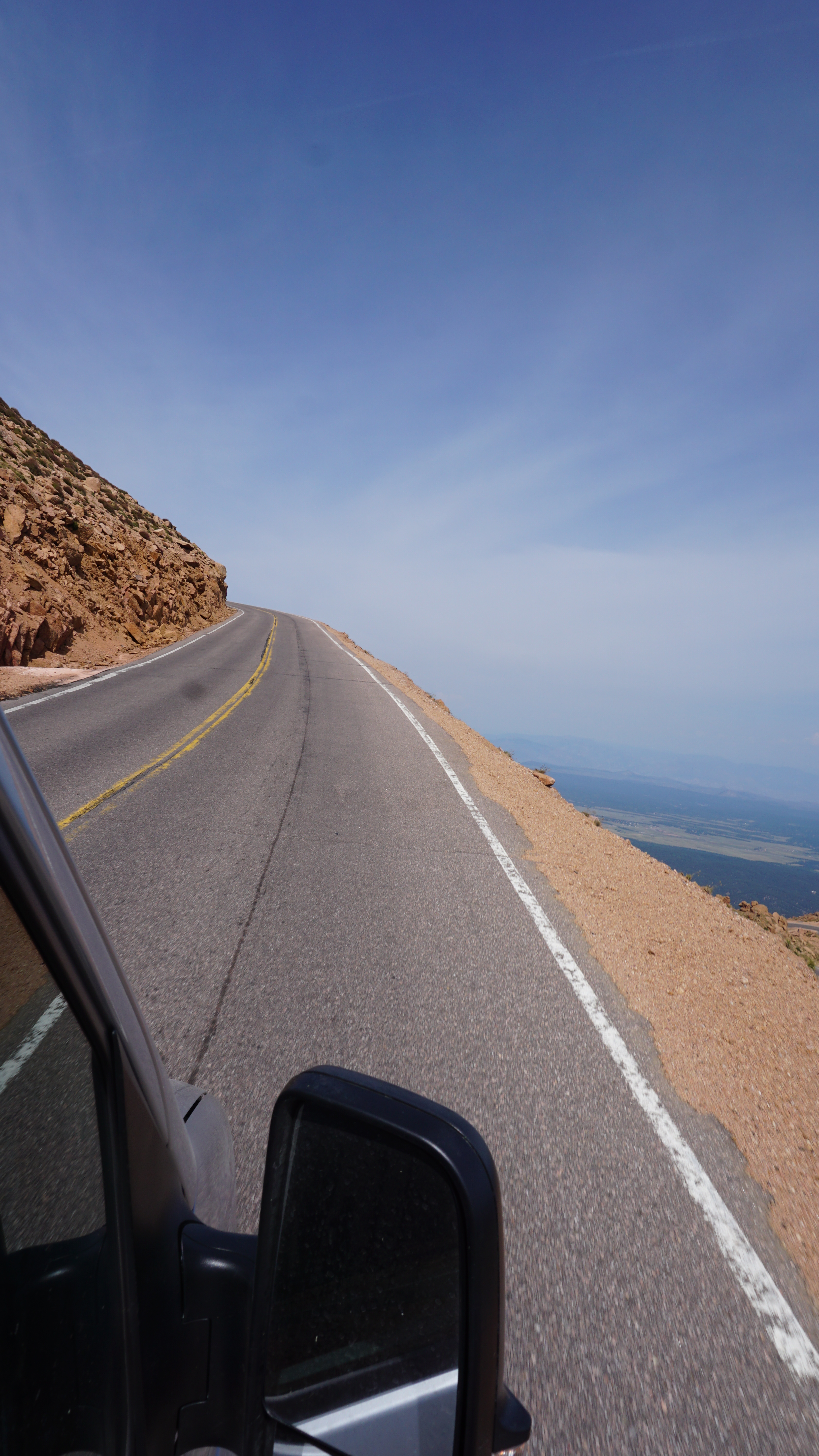 No…Jack is not on an airplane!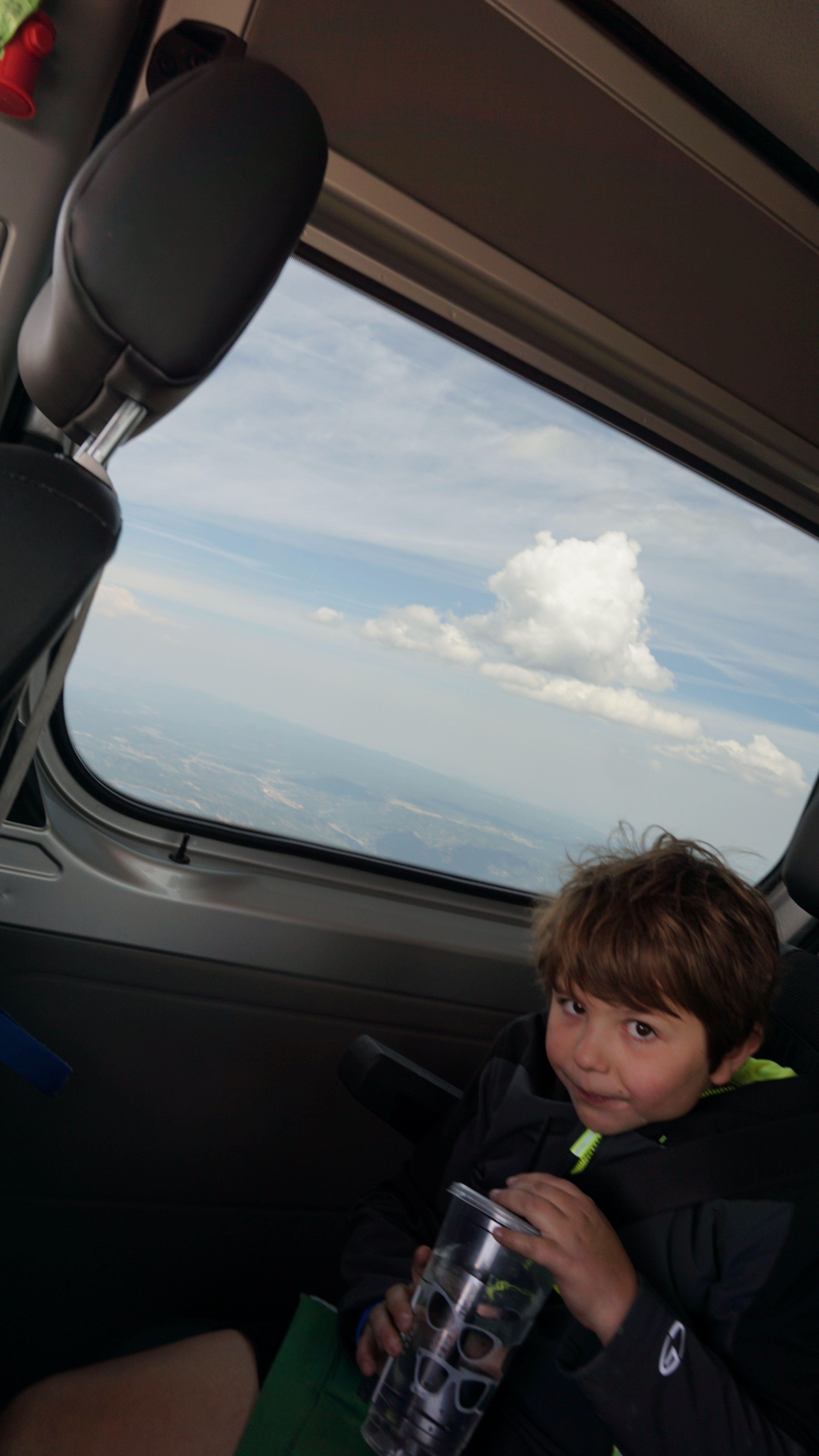 At the top some 14 thousand something miles up in the air, the temperature had dropped into the low 50's. Not something we were actually expecting. Notice the shorts and flip flops with jackets. I think we took a picture at every sign they had up there.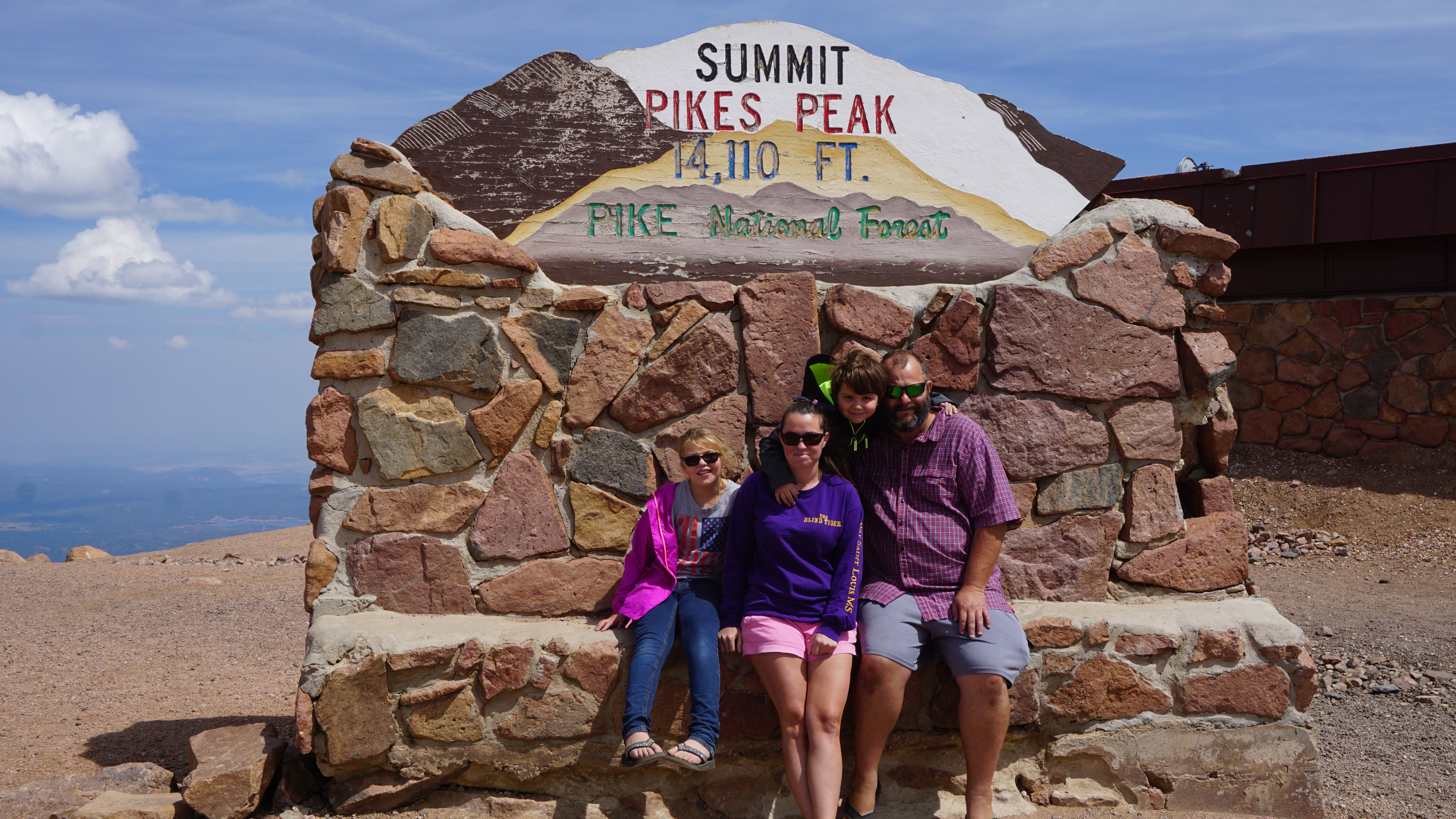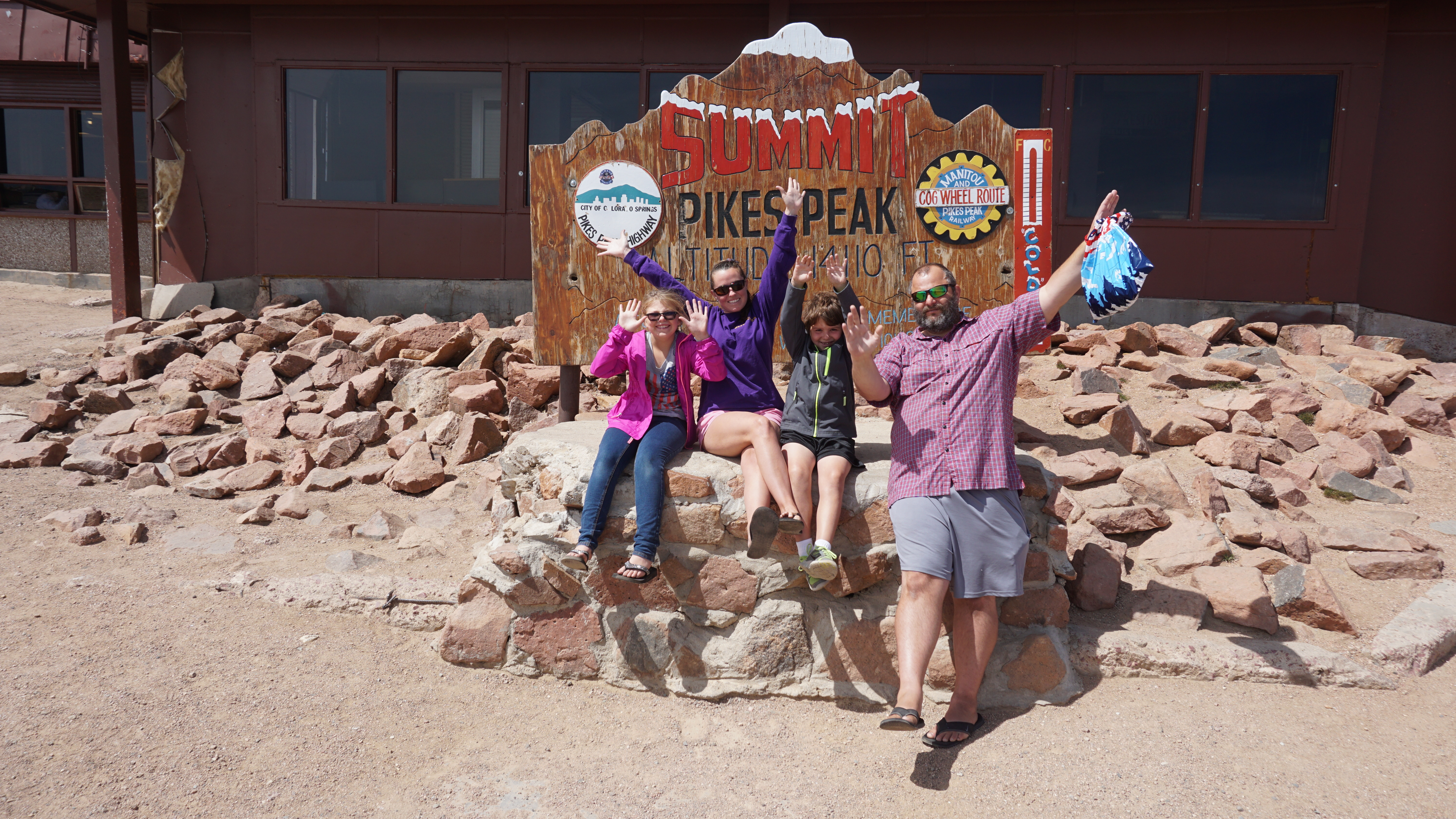 The thin air was making Chad lightheaded. He was ready to go back down! Last selfie before we left the peak. He looks like a mountain man!

Going back down the mountain can be tricky as you don't want to burn up your breaks. Chad took this VERY seriously! No really…this guy passed us up!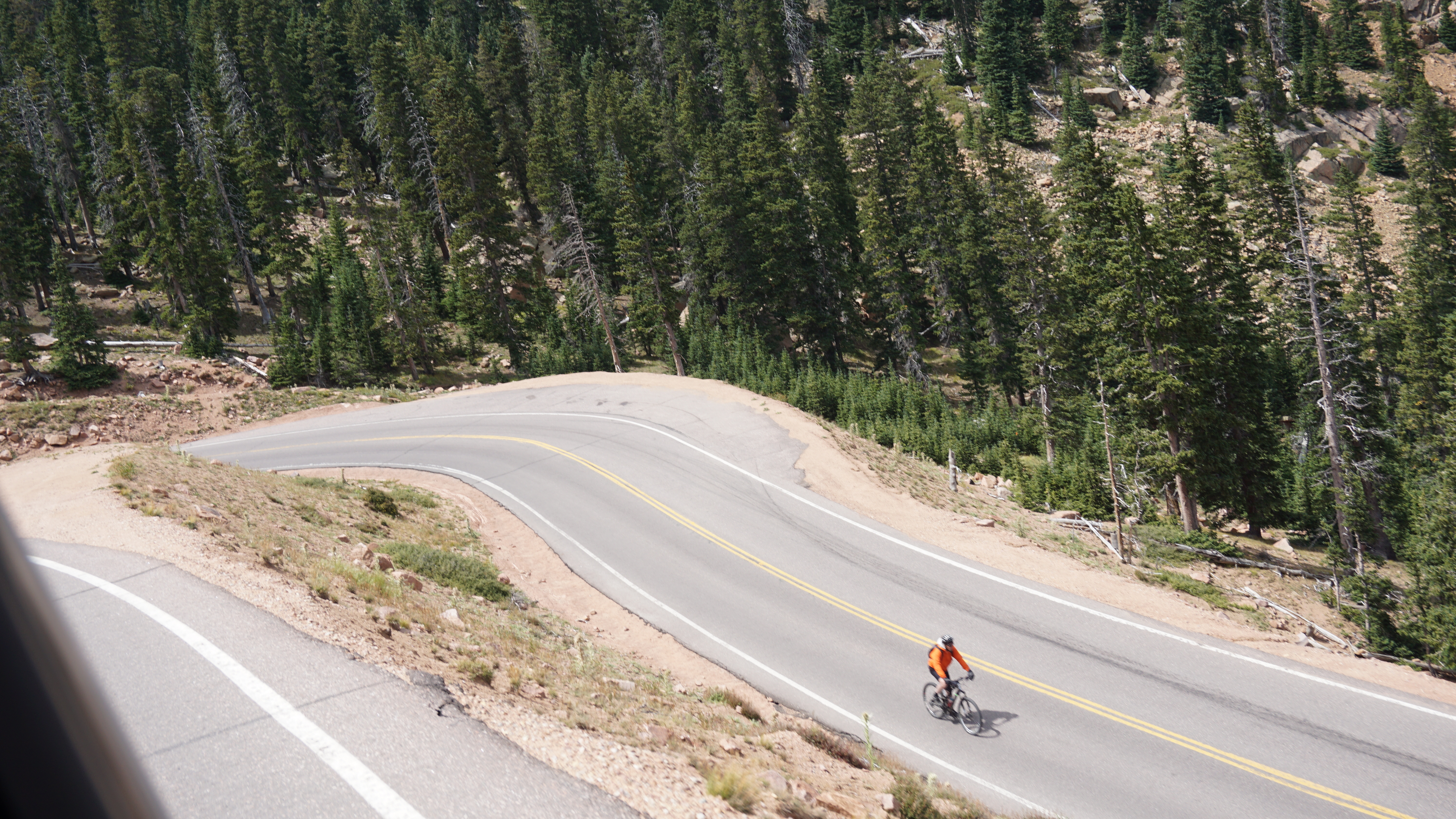 Chad got a gold star at the brake inspection point. The inspector was quite surprised at just how cool the brakes were.
Y'all remember the Whitneys like to eat.  Of course, we had to stop along the way for a quick bite. Sandwiches and donuts are road trip staples!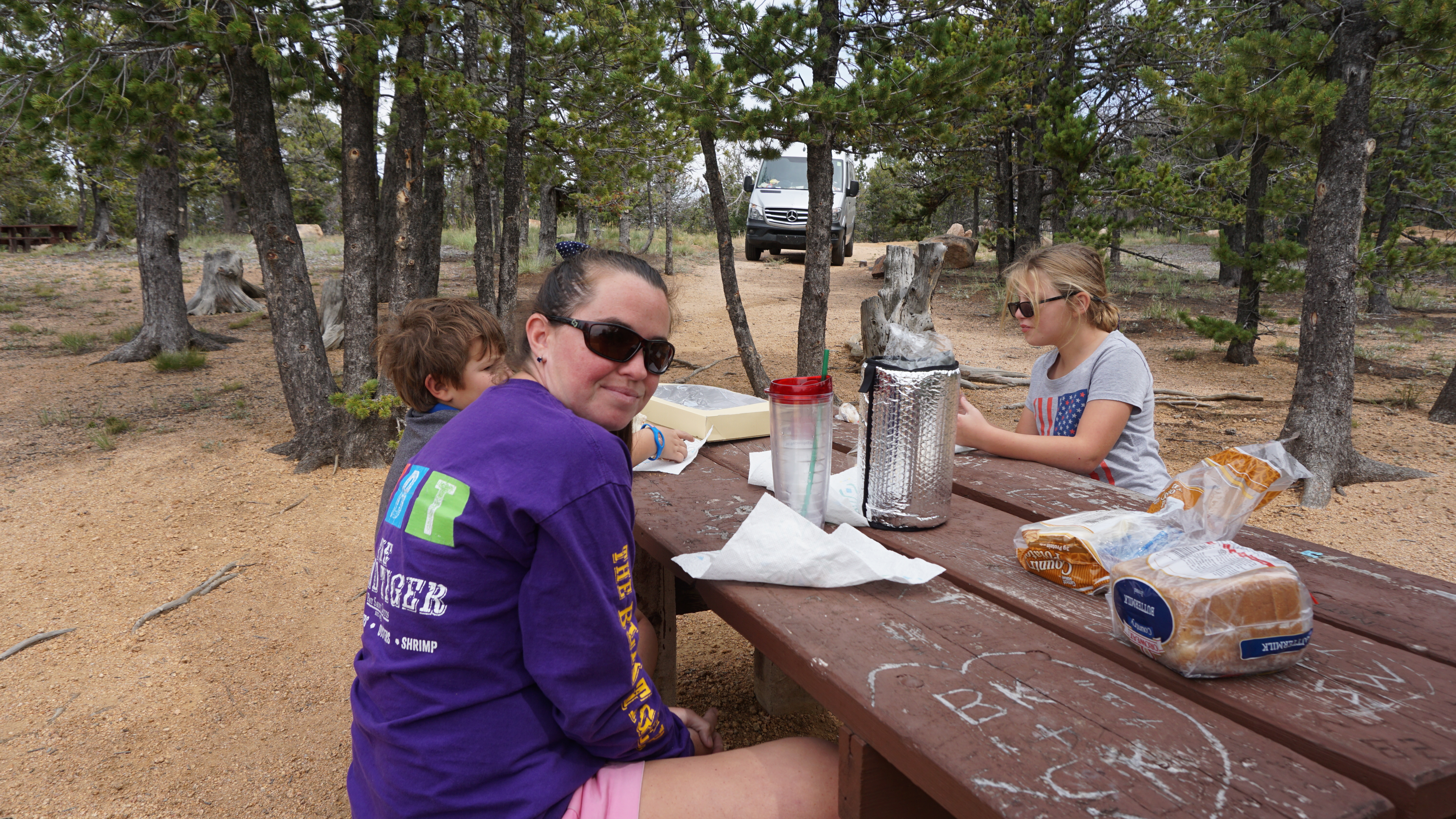 So long…until next time!