Traveling in a van no matter how big it is, is still traveling in a van. We set out on our trip with the four of us and our dog, Stella. Every stop had 4 chairs and a doggy bed to be unpacked.
[polldaddy poll=9423102]

Something funny happened on our trip, it might be why we went in the first place. We began to relax and tried really hard to keep calm and the respect others in the van. At first, this was more difficult than you would think. Days of "Stop Touching Me" and "She Won't Leave Me Alone" were almost unbearable. After a few days of these annoyances began to mellow. The kids really began to gel. They began to seek out the adventure. I think the turning point was our day at The Blue Hole in Sant Rosa New Mexico.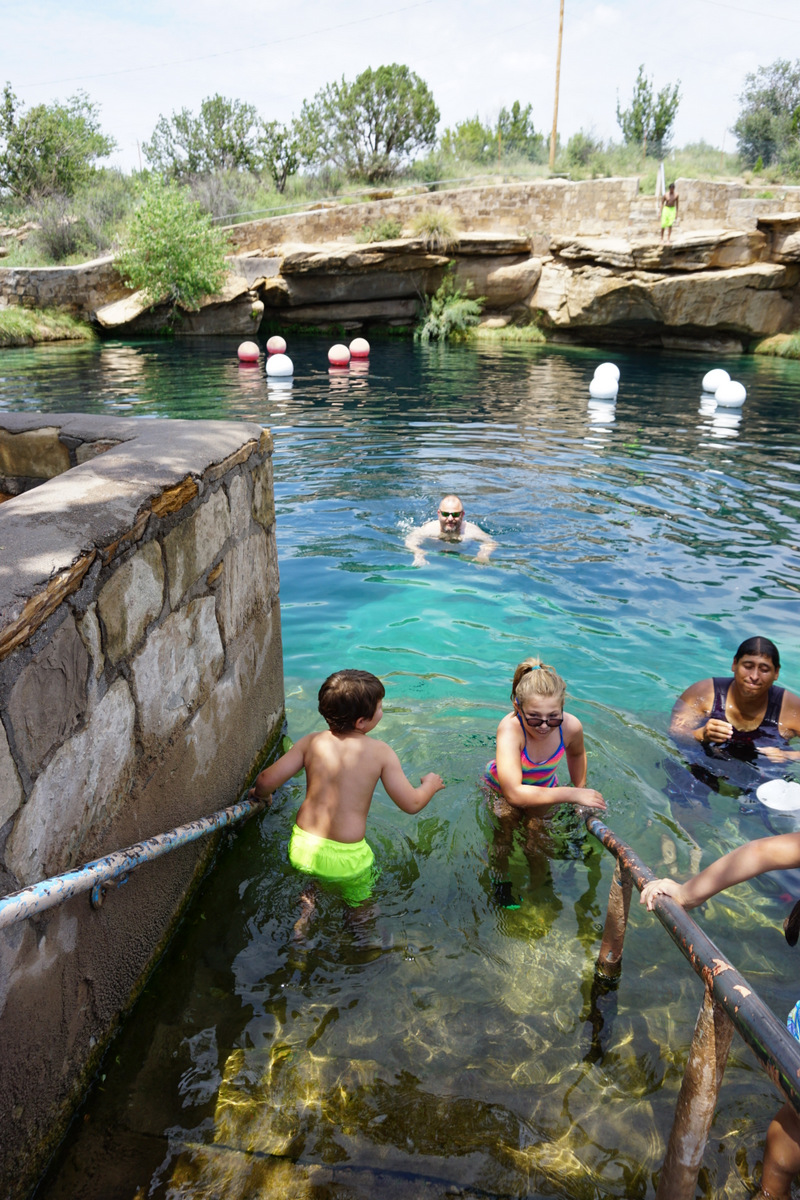 Maybe it was the cool clear water that set the kids minds straight, but there was definitely a change. At one of the stops, we picked up a US states trivia book filled with interesting facts about each state.
Did you know that almost every state's official drink is milk? Also, to no one's surprise, the Bass is a very popular fish in the southern states.
I guess I am writing this post to see if others could or would hop in a van and just go! Just go somewhere new, somewhere different along the road of life. Can't wait to see the comments and poll results.
I included a map to The Blue Hole in case you might need to clear your head and calm your nerves in the middle of the desert.
[googlemaps https://www.google.com/maps/embed?pb=!1m18!1m12!1m3!1d26165.158077143667!2d-104.69074860158551!3d34.94044524389465!2m3!1f0!2f0!3f0!3m2!1i1024!2i768!4f13.1!3m3!1m2!1s0x871c0b5ae1b0dfe9%3A0xe7228c5b0ba0698a!2sBlue+Hole!5e0!3m2!1sen!2sus!4v1463698880321&w=600&h=450]