Some things that bring the Whitneys great pleasure are cooking, eating, drinking and spending time with our family. We love to have a good time and that good time usually involves one or more of those things. While we are out on the road, we are always in search of good food and drink.
Here we have some nice Gulf Oysters that we are about to char-grill.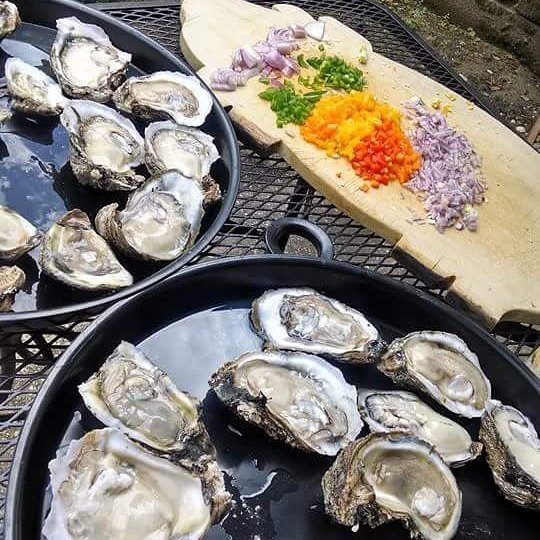 Cooking in our van or any other camper that we have ever owned was never my favorite thing to do. I don't like to smell up our living space and fire in a small space is bad. FIRE BAD! Just a personal preference since I had a motor home that burned up. When we are van camping we use this neat induction cook top because it is small and in case of real bad weather we can use it in the van..again not what I like to do, I would rather eat a sandwich!
Looks like I am making something with a saucy pasta here.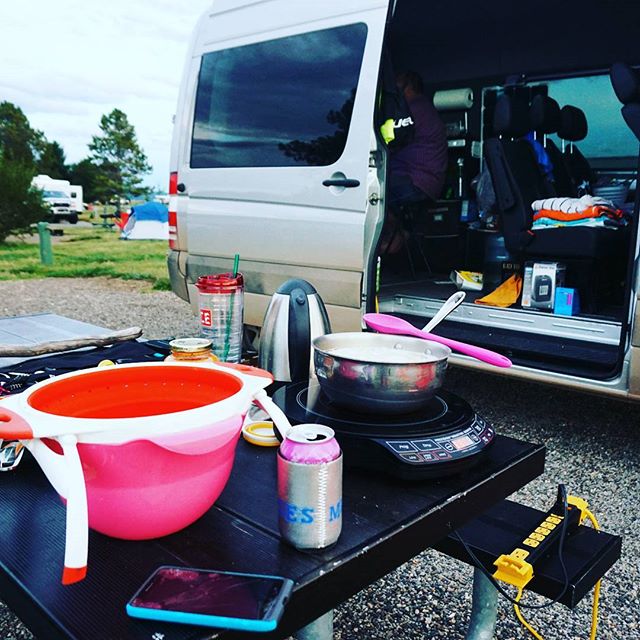 Here is a list of our kitchen essentials:
1. Induction Cook top
2. Cooking Utensils (I like the silicone ones)
spoon, spatula, tongs, big knife
3. Pot
4. Skillet
5. Bowl & Fold Up Colander
6. Plates, Forks, Spoons, Knives & Cups (for 4)
7. Spices (very important – unless you like bland food)
8. Lighter
9. Electric Kettle
10. French Press or Pour Over Coffee Maker
11. Soap & Sponge
12. Beer & Wine Opener
13. Ziploc's and/or other storage for leftovers