The Grand Canyon is about as apple pie as it gets. When you are in this part of the country, you just have to go visit. YES!! HAVE TO!!

Maggie (read "Meet the Whitneys") had a life milestone here. In August of 2005, we were vacationing this way (right before the destruction known as Hurricane Katrina hit our hometown) and our daughter, who marches to the beat of her own drum, decided to take her first steps AT THE GRAND CANYON. Her daddy freaked out and held on to her with a grip like I had never seen for the rest of our time there. Anyway…fast forward 10 years and here we are again. Now with two children and a dog in tow. This time, we visited the South Rim. When you stand on the edge of the canyon you realize just how insignificant you are. The vastness of this Canyon is just breathtaking. Also, I don't know what Jack was doing in this picture.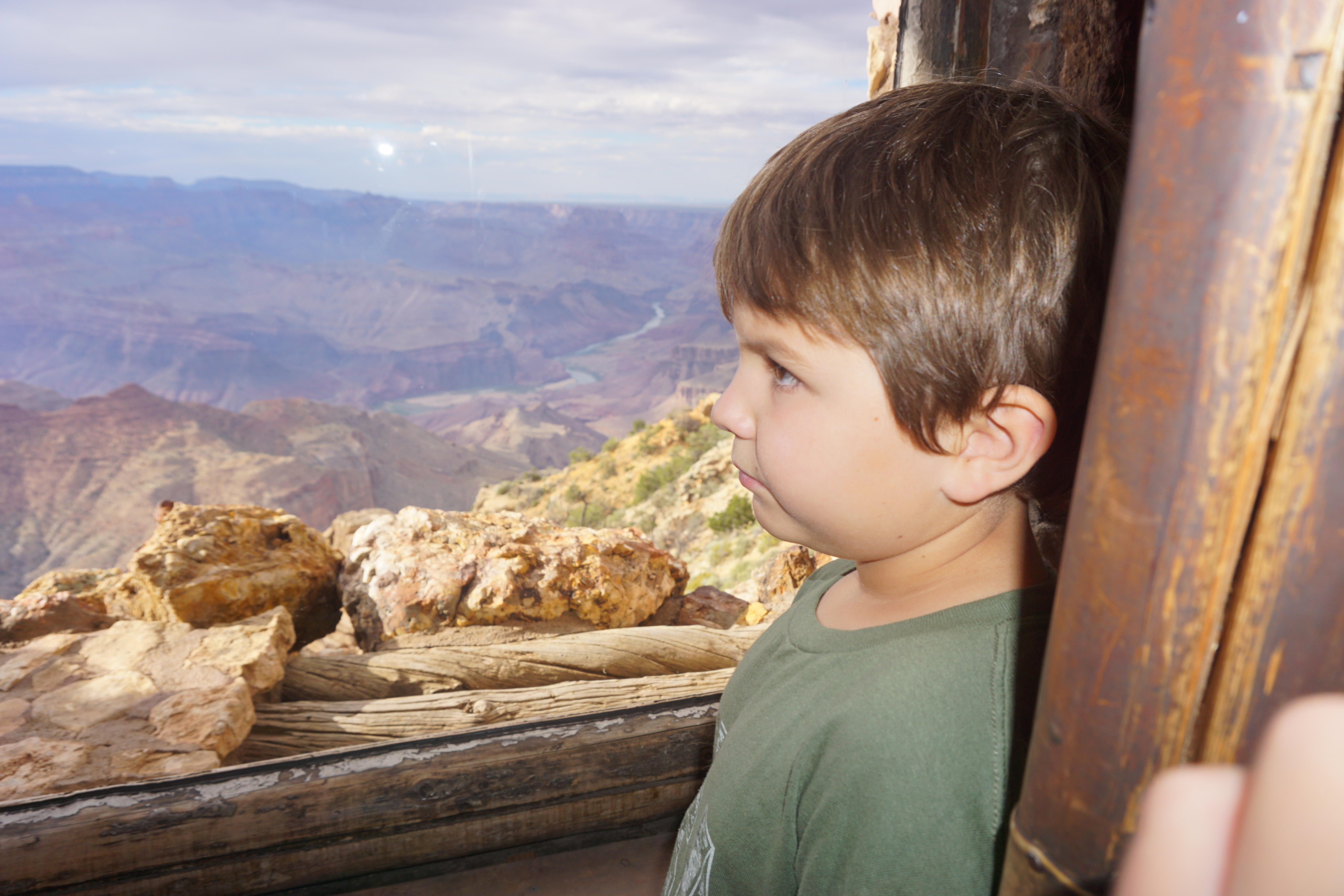 We had never been to the South Rim so this was like a new adventure with an old friend. I still find it difficult to understand how this beauty was created.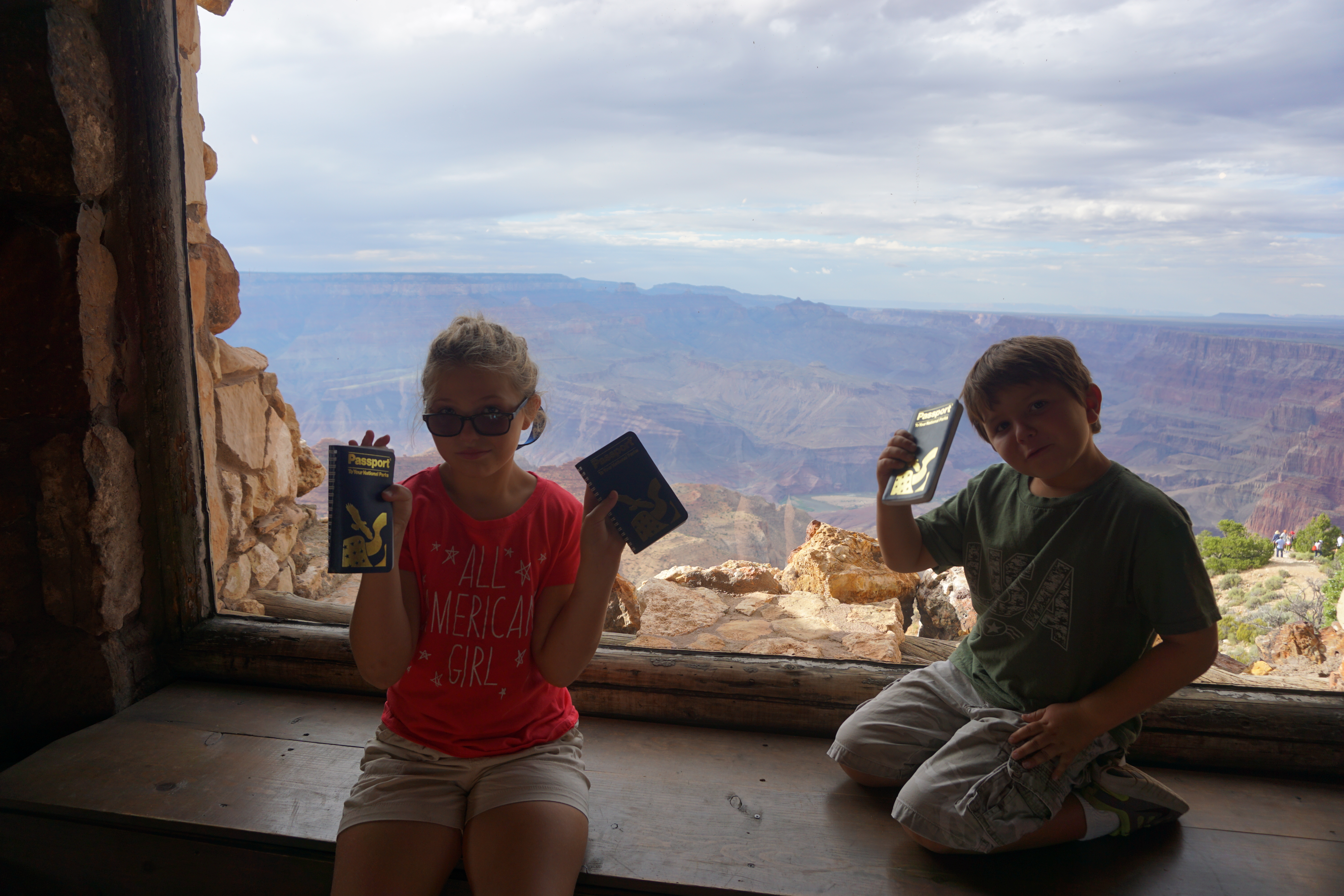 We were leaving the Park late in the afternoon. The wildlife was becoming active so we got a nice view of them from the road.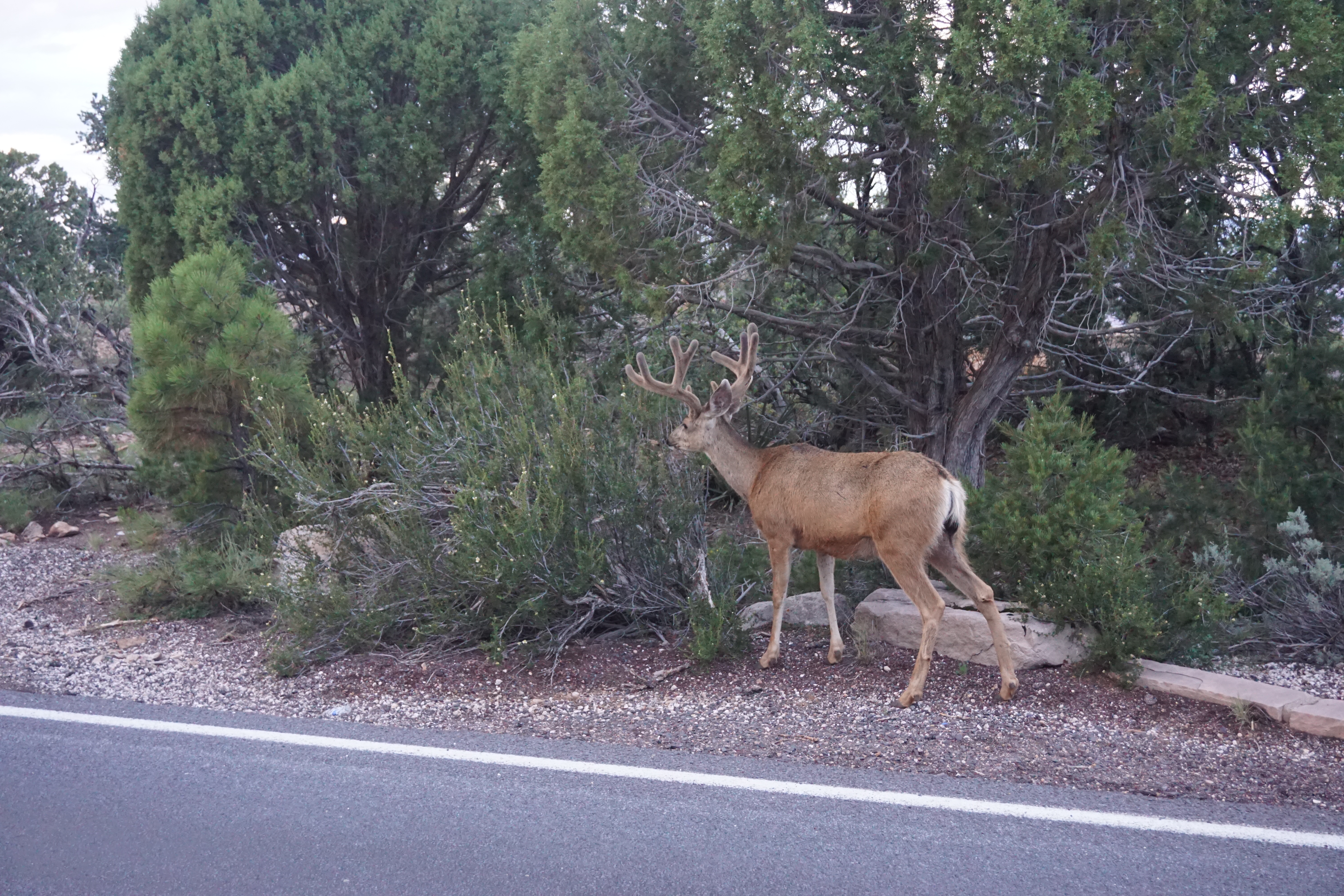 Little Colorado River Gorge
On the way to the Canyon, we took the road that went through the Navajo Nation. I'm so glad we went this way because we came across the Little Colorado River Gorge. Wow! There was absolutely nothing little about this Gorge. This might have been more impressive than the canyon itself. There were booths set up with Navajo goods for sale but the gorge itself was massive and all you could see for miles. I don't think safety was a thought when the railing system was installed! Haha!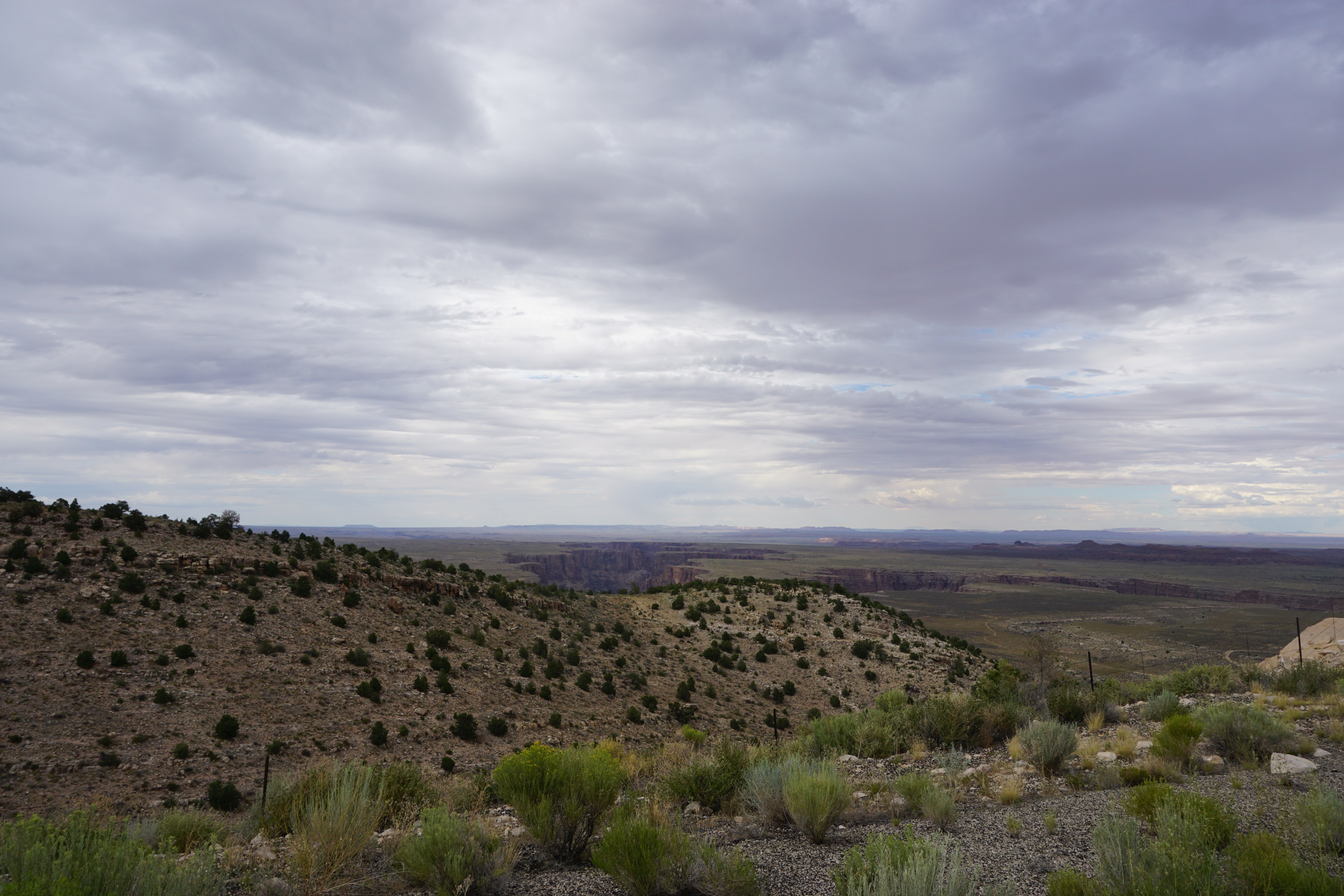 See that BLUE railing!  That was what reminded you that you were at the edge of Mother Earth's vast opening…of death!  I am just making a little fun of Chad here. He was paranoid the whole time.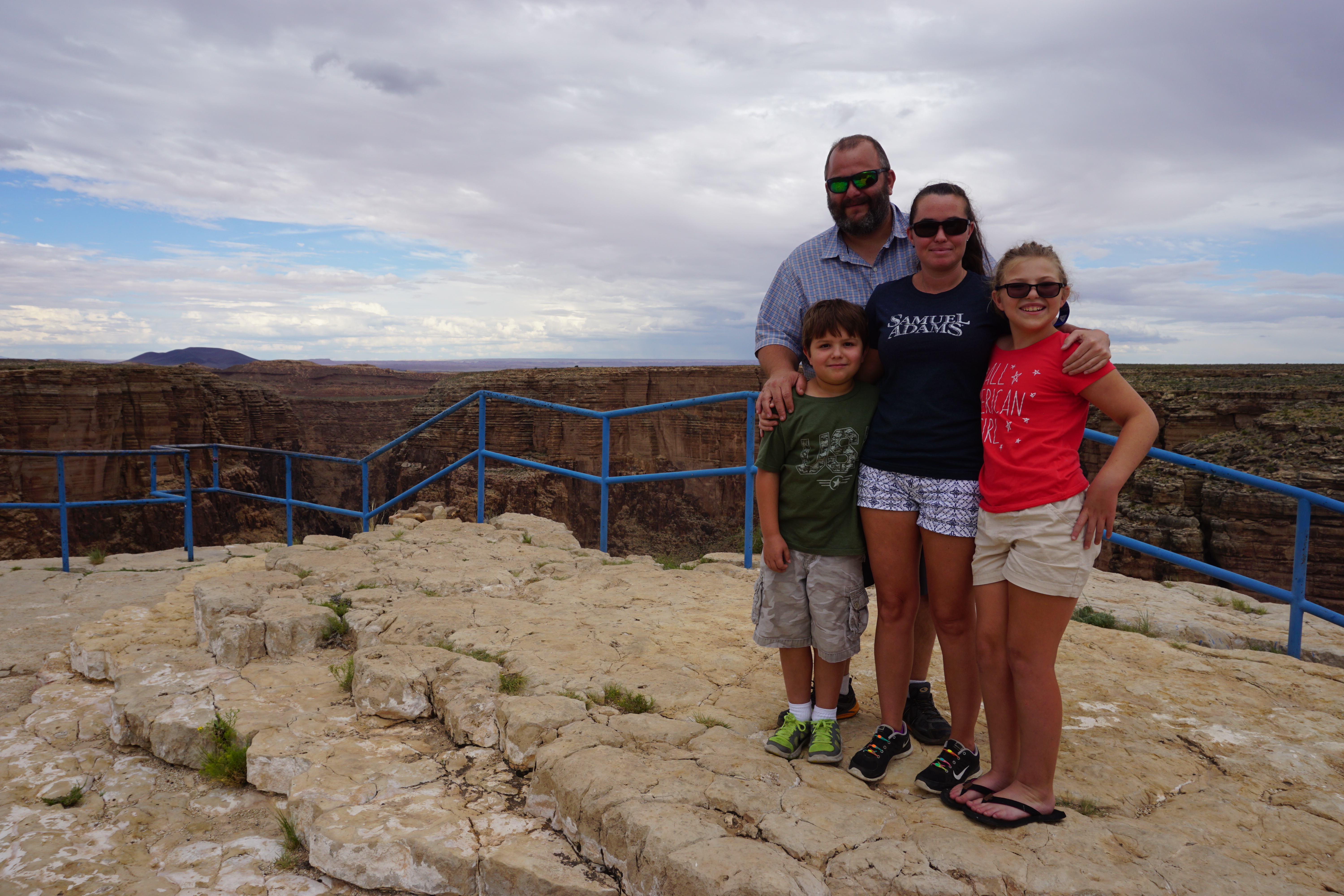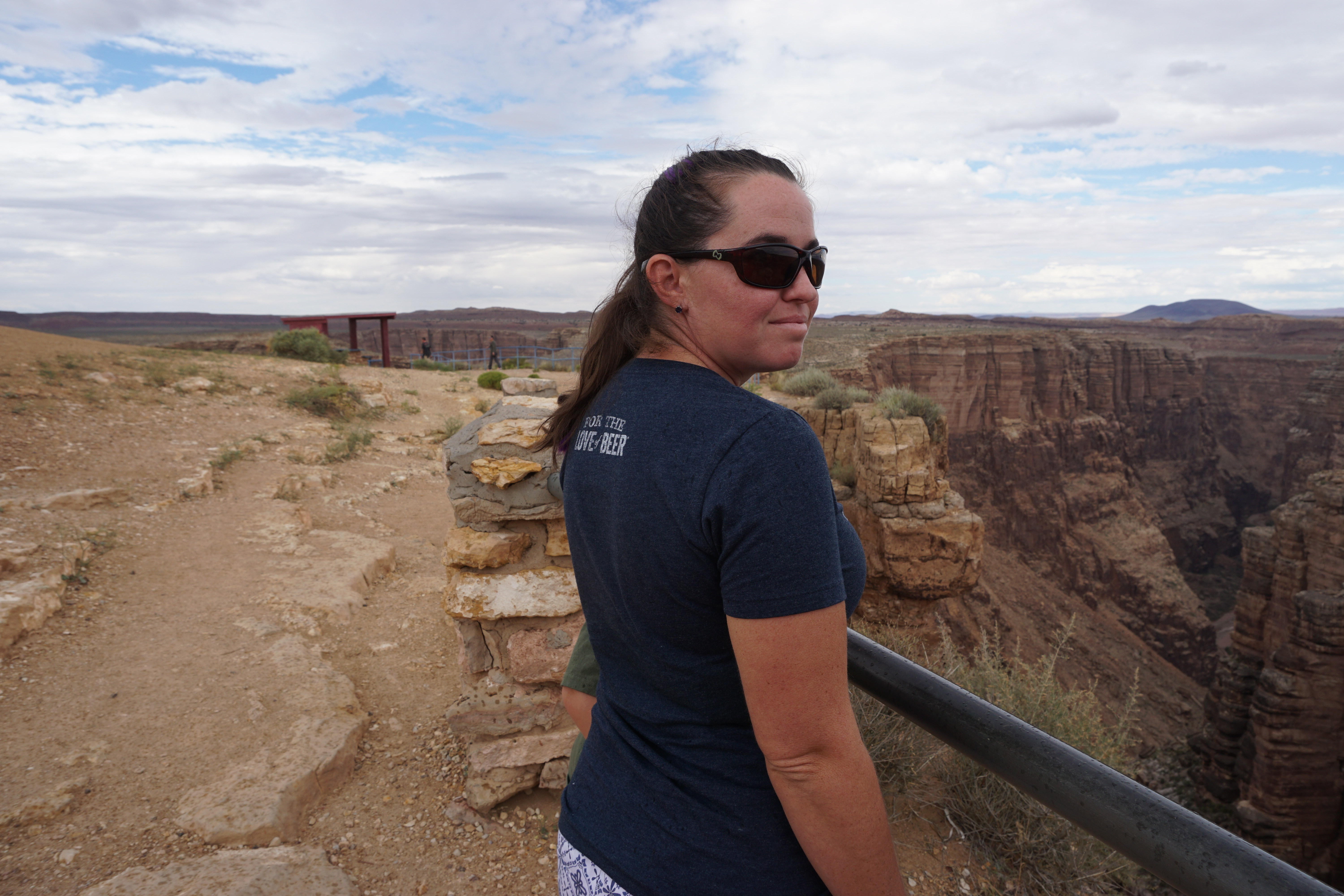 The Grand Canyon – 1
Stella – 0